Free Launch Services and Software Support
Your subscription includes software support and free launch and training services.  Our implementation team will help take you live quickly and easily.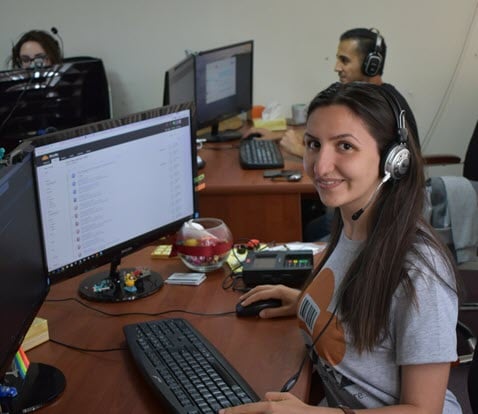 Get Up and Running with Our Free Launch and Implementation Services
After signing up for a paid subscription, you will have access to the following free services.
Launch Planning and Set Up Session
Take the hassle out of migrating from your current POS system and let our team help you set up your new MicroBiz store. Once you sign up, you schedule a call with a launch specialist to configure your account including tax, receipt, payment order and inventory settings.  We can also discuss the process to migrate from your current system.
Data Import Review
If you are switching from another system, we offer a free review of your import data as well as training on product and customer imports.  If requested, we can even do your first import.  Just copy and paste your data into our standard import templates and send it to us for review.  We are experts in identifying common errors and formatting issues with imported store data.
One-on-One Training
Increase your team's productivity our of the block with some additional training. Your subscription includes two hour-long free online training sessions on the front end and the back end features in MicroBiz Cloud.
Awesome Software Support – Included for Free With Your Software Subscription
Your MicroBiz Cloud software subscription includes software support.   Our support professionals provide expert assistance on on-site POS installations, account setup, basic hardware configuration, and ongoing training for you and your staff.  Our support reps can also help you with payments and add-ons integrations.  We offer support through the following channels.
Phone support
Email
Self help via Online Knowledgebase
In-app support request form
Chat
Blog

Free Hardware Support
MicroBiz has partnered with POSGuys, a leading POS value added reseller, to sell and support popular, value-based POS hardware that operate seamlessly with MicroBiz POS software.  POSGuys provides free support for any hardware-related issue on equipment purchased through POSGuys over the lifetime of the equipment.
Try MicroBiz for Free!
Want to test MicroBiz out for yourself?  Sign up for a free 21 day trial of MicroBiz including all its features. No credit card required.
Submit a Question or Request
Have a question about MicroBiz software or a request for our sales team?  Submit a request directly to MicroBiz using a web form.
or call us at (702) 749-5353 option 2
Schedule One-on-One Online Demo
Want to see how MicroBiz handles  workflows or business needs of your store?  Schedule a free one-on-one demo with our of our technical sales reps.