We are super proud of our history.  MicroBiz was one of the pioneers in retail management software,  helping retailers operate more efficiently for over 25 years.
Early Leader in POS Software
MicroBiz was founded in 1985 on Long Island in New York and was a pioneer in computerized point of sales systems. MicroBiz Business Controller (as MicroBiz for Windows was called in the days before Bill Gates created Windows OS) was one of the first full featured computerized POS systems that could be customized for different retail verticals. The company's early success was a result of great technology, a zealous reseller network, carpet bomb-mailing of POS catalogs and an ubiquitous koala bear mascot.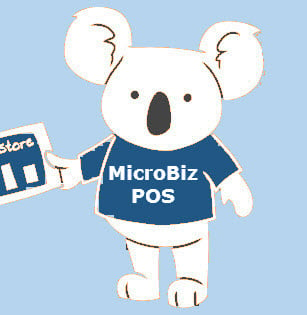 Building POS with Industry Leading Features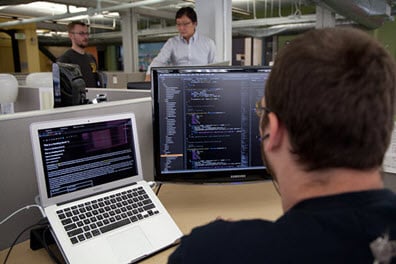 In the early 1990's, MicroBiz released a series of vertically specific versions under the MicroBiz Business Controller brand name.. These different versions of MicroBiz included features specificly designed and developed for each vertical targeted. This provided a strategic advantage to the other general POS applications in the market. 
Recognizing Value of Integrated Payments
In 2000 MicroBiz was sold to CAM Commerce, a California-based public POS software business (NASDAQ: CADA).  CAM Commerce was early in recognizing the value of integrated payments to retailers in eliminating keypunch error, employee theft and time consuming reconciliation of credit card batches to retail sales.
CAM was the first POS software company to found an ISO (X-Charge) to provide integrated payment services to its customers.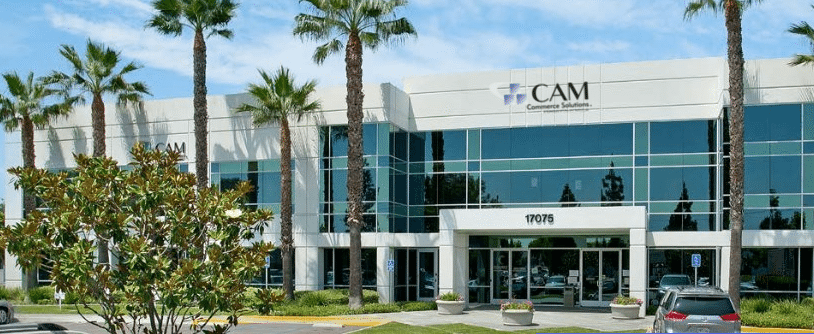 Moving to the Cloud as an Independent Business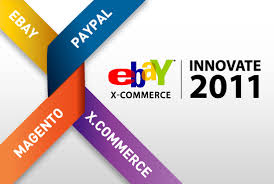 MicroBiz might have continued to chug along as part of CAM Commerce if Kevin Kogler had not attended the 2011 Innovate Conference in San Francisco sponsored by eBay/Magento. Kevin Kogler, President of CAM Commerce at the time, was there looking for alternatives to a legacy ecommerce shopping cart product sold by CAM Commerce. During one of the keynote presentations at Innovate, the Magento folks featured a video about a local San Francisco Bay area soccer store that was able to build a really cool Magento ecommerce site in just a couple days using Magento.
Coincidentally, it turned out that this soccer store was where Kevin shopped for soccer gear for his kids. So, a couple weeks later when Kevin stopped by to pick up shin pads for his daughter, he noticed that the store was using a legacy POS system totally disconnected from its new Magento ecommerce site.   The store owner explained how he had to double enter transactions and was often selling items items online that were no longer in stock at the store.  As Kevin stood there holding the shin pads a light bulb went off above his head (figuratively).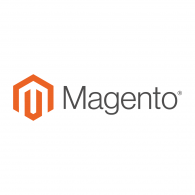 Kevin realized that there were employees at tens of thousands of similar retail businesses struggling with these manual tasks each day because their POS system was not integrated with ecommerce.  There was a huge opportunity to integrate ecommerce shopping carts, financial reporting software, email marketing tools, supplier catalogs or other productivity applications.  CAM Commerce did not share this vision, so MicroBiz was spun out as an independent business to focus on the development of a cloud-based POS system that integrated with the Magento ecommerce platform.
Expanding the Cloud Platform

The Magento integration was a start.  In the following years MicroBiz redesigned the initial release of MicroBiz Cloud to improve speed and reliability as well as make the application easier to integrate with third party applications  Integrations that followed include a direct API integration with QuickBooks Online, the #1 cloud-based financial accounting software for small businesses, and an API integration with WooCommerce, an open-source e-commerce plugin for WordPress.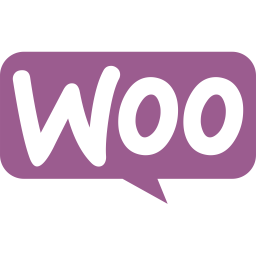 Making Retailers Happier by Automating Operations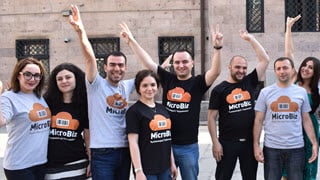 Today, our award winning MicroBiz Cloud POS software is improving the lives of retailers all over North America by automating the mundane tasks that can make their day 'work' instead of an opportunity to make their customers (and themselves) happier.  Our easy-to-use retail management software that automates the operations of retailers and seamlessly integrates popular third party applications used by retailers.  By eliminating redundant and manual tasks, MicroBiz frees up retailers to spend more time with their customers and employees – making their jobs more fulfilling and enjoyable.
It has been an amazing journey pursuing our vision, and we are appreciative of all the support that we have received from our customers and partners.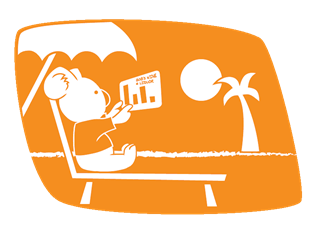 Koala Fun Facts
The koala has been the mascot of MicroBiz since the 1990's.  Here are some fun facts about koalas:
Koalas are not bears. They are 'marsupials', which means that their young are born immature & they develop further in the safety of a pouch.
It's incorrect to call them 'Koala bears' – their correct name is simply 'Koalas'.
Koalas are mostly nocturnal. Nocturnal animals are awake at night and asleep during the day.
Not known for their intensity, Koalas often sleep for up to 18-20 hours each day.
Sign-up for a Free 21 Day Trial
No credit card or commitment required