You can manage multiple stores and multiple registers within each store. You can set different product prices for different stores.  Inventory can be transferred between store locations.  The financials of each register and store roll-up to chains for management and reporting purposes.
Ways our multi-store management features can improve your business
Look-up stock at other locations
Instantly look up product availability at other locations from front register screens
Transfer items to fulfill sales
Transfer stock between stores to balance inventory and fulfill customer orders at other locations
Analyze data and trends by store
Filter and sort reports by location to assist in smart purchasing and management decisions
Manage prices and stock across locations
Manage separate inventory, prices and costs across multiple locations
Multi-Store Real-Time Inventory Management
Every register has a real-time centralized view of inventory levels at all stores and warehouses. This real-time multi-location inventory data allows you to tightly manage inventory levels and make purchasing decisions and price adjustments across all stores.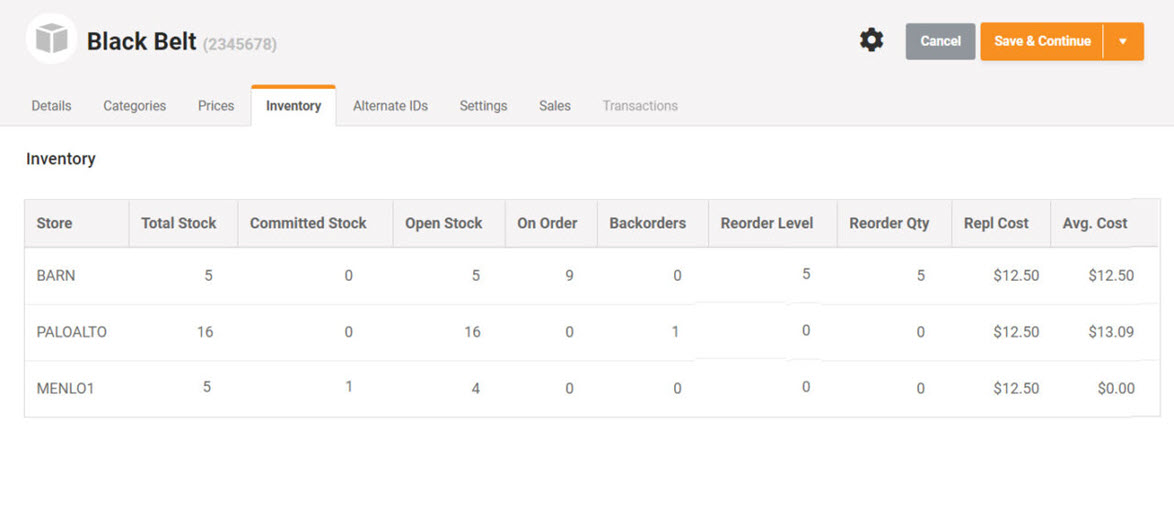 One Touch Multi-Location Stock Check
Look-up stock levels at other stores with one touch from the front register.  The stock look-up function also shows if a store has an item on order (if you use MicroBiz for Purchase Orders).
Store Transfers 
Better utilize your multi-store inventory by transferring items between stores. You no longer need to keep excess inventory at one location to protect from stock-outs.  You can define actions for both the 'to' and 'from' stores, such as 'add to stock' or 'hold for customer'.  The note field can be used for additional instructions or to reference a customer order number.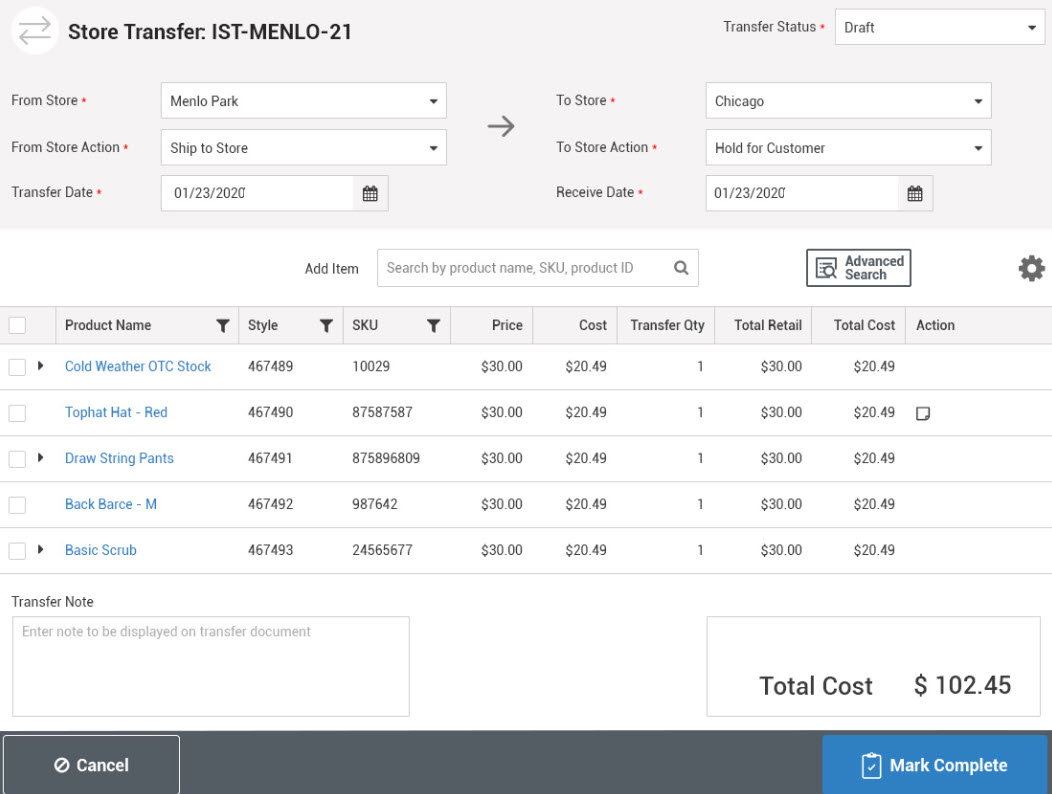 Multi-location Price, Cost and Discount Management 
Product data is managed individually by store.  This allows you to set different prices and costs for each store. Discounts and special prices are also managed individually by store.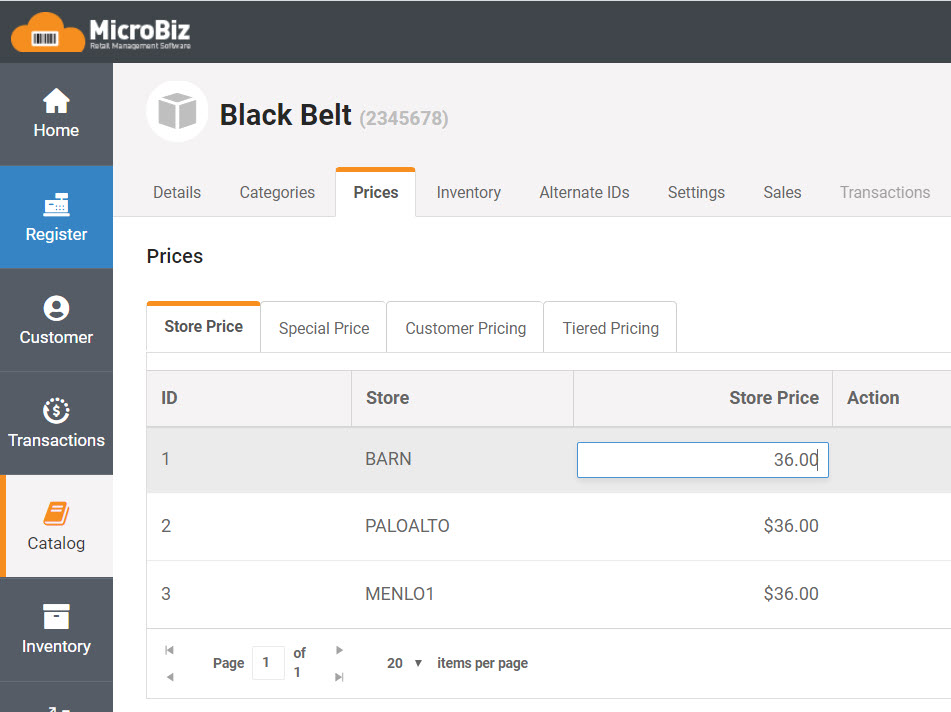 Real-Time Multi-Store Reporting
All reports have the ability to toggle between different combinations of stores and registers.  Reports are real-time, so any sale or change is instantly reflected accross all stores/registers..
Location-specific Tax Schemes
Taxes are set up at the store level.  This allows you to charge different taxes at different stores, based on the tax jurisdiction at each store's location.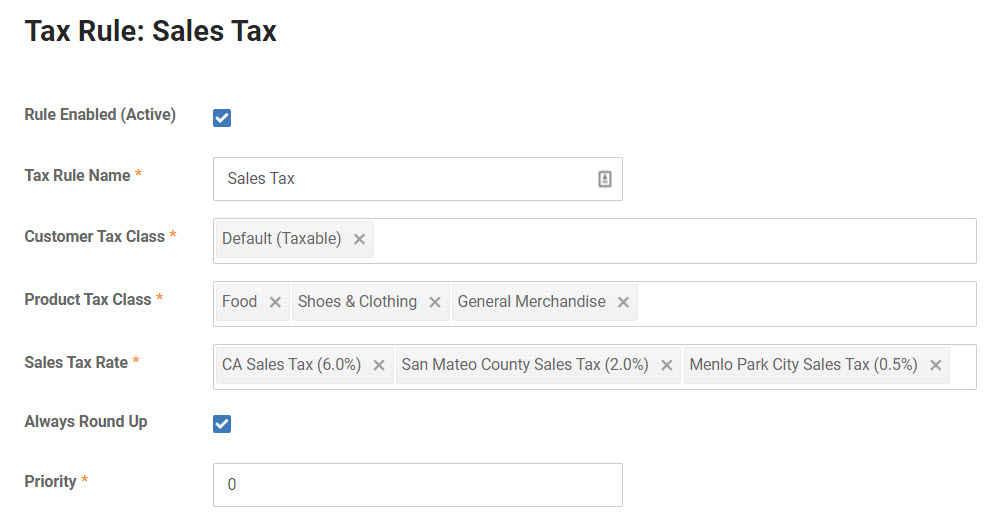 Take a tour of the key features in MicroBiz Cloud
Q. Are my customer and product records visible at all locations?
A. Yes, product and customer records are not location specific.  So, all customer and product records are visible at all locations?
Q. Are MicroBiz reports multi-location?
A. All reports include toggle and filters, allowing you to view a single store, all stores or any combinations of stores.
Try MicroBiz for Free!
Want to test MicroBiz out for yourself?  Sign up for a free 21 day trial of MicroBiz including all its features. No credit card required.
Submit a Question or Request
Have a question about MicroBiz software or a request for our sales team?  Submit a request directly to MicroBiz using a web form.
or call us at (702) 749-5353 option 2
Schedule One-on-One Online Demo
Want to see how MicroBiz handles  workflows or business needs of your store?  Schedule a free one-on-one demo with our of our technical sales reps.