MicroBiz Cloud vs Clover POS
Simply put, MicroBiz Cloud is a better fit for specialty retailers at a lower overall cost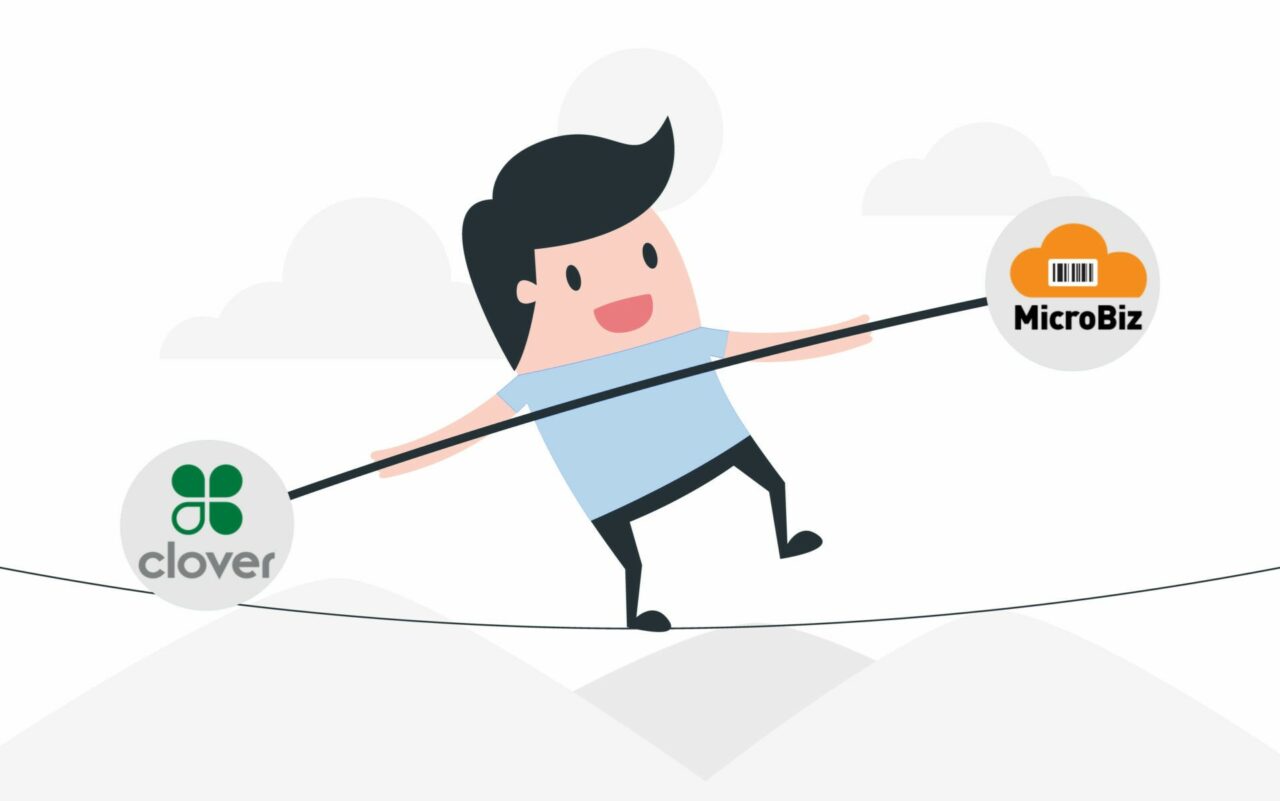 Looking for the best alternatives to Clover POS, the point of sale software owned by payment processor FirstData?  MicroBiz has been in business since the 1990's and used this experience to build a great alternative to Clover POS.  We focus exclusively on the development of point of sale and retail automation software focused on the needs of multi-store specialty retail and services businesses.  We have grown organically over the past 20+ years and maintain a cost structure that allows us to charge reasonable prices and still have enough left over to continue enhancing our awesome POS software.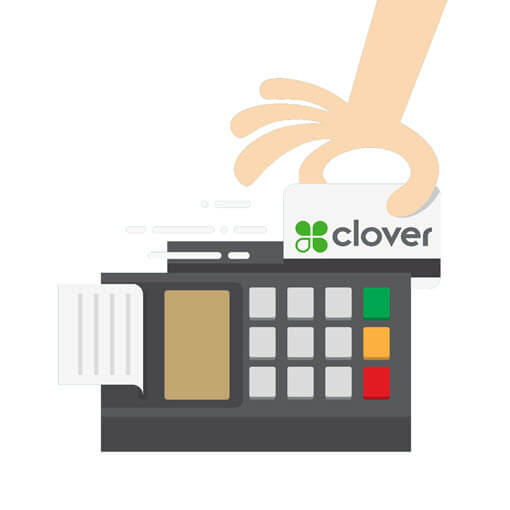 MicroBiz is Focused on Retail Management, not Selling Processing Services 
Clover is developed by First Data and sold through the First Data network of affiliates.  These are generally ISO and agents that specialize in payment processing who do not understand the special needs of different types of retailers.  
MicroBiz is Not a Jack of All Trades, Master of None
You cannot be a 'jack of all trades' in retail POS.  MicroBiz Cloud has been designed from the start to focus exclusively on single and multi-store specialty retailers.  On the other hand, Clover tries to meet the needs of many types of businesses: quick serve, restaurants, salons, kiosks, cafes and retail.  As a result Clover can end up being a bad fit for many types of specialty retailers.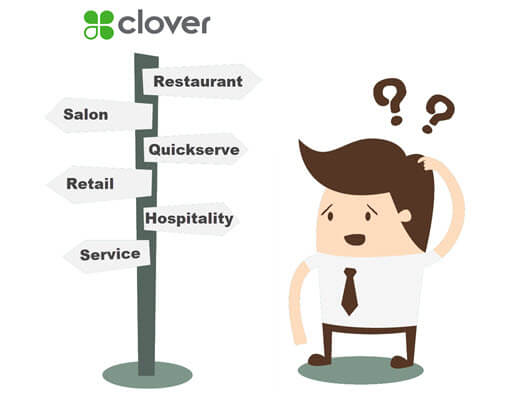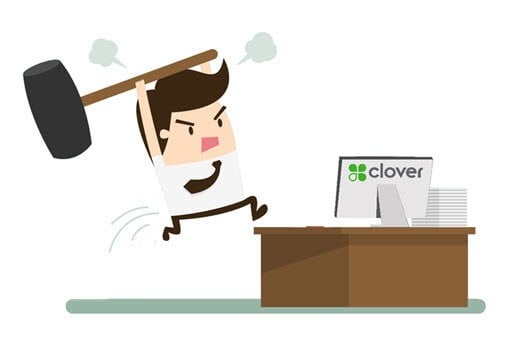 MicroBiz Does Not Lock You Into Proprietary Hardware
Clover sells custom Android-based hardware with its POS software.  This hardware locks you into their POS system, often under long-term equipment leases.  To switch off Clover you need to scrap this hardware and sometimes pay cancellation fees.  On the other hand, you can use our MicroBiz Cloud software with PCs, Macs, iPads and industry standard printers and scanners.  There are no long-term contracts with MicroBiz.
MicroBiz Offers Payment Processing Options
Clover requires the use of First Data powered payment processing.  You cannot use other payment processors with Clover without additional fees, so if you do not like the cost of your processing through Clover, you are stuck.  In comparison, MicroBiz Cloud has multiple payment processing options.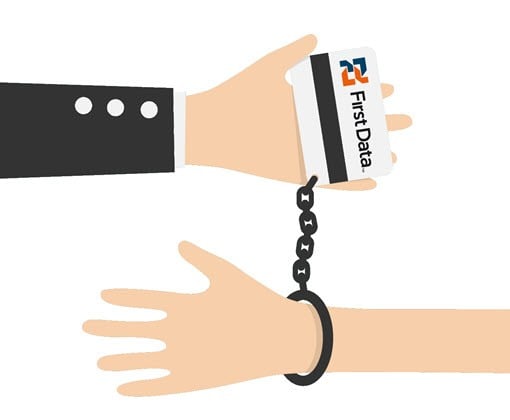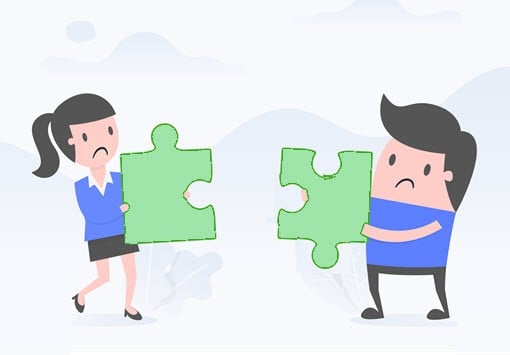 No Requirement to Purchase Paid Apps to Extend Functionality
Unlike Clover, with MicroBiz you do not need to cobble together functionality using third party apps  – each charging separate fees and limited integration of data.  
MicroBiz Offers Lower Total Cost of Ownership
When you factor in the cost of the hardware, software subscriptions, required apps and payment processing – MicroBiz Cloud offers a lower total cost of ownership.  Of course, processors often try bury these higher costs in the processing fees and equipment leases – which are harder to figure out.
MicroBiz Cloud: $60/mo for initial store & register
Clover: Tough to Really Figure Out *
* Total cost highly dependent on cost of exclusive payment processor FirstData and paid apps.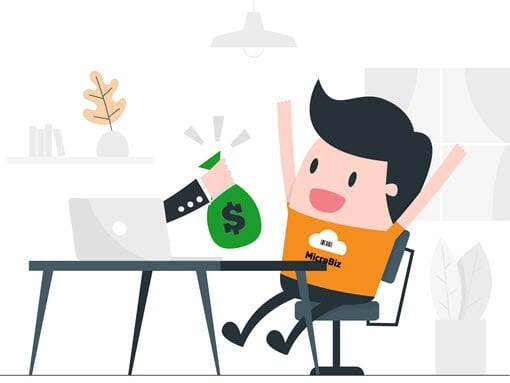 Clover POS Snapshot
In October 2010, Clover was founded as an Android-based POS system.   Clover was acquired by First Data Corp. in December 2012. First Data Corporation was then acquired by financial services company Fiserv in July 2019. (www,fiserv.com)
As a result, Clover POS comes bundled with a Fiserv merchant account.  You must use Clover with Fiserv's backend payment processing system.
Clover is not cheap, and its pricing lacks the transparency of its competitors.
It is sold by a variety of third-party resellers, which can complicate things further as all these resellers have their own contracts and terms. You should be sure to double-check your agreement so that there are no surprises when the first bill comes.
To start using Clover you must but Clover hardware. The hardware devices are available on its website as well as with partners like Citi, PNC, Wells Fargo, BBVA, SunTrust and 3,000 other First Data partners. Clover sales reps are available via its website and can help you choose the right plan.
Clover POS Plans
Clover's general POS software comes in two plans-Register Lite and Register. It also has a web dashboard allows you to accept debit and credit card payments without any hardware. Each plan comes with features for sending receipts, managing order invoices and storing customer credit card information.
Register Lite
This plan costs $9.95 per month plus 2.7% + 10 cents for in-person transactions and 3.5% + 10 cents for keyed-in transactions. Register Lite has limited functionality and allows you to track sales, view reports, set employee permissions and access third-party apps from the Clover POS App Market.
Register
This plan costs $39.95 per month plus credit card fees of 2.3% + 10 cents for in-person and 3.5% + 10 cents for keyed-in. Besides everything in Register Lite, this plan supports business growth tools like inventory management, customer loyalty programs and advanced reports. If you run a restaurant, bar or retail outlet, you can integrate a scale, barcode scanner, cash drawers and other accessories with the Clover POS.
Take a tour of the key features in MicroBiz Cloud
Sign-up for a Free 21 Day Trial
No credit card or commitment required