Manage Year End Physical Inventory Counts with our Free Inventory Scanning App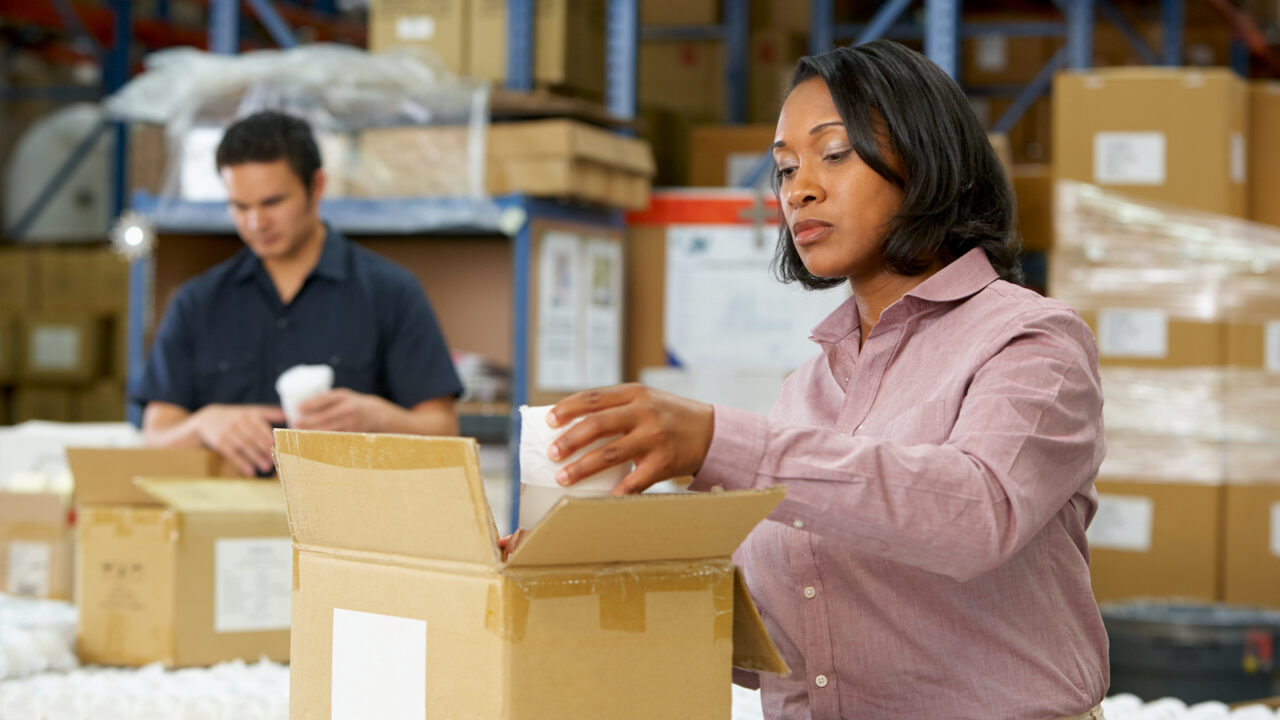 No Specialized Inventory Scanning Equipment Required
The Scan App is a stand alone Windows-based application that can be installed on a Windows OS device, such as a Windows-based laptop or Surface tablet.  You can then simply connect a standard USB or blue tooth barcode scanner to your laptop or tablet to scan inventory counts into the Scan App.  You do not need to purchase any specialized handheld inventory computer devices or rely on the camera of a smart phone to scan codes.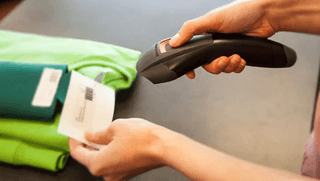 Upload Current Stock Levels into the Count App
To save you time and reduce mistakes during your count process, you can upload SKUs, product names and current open stock levels from MicroBiz Cloud into the Scan App. This will allow you to check the names of products during your POS physical inventory count and see the variances between your inventory count and your current stock levels in MicroBiz Cloud.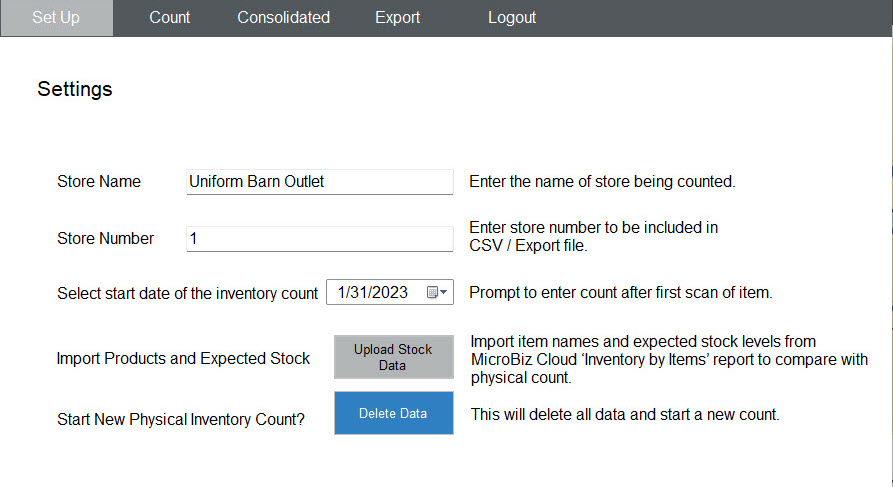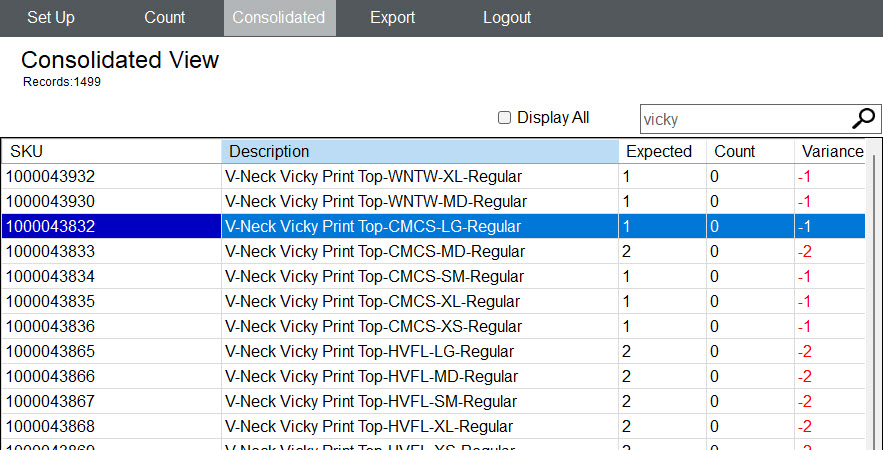 Compare Physical Count to Current Inventory Levels
As you scan items, the Scan App offers two views: the Count tab shows each barcode scan as a single line while the Consolidated tab displays the aggregate of sum of scans by item/SKU.  The Count tab includes the option of manually entering the item count into a line instead of scanning each item individually during a physical inventory count.  The Consolidated tab compares the physical inventory count to the expected stock levels and displays a variance.
Update Stock Levels in MicroBiz Cloud for the Physical Inventory Count
Once you have finalized your count in the Scan App, you can export the count as a CSV file and then quickly and easily upload this file into MicroBiz Cloud as an Inventory Update.  This will update the stock levels in MicroBiz Cloud with the results from your physical inventory count.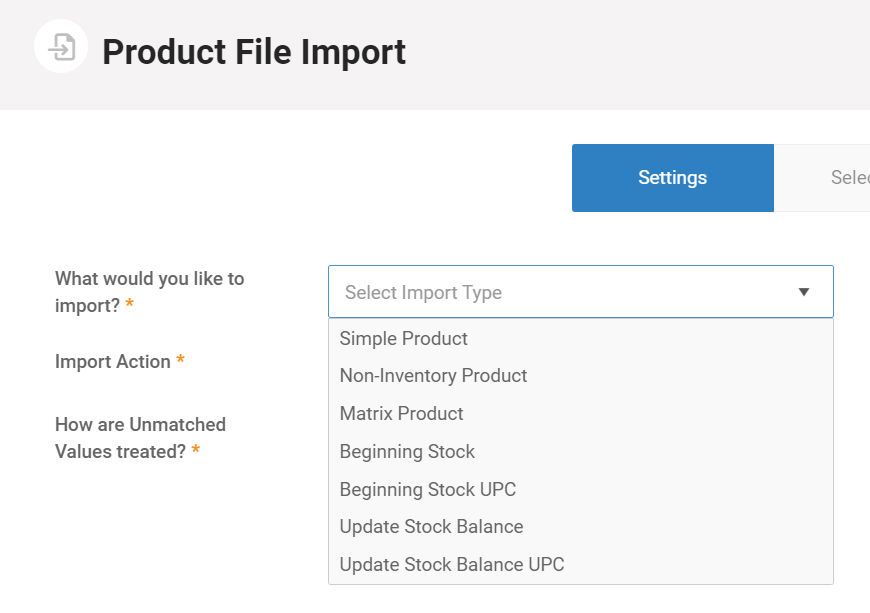 Download the Scan App and Start Counting!
The Scan App is available for free to MicroBiz Cloud users.  To download the app, please click on the button below:
Try MicroBiz for Free!
Want to test MicroBiz out for yourself?  Sign up for a free 21 day trial of MicroBiz including all its features. No credit card required.
Submit a Question or Request
Have a question about MicroBiz software or a request for our sales team?  Submit a request directly to MicroBiz using a web form.
or call us at (702) 749-5353 option 2
Schedule One-on-One Online Demo
Want to see how MicroBiz handles  workflows or business needs of your store?  Schedule a free one-on-one demo with our of our technical sales reps.