Robust Products Records and Flexible Product Pricing Schemes
Product catalogs are critical to a POS systems for retail – as the sale of products and services drives revenue.  Our product records make your job easier by offering all kinds of flexibility and capabilities around product type (simple products, matrix products, prompt for price, services, etc) and pricing strategies (discounts, promotions, customer-based pricing, quantity-based pricing).  MicroBiz POS software includes re-usable attribute sets to speed the creation of matrix products and an connections to electronic vendor catalogs.  Track serial numbers of products when receiving or selling serialized items.
Ways our product and pricing features can improve your business
Effectively manage matrix products
Manage the size/color/other variants of matrix products  using matrix grids and re-usable attribute lists
Manage promotional and tiered pricing
Offer quantity-based pricing or time-based pricing at %, $ off retail, targeted margin or a new price
Offer customer-based pricing
Set-up special customer-based pricing schemes by individual item or in bulk by product category
Track serial numbers
Attached serial numbers to items when receiving or selling them, with sales of serialized items recorded in customer records.
Matrix Products With Size/Color Variants

MicroBiz supports matrix products, or products that have a parent product record and child sub-SKUs for variants such sizes, colors or widths. MicroBiz POS systems for retail also includes tools to speed the creation and management of these configurable products, including the ability to save and reuse attribute sets.  Products searches can be done at the product level or the individual matrix SKU.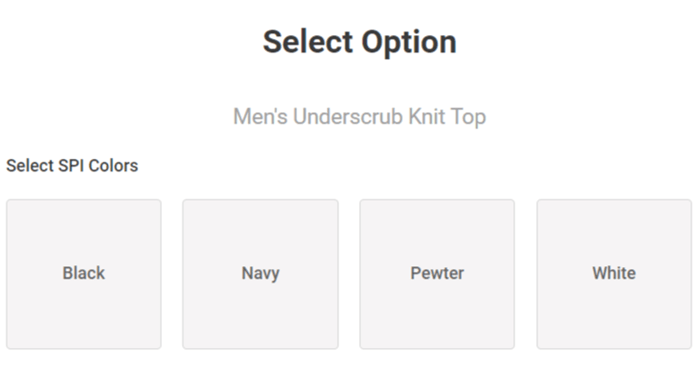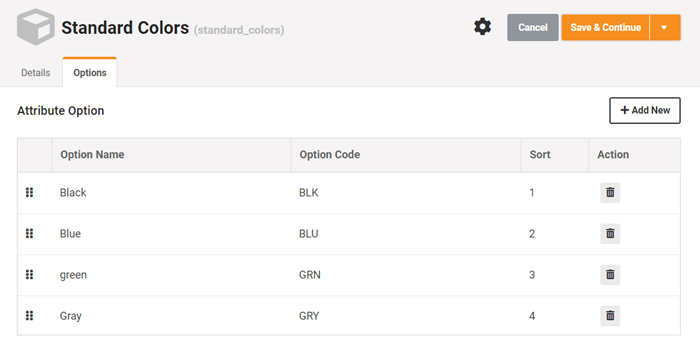 Reusable Attribute Lists
Create reusable attribute lists to speed the creation of matrix products.  You can create attribute lists for different size runs (for example womens vs children sizes), colors sets for different vendor color catalogs and other (subsizes, widths, etc).  Rather than manually enter attributes for each product, you can pull in an attribute set with the variants.
Customer-based Special Pricing Tiers
Set-up special pricing tiers based on customer pricing group, including $ off, % off, cost plus and defined price. Customer pricing can be assigned to different stores. For example, you can give loyalty customers 5% off the retail price of an item while contractors are charged cost plus 10%.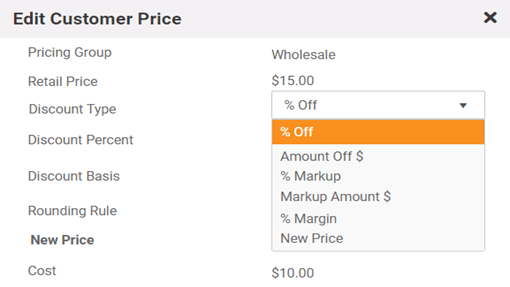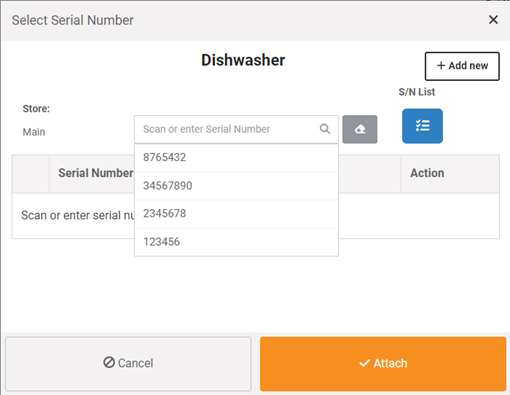 Track Serial Numbers of Inventory Items
Track serial numbers when receiving items into inventory and selling items to customers using our POS systems for retail.  You can set whether an item has serial numbers and whether the tracking of serial numbers is required or optional.  Serial numbers can be added when the item is received into inventory, from the product record or when an item is sold.  MicroBiz supports the scanning of bar codes of serial numbers.  Serial numbers can be viewed for both sold and unsold items in the product records and from the customer record.
For more information on serial number tracking, click here.
Product Images and Long Descriptions
Include product images in your item records to allow customers to see images of available products.  Images are also helpful when searching for items, ringing up sales and replenishing inventory.  Images can be imported in bulk using a link to images on an external server to streamline catalog management by using a URL of the hosted image.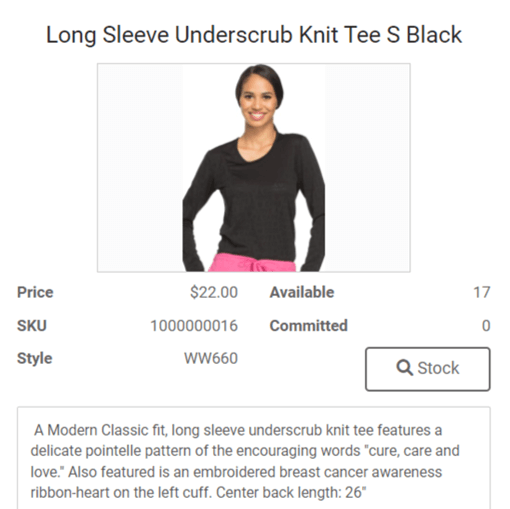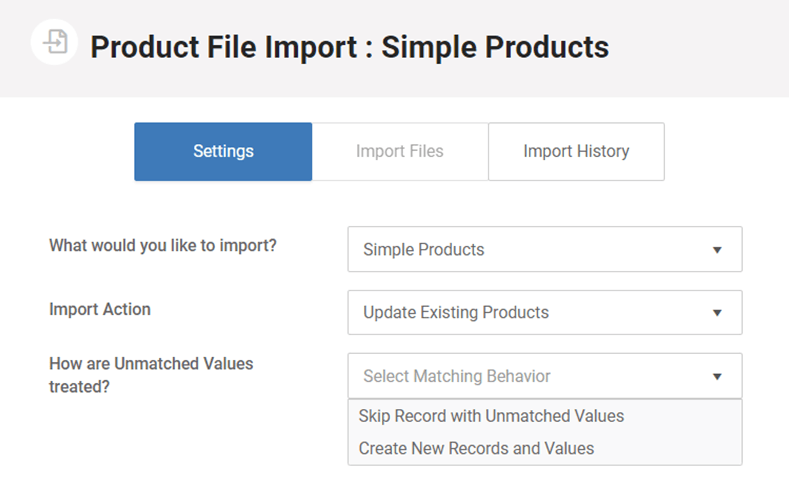 Import of New Products and Product Updates Records via CSV Files
The data import tools in our POS systems for retail allow you to load all types of data from your existing POS system when switching to MicroBiz.  You can import your products, customers and inventory levels from your existing point-of-sale by uploading a CSV or Excel file. You are able to import simple products, matrix products and non-inventory products.
Discounts and Promotions
You may create a time-based special price or discount using % off, $ off or a sale price. Items can be discounted at the register, with the ability to assign a reason for the discount and track any discounts by employee. You can also bundle items and assign a grouped discount at the register. There are global and item level settings in our POS systems for retail to limit or prevent discounts by item.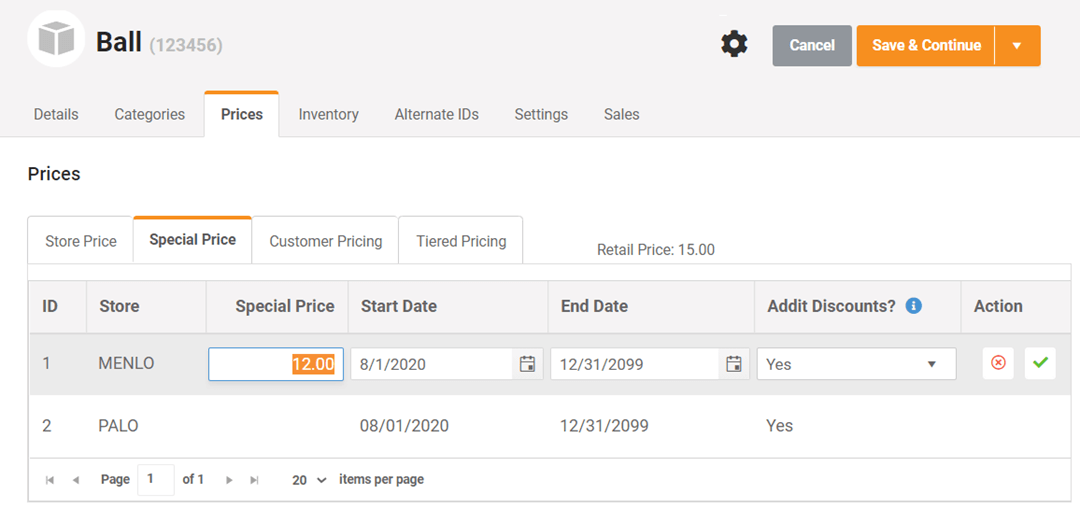 Product Categories
MicroBiz allows you to assign categories to products to help in product searches and reporting.  Up to four levels of categories/sub-categories may be used.  Clicking on a category node on the category manage screen displays the products assigned to the category.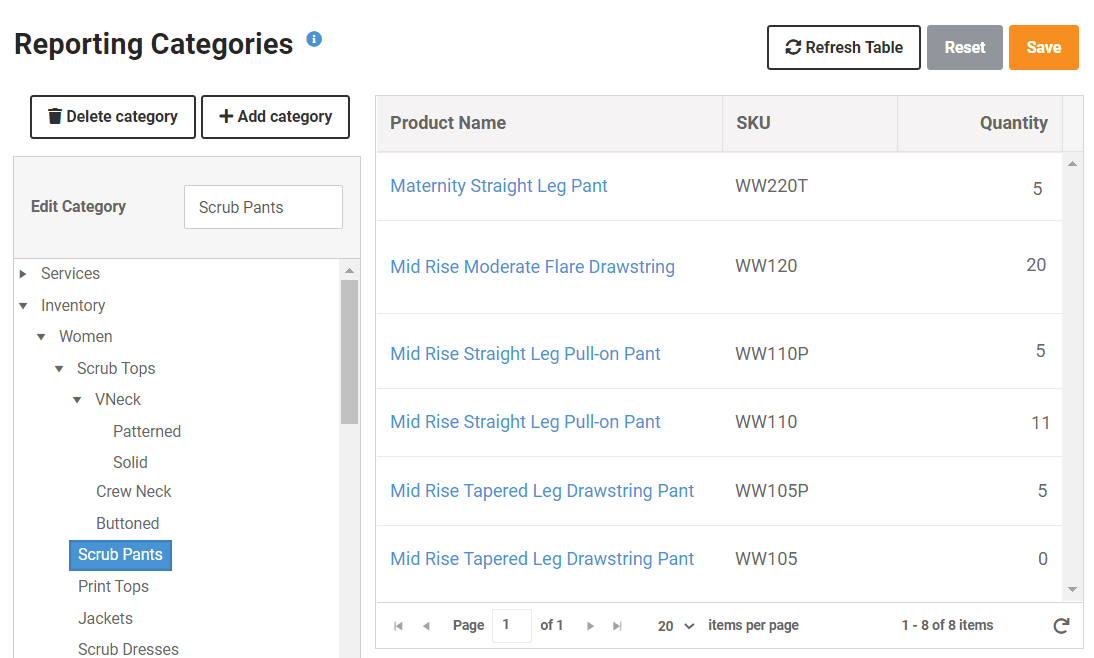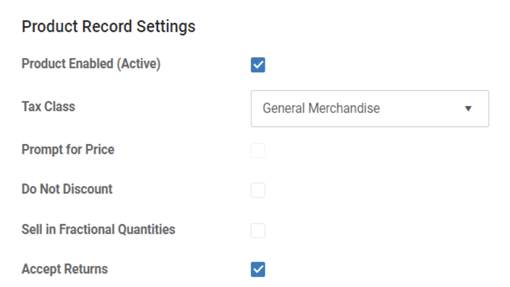 Tax Class and Do Not Discount Product Settings
Product records include a variety of settings to modify the product for your needs.  Product records can be assigned a tax class which determines which sales tax is applied at sale.  Products and services can be set to sold in fractional quantities (great for products sold by weight or length) – or the user can prompted to enter a new price at the register.  Other controls in the MicroBiz POS systems for retail include 'do not discount', maximum discount and whether the item can be returned.
Quantity-Based Tiered Pricing
MicroBiz supports tiered pricing or pricing discounts based on the quantity purchased. The MicroBiz POS systems for retail keeps track of the number of the item added to a sale, with the price adjusting automatically when a quantity threshold for a tiered price is achieved. For example, you can create a tiered pricing scheme such as 'buy 1 for $3 or buy 4 for $10'.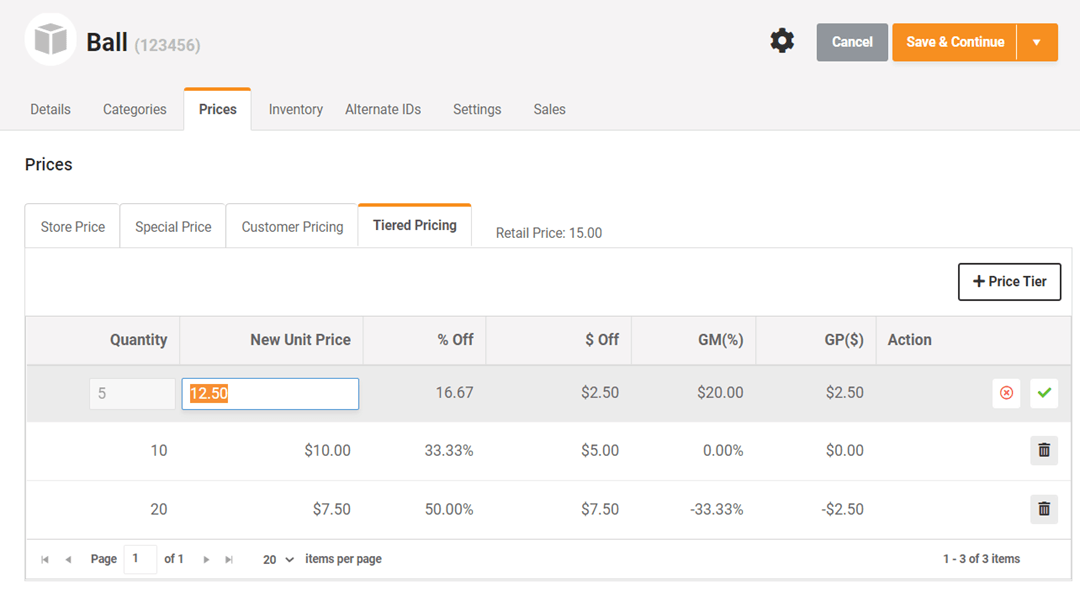 Alternative Product ID's
Product records allow you to enter alternative IDs or aliases to help streamline the ordering of items from different vendors. When a clerk scans or enters any one of these alternative ID's, the product is added to the current transaction.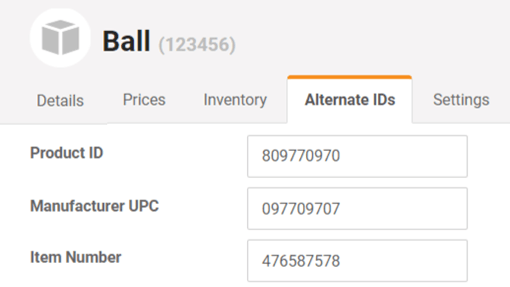 Product Sales History
Products record include two views of sales history.  The Sales tab includes a list of all sales transactions incuding the product, including customer and sales price.  The Sales History tab includes sumary of aggregate sales on a monthly basis over the last 12 months or on a daily basis over the last 14 days.  This is great data when adding items to POs using a top POS systems for retail.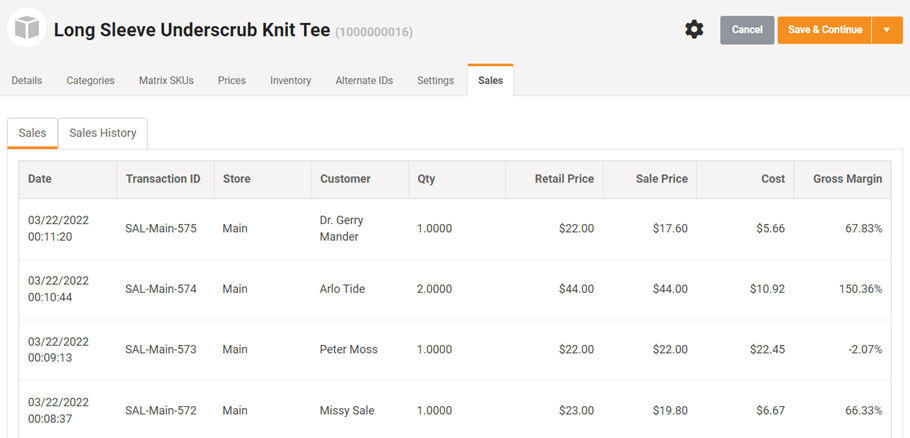 Take a tour of the key features in MicroBiz Cloud
Q. Does MicroBiz Cloud support serialized products?
A. Yes. Our MicroBiz POS system software supports serialized inventory.  There are settings in our POS systems for retail to make serial numbers required or optional.  You can add serial numbers when receiving items in a vendor shipment, in the product record and when selling an item at the front register.
Q. Can I import matrix products from my existing POS system?
A. Yes, we have a product import template that can be used to import matrix products with up to three attributes. If you can copy your data to our standard matrix product import template, you can import the data into MicroBiz Cloud.
Q. Does MicroBiz Cloud support bundled products or kits?
A. MicroBiz Cloud supports the ability to apply a grouped or bundled price to a set of products when ringing up the sale. To do this, select the line items to be bundled on the register grid, press the 'Discount Items' action panel button, and enter the new group price or discount.
Q. Can I import images for my products?
A. Yes. You can import a single image for a product from the product record. You can also upload and attach images to product records in bulk using MicroBiz Cloud's import tools.  You would just upload a file that just contains the designated 'key' field used to match the records (usually SKU or style or UPC) and the image URL  – and MicroBiz will automatically match and add pictures to existing products.
Sign up for a free trial store. No credit card required.
Submit a question or request using a web form.
Schedule a one-on-one online demo with a sales rep.
Or call our sales department at 702 749-5353 option 2