Swimming Pool and Spa Point of Sale
Pool store POS systems can range from POS software for small pool and spa shops to inventory management systems for commercial pool and spa distribution centers. To compete, specialty pool and spa retailers need to deliver the expertise and personalized service of a specialty merchant along with a deep selection of merchandise. Given seasonality in the pool and spa business, the smart use of buying, inventory management and easy-to-use pricing tools are essential.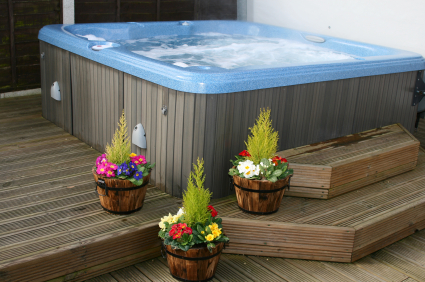 Swimming Pool and Spa Store POS specific features in MicroBiz Cloud include:
Accounts receivable – to manage large customers that pay on account, including customer statements.
Customer deposits – accept and track customer deposits.
Quotes and Invoices – with the invoice in progress functionality, you can quote a customer, print the quote, then when the customer comes in to purchase, simply recall the on hold invoice and process the sale.
Layaways – collect deposits while holding the item out of inventory.
Product images – so clerks can see a picture of the product being rung-up at the register.
Markdown management – easily manage group markdowns, quantity pricing, multi-buy items, promotional pricing and bulk discounting
Sales commissions – can be calculated for each item based on the sales amount or the gross profit and track commissions by employee to measure productivity.
Unique ID/Serial number tracking – provides a detailed record of each item, when it was received, what it cost, which customer purchased it, and when it was sold (useful for higher items).
Service department management – allows you to efficiently manage a service department – you can bill by hour or by job, as well as bill for services like onsite services.
Special orders/back orders – Allows you to track special order items, from the customer order to receiving, to inventory to the POS transaction.
Group pricing or discounts – based on customer level or group.
User defined product record fields – inventory records with user defined fields relevant to pool and spa merchandise.
Email marketing – deliver targeted campaigns by querying and downloading customer data for use with popular email marketing applications.
In addition to the Pool Supply Store POS specific capabilities listed above, MicroBiz Cloud includes all the standard features and functionality needed to manage Swimming Pool and Spa Stores.  To view the standard POS features available in MicroBiz Cloud, click on the button below.
Should I Use MicroBiz Cloud or MicroBiz for Windows?
We sell two POS software applications: MicroBiz Cloud and MicroBiz for Windows.  The features listed above are for MicroBiz Cloud, cloud-based multi-location point of sale application offered through monthly or annual subsciptions.
MicroBiz for Windows is a single-store, multi-station retail software application that is installed on PCs and sold via a one-time software license.   Some but not all of the MicroBiz Cloud features listed above are available in MicroBiz for Windows - and MicroBiz for Windows also has some features not available in MicroBiz Cloud. 
To see a comparison of the features of MicroBiz Cloud and MicroBiz for Windows, click on the button below: