Repairs and Services Store Point of Sale
Repair store POS systems support retailers focused on the repair of appliances, equipment, clothing and apparel and electronics. While many of these stores sell new merchandise, they also conduct repairs and service on products purchased elsewhere. As a result, repair focused stores not only handle the inventory and sale of merchandise, but also operate a service department.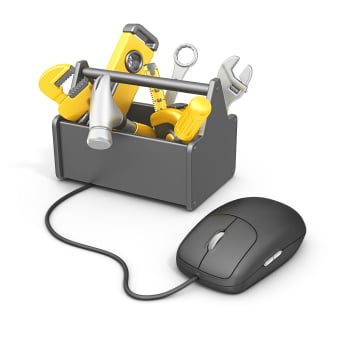 Repairs and Services Store POS specific features in MicroBiz Cloud include:
Accounts receivable – to manage large customers that pay on account, including customer statements.
Customer deposits – accept and track customer deposits.
Quotes and Invoices – with the invoice in progress functionality, you can quote a customer, print the quote, then when the customer comes in to purchase, simply recall the on hold invoice and process the sale.
Service department management – allows you to efficiently manage a service department – you can bill by hour or by job, as well as bill for services.
Special orders/back orders – Allows you to track special order items, from the customer order to receiving, to inventory to the POS transaction.
Email marketing – deliver targeted campaigns by querying and downloading customer data for use with popular email marketing applications.
In addition to the Repair Shop POS specific capabilities listed above, MicroBiz Cloud includes all the standard features and functionality needed to manage Equipment Repairs.  To view the standard POS features available in MicroBiz Cloud click on the button below.
Should I Use MicroBiz Cloud or MicroBiz for Windows?
We sell two POS software applications: MicroBiz Cloud and MicroBiz for Windows.  The features listed above are for MicroBiz Cloud, cloud-based multi-location point of sale application offered through monthly or annual subsciptions.
MicroBiz for Windows is a single-store, multi-station retail software application that is installed on PCs and sold via a one-time software license.   Some but not all of the MicroBiz Cloud features listed above are available in MicroBiz for Windows - and MicroBiz for Windows also has some features not available in MicroBiz Cloud. 
To see a comparison of the features of MicroBiz Cloud and MicroBiz for Windows, click on the button below: