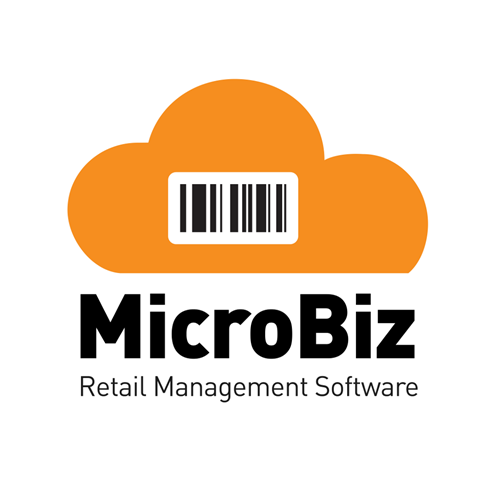 MicroBiz Terms of Service
Your use of MicroBiz Cloud and MicroBiz for Windows Are Subject to the Following Terms and Conditions
By entering into a transaction with MicroBiz referencing our Terms of Services (as detailed below) or by using our Services, you agree on your own behalf, and on behalf of your employer or another entity (collectively "You" or "Your"), that you are entering into a binding legal agreement ("Agreement") with MicroBiz LLC ("MicroBiz", "Us" or "We"), have full authority to enter your employer or other entity, and agree to comply with the terms below ("Terms of Services"). This would include accepting and completing a transaction with an invoice labeled as subject our Terms of Services or completing an online transaction referencing or including a link to our Terms of Services.  If you do not agree to any of the Terms of Services, do not enter into a transaction with MicroBiz.
These Terms of Services permit you to access and use, subject to the terms of this Agreement, (i) MicroBiz software including our MicroBiz Cloud and MicroBiz for Windows retail management software, API's (Application Program Interface) and other interfaces ("Software"), (ii) software support and maintenance including configuration, bug fixes, installation and training, updates, data conversion, and other support services ("Support"), and (iii) our ecommerce integration interface and integration, installation and training, plug-in conflict resolution and data synchronization services ("Ecommerce") with (i), (ii) and (iii) together, (the "Services").
General Terms
Policies
You must be 18 years or older to use our Services.  If you are an employer, the parent or guardian entering into this Agreement for the benefit of a person under the age of 18, then you agree to accept full responsibility for that person's use of our Services, including any financial charges and legal liability.
Any and all purchases of computer hardware, software and support from MicroBiz is subject to MicroBiz's shipping and return policies (see Shipping and Returns), and by agreeing to the Agreement, your are also agreeing to the terms and conditions of such policies.
We reserve the right to update and change the Terms of Services from time to time without notice. We are under no obligation to notify you of any change, material or not. Any update or new features that expand or enhance the current Services shall be subject to the Terms of Services. Continued use of the Services after any such changes shall constitute your consent to such changes.
Our listed prices exclude all sales, use, and similar taxes.  You will be responsible for paying all taxes associated with any transaction.
One-time or non-recurring purchases (such as computers, supplies, and installation and design services) are to be paid upon submission of an order.
If any charges are not paid within sixty (60) days of the invoice date, a one and one half percent (1.5%) per month interest charge shall be assessed until date of payment.
MicroBiz retains the right to disable your account and access to the Services to prevent further use until payments for all charges on your account have been received. Accounts with outstanding balances over ninety (90) days in arrears may be referred for legal collection action.
License
By entering into a transaction, we grant you a limited, nonexclusive, nontransferable license to access and use the Services for internal business purposes only, without the right to sublicense the Services, provided that you agree to access and use the Services consistent with this Agreement.
You may not use the Services for any illegal or unauthorized purpose. You must not, in the use of the Services, violate any laws in your jurisdiction.
We may at any time and for any reason elect to modify, discontinue, delete or restrict any aspect or feature of the Software and Services without notice to you or any liability to MicroBiz or related party.
You may access other applications and data through via an API in the Software. Any use of the API is bound by the terms of this Agreement.
You understand that MicroBiz uses third party vendors and hosting partners to provide the necessary hardware, software, networking, storage, and related technology required to run the Software and Services.
Copyright and Content Ownership
All content posted on the Services must comply with U.S. copyright law. Customers storing and transmitting (inbound and outbound) files that violate copyright or other federal laws are grounds for instant termination of service.
We prohibit the storage and transmission (inbound and outbound) of pornography material.
You must not upload, post, host, or transmit unsolicited email, SMSs, or "spam" messages or transmit any worms or viruses or any code of a destructive nature.
We may, but have no obligation to, remove content and accounts containing content that we determine in our sole discretion are unlawful, offensive, threatening, libelous, defamatory, pornographic, obscene or otherwise objectionable or violates any party's intellectual property or these Terms of Services.
Customer Representations and Responsibilities
You represent and warrant to that this Agreement shall be binding on you.
You represent and warrant that this Agreement was executed by you or an authorized agent with the authority to enter into binding agreements on behalf of you.
You are responsible for making your own backups. We back up data for our own use and disaster recovery but do not make any guarantees on the integrity and reliability of the backups.
You are responsible for copying or retrieving your data before you cancel your subscription. We may retain your data after you leave for a limited period of time, but are under no obligation to do this, so do not assume that we will retain a copy of your data once you cancel service. If you require help exporting your data, please contact us and we will attempt to accommodate you at our discretion. If you want us to delete your data at any time, please request so in writing.
You are responsible for acquiring, servicing, maintaining, and updating all equipment, computers, software and communications services (such as Internet access) that allow you to access and use the Software and Services at your premises, and for all expenses relating there such equipment and services. You agree to use the Software and Services in accordance with all operating instructions issued by us, but we do not make any commitments with respect to the performance of the Software and Services on such equipment or third party services.
You are responsible for your conduct and activities (and those of your employees and other licensed users) relating all data, information, usernames, graphics, images, photographs, profiles, audio, video, items and other content that you or your licensed users submit, post, display and authorize to be on or used by our Software and Services including content originally posted by other people (such as MicroBiz employees, affiliates and contractors).
 Privacy
Any and all personal information obtained from you or a licensed user by MicroBiz relating to this Agreement and the Services is subject to MicroBiz's privacy policy (see Privacy Policy), and by agreeing to the Agreement, your are also agreeing to the terms and conditions of such policies.
We may in the future aggregate de-identified sales data from your system for other uses included but not limited to generating benchmarking analysis and market share information across our entire customer base. If we do this, we will not identify your individual store name.
MicroBiz Cloud Software Support Subscriptions
Account and Users
Your login may only be used by one person – a single login shared by multiple people is not permitted. You may create separate logins for as many people as your plan allows.
You are responsible for maintaining the security of your account and password. MicroBiz cannot and will not be liable for any loss or damage from your failure to comply with this security obligation, even if MicroBiz issues these passwords or email addresses. You agree to immediately notify us of any unauthorized use of customer or user passwords and accounts, or any breach of security.One person or legal entity may not maintain more than one free account.
If your MicroBiz instance uses significantly more disk space, processors or other system resources than a typical customer of your specific plan type, we reserve the right to bill you additionally for these additional resources consumed. To the degree that your usage compromises the hosting accounts of our other customers, we may ask you to see another provider.
We reserve the right to examine all code before it is run on our servers.
Registration and Payment Terms
Free trial accounts are not required to pay a fee or provide a credit card number. After your free trial, you will need to pay a license subscription fee to continue to access the Software and your data.
A valid credit card is required for paying accounts. You will be required to keep a valid credit card on file in our secure credit card "vault" to pay for recurring service charges. You may not pay for a subscription with a check or other means of manual payment.
Your subscription fee will be based on the plan chosen at the time of registration, and subject to the limitations of the specific plan.
The first payment of the subscription fee is non-refundable once we begin provisioning your subscription instance.
The Services are billed in advance on a monthly or annual basis and is non-refundable.
Changes in Plans and Services
Any new software program or services (other than contractual pricing terms agreed to in writing by us before you accepted the terms of this Agreement) will be priced the current price as posted on the pricing page of our web site or provided otherwise in writing. Prices may be modified by us by posting changed pricing to our website and will become effective on your next monthly billing.
We will charge your credit card for any upgrade or downgrade in plan level at the new rate upon the start of your next billing cycle.
Downgrading your Services may cause the loss of content, features, or capacity of your account. If you choose to downgrade your account, we are not liable for such losses.
MicroBiz reserves the right at any time and from time to time to modify or discontinue, temporarily or permanently, the Services (or any part thereof) with or without notice.
We reserve the right, in our sole discretion, to suspend or terminate your account and refuse any and all current or future use of the Services, or any other MicroBiz service, for any reason at any time. Such termination of the Services will result in the deactivation of your Account or your access to your Account, and if the content is hosted by MicroBiz, the deletion of all data and content in your account.
MicroBiz shall not be liable to you or to any third party for any modification, price change, suspension or discontinuance of the Services.
 Cancellations
You are solely responsible for properly cancelling your account. You can cancel your account by submitting a request via email to our support or sales department – or by opening a support ticket. A phone request, unless confirmed via email by MicroBiz, is not considered proper notice for cancellation.
If you cancel the Services prior to five (5) days before the end of your current paid up month, your cancellation will take effect immediately and you will not be charged again. If your cancellation notice is within five (5) days of the end of your paid up month, you cancellation will be effective the last day of the following month.
There will be no refunds or credits for partial months of service, upgrade/downgrade refunds, or refunds for months unused with a prepaid annual subscription
We are not liable for any data loss resulting from cancellation.
 Support Restrictions
Unless otherwise noted in the subscription plan, our MicroBiz Cloud Software Subscription plans do not include any training or on-site installation and support services. If you want onsite training or installation and support you will have to enter into a separate agreement with MicroBiz or one of our partners.
MicroBiz will provide active MicroBiz Cloud POS customers with (i) commercially reasonable email support for the Software and Services (depending on the plan) during normal business hours; and (ii) updates and enhancements for the Software and Services, to the extent that MicroBiz generally makes such updates and enhancements available to customers without a separate charge.  MicroBiz Cloud software subscriptions do not include live phone support.
If you open a ticket requesting support, your ticket will be answered in a "best effort" basis, which does not guarantee resolutions.
Full use of the Services are available to you only when internet connectivity is available and when our Services are fully operational. The Services are subject to interruption when the internet congested or inopererable. MicroBiz and any of our vendors do not make any commitments with respect to the availability of the Software or Services.
Ecommerce Interface Subscription
No Ownership or Support of Magento or WooCommerce Platforms
MicroBiz does not own or license the Magento or WordPress/WooCommerce.
Magento and WordPress are distributed under the Open Software License (OSL 3.0), and is thus certified open source software subject to the limitations and restriction of OSL 3.0. Please see http://opensource.org/licenses/osl-3.0.php and Magento or WordPress service terms for terms restrictions on the use of their software.
If you subscribe to an ecommerce interface as part of our Services, we will support our API with the ecommerce platform, but we do not provide support for the ecommerce platform (including hosting and set-up issues, ecommerce bugs, ecommerce features and functions, performance issues, etc.) and other 3rd party applications nor are we obligated to resolve any conflicts with any plug-ins or third party services integrated with your ecommerce site without additional compensation.
Plug-In Installation Requirements
In order to install and troubleshoot the performance of our MicroBiz-Ecommerce interface, we may require access to the C Panel of your ecommerce site.
If you refuse to provide this access, you may be subject to additional fees or we may refuse to allow you to continue as a customer.
Support of Ecommerce Interface
Technical support is only provided to paying account holders.
MicroBiz will provide active ecommerce interface subscription customers with (i) commercially reasonable support for the connection and set up of the interface with our POS Software and Services (depending on the plan) and your ecommerce site during normal business hours; and (ii) updates and enhancements for the Software and Services, to the extent that MicroBiz generally makes such updates and enhancements available to customers without a separate charge. 
If you open a ticket requesting support, your ticket will be answered in a "best effort" basis, which does not guarantee resolutions.
We only host MicroBiz POS and associated applications. We do not provide general web hosting services for third party Ecommerce sites and applications unrelated to our Services.
MicroBiz for Windows Software License
Grant of License and Reservation of Ownership
Through your purchase of a MicroBiz for Windows license, we grant you a personal, non-exclusive, non-transferable license to use the Software and related materials (user documentation, training documentation and confidential activation code) at your site pursuant to the terms of this Agreement.
We retain title and exclusive ownership of any and all copies of our Software and related materials licensed hereby.  No title to or ownership of any of the software is transferred to you.
You agree to use your best efforts to protect the Software and related materials from unauthorized use, reproduction, distribution or publication.
Portions of our software may be the proprietary property of third parties that was licensed for use by MicroBiz, including our right to sublicense such software to you.  You acknowledge that the sublicense for the use of such third party software is subject to the terms and conditions of the third party license agreement, which we can supply to you upon written request.   Your obligations with respect to software licensed from a third party shall extend to any future modifications or updates which incorporate such third party software.
License Fee
In consideration for us granting to you a license of the Software and related materials, you agree to pay us the agreed upon amount or invoiced license fee upon our delivery of the Software to you.
Software licenses must be paid for in full prior to delivery of the license key.
You are responsible for all sales, excise and other taxes from this transaction.
ALL SOFTWARE LICENSE SALES ARE FINAL AFTER DELIVERY, WITHOUT RETURN RIGHTS.
Copyrights
The Software and related materials are owned by us and are protected by U.S. copyright laws and applicable international treaties and/or conventions.  Without limiting the prohibition on assignment contained herein, you acknowledge that your rights to use the Software and related materials are personal to you.
You agree not to permit the use of the Software and related materials by any unauthorized persons and to use your best efforts to prevent the exportation of the Software and related materials or any portion thereof into any country which does not have copyright laws that will protect our Copyrights.
Permitted Uses of the Software and Related Materials
You agree to conform your use of the Software to the particular Software configuration and number of users licensed to you, including any Modifications created or approved by us.
You cannot copy any portion of the software, except incidentally as part of your data back-up process.
You agree that only we have the right to alter, maintain, enhance or otherwise modify the software.
You agree that you will not: (a) sell, rent, lease, sublease, license, sublicense, lend, time-share, transfer, assign or provide the use of or access to the Software and Related Materials, or any portion thereof, to unlicensed persons; (b) assign, charge or otherwise encumber either the Software and Related Materials or its rights under this Agreement; (c) reverse engineer, decompile or disassemble the Software; (d) alter, modify or create any derivative works of the Software and Related Materials or any portion thereof; (e) make additional copies of the Software and Related Materials or any portion thereof except as permitted elsewhere in this Agreement; or (f) obscure or remove any copyright or trademark notices.
If you fail to comply with these license terms and conditions, we reserve the right to terminate your software license and require you to return the software and all back-up copies.
License Term
The license granted through this purchase transaction is a perpetual license for MicroBiz for Windows software.
This Agreement will terminate automatically without notice if you fail to comply with any provision of this Agreement. If this Agreement terminates, you will promptly return to us the Software and Related Materials together with any whole or partial copies, codes, modifications and merged portions in any form.
We both agree that all provisions set out in this Agreement for the protection of Licensor and its copyrights shall remain in force notwithstanding termination of this Agreement.
Rights to Software Updates and Support
The license does not include access or rights to future software updates, patches, enhancements or bug fixes.  Software updates are available only to customers on an active support contract with us, which can be purchased separately.  Nothing herein requires us to develop any future updates, improvements or enhancements.
We will provide phone support services for no charge on any new software licenses for a period of up to 30 days from the purchase date.   The free support term applies to the initial purchase only.   After the expiration of this period, you must purchase a support agreement in order to receive phone support and software updates.  Any subsequent purchases for additional users or store locations do not receive additional free periods of support.
Limited Software Warranty
We warrant that the Software, without Modifications, will substantially conform to the Related Materials for a period of ninety (90) days from the date of receipt by you. We further warrants that the media upon which the Software is provided and the Related Materials will be free from material defects in materials and workmanship under normal use and service for a period of thirty (30) days from the date of receipt by you.
During the warranty period, our entire liability and your exclusive remedy shall, at our option, be one of the following: (i) we may attempt to correct or work around Errors; (ii) we may replace the Software and Related Materials; (iii) we may refund you the license fees previously paid to us upon return to us of the Software and Related Materials.
MICROBIZ SUPPORT AGREEMENTS
Requirements
You must have a valid license to MicroBiz for Windows software in order to purchase a support plan.  See MicroBiz for Windows Software License for terms and conditions of your software license.
Payment Terms and Renewals
ALL SOFTWARE SUPPORT AND MAINTENANCE SALES ARE FINAL AFTER DELIVERY, WITHOUT RETURN RIGHTS.
Our support plans charges are payable in advance on the first of the subsequent monthly, quarterly or annual term.  Terms of payment are net receipt, so your account becomes delinquent if not paid during the calendar month for which payment is due.
Delinquent payments will be subject to a charge in the amount of 1 1/2% per month of the outstanding balance.  In the event that you are delinquent on your obligation, you agree to pay all costs of collection, including attorney's fees and court costs.  In addition, we reserve the right to place your account on support hold and refuse to provide you support and software upgrades until your account is current, even if your support call is for an emergency.  If your delinquency is more than sixty (6o) days, we may terminate the Agreement without further notice.  Any reinstatement of services, if any, may be subject to reinstatement fees and/or security deposits.
The Term of your support agreement will end on the 1, 3 or 12 month anniversary of the first day of a full calendar month following the date executed, depending on the plan selected.  So, if an annual support agreement was executed on December 15th, the Term would end December 31st of the following year.  The Term may not be terminated prior to expiration. So, if you elect to discontinue the use of our support for any reason prior to the end of the Term, you will be responsible for the payments through the end of the Term.
All new support contracts will be subject to a 12 month minimum initial term.
Unless (i) specified in writing at the point of purchase, or (ii) you notify us at least fifteen (15) days prior to the expiration of your then-current term, you agree to automatic renewals of this Agreement thereafter.
Termination
Once your Term has been completed, you may terminate or not renew your support contract at any time by providing written notice at least fifteen (15) days prior to the expiration of your then-current term. You agree to pay all charges for service through the later of (1) the end of your current term, or (2) 15 days after your date of termination.  So, if you prepaid for quarterly or annual support, you will not be entitled to a refund.  Should you wish to resume service after any suspension or termination, we will require you to prepay for a new annual support contract. This fee is in addition to all past due charges and other outstanding fees.
We reserve the right to terminate your support contract, without prior notice, for any reason, including: (1) any physical or verbal abuse of a MicroBiz employee, (2) an unauthorized transfer or sale of a MicroBiz software license to another party without our written approval, or (3) relocation of your business to a location outside our service area.  If we terminate your agreement, we will refund the excess of any prepaid service and support fee on a pro rata basis.
Scope of Support Services
Each Support Plan covers and is limited to one valid MicroBiz Software License.  The Support Plan covers any additional users linked to the Software License.  However, a Support Plan does not cover multiple Software Licenses.
The Support Plan includes: (i) free software updates downloadable from the web; (ii) unlimited number of phone calls to technical support (subject to Service Hours and Excluded Work as defined below); (iii) access to website support portal resources and discussion groups; (iv) periodic newsletters with company announcements and helpful tips; (v) technical support on supported devices (please see the technical support section of our web at www.microbiz.com for a list of supported devices and minimum system specifications).
Any work which in our reasonable judgment falls outside the terms of the Support Plan ("Excluded Work") will be billed at the then-current standard hourly Services rate billed in minimum 15 minute increments. Excluded work includes, among other things, installation or service calls directly resulting from (i) use of non-supported computers and peripherals (ii) general training for employees on the software (iii) use of hardware and peripherals that do not meet our minimum specifications, (iii), misuse, improper use, negligence or unauthorized alteration of the system or software, (iv) issues arising from network infrastructure or administration outside the scope of MicroBiz system needs (v) export, import or clean-up of data files (such as product or customer records).  Services for some Excluded Work, such as training and installation services, can be purchased from us separately.
Our customer service hours are posted on our website.  Access to telephone support is based on the terms of your specific support plan.  We reserve the right to make changes in our support hours from time to time.
Remote Installation Services. If you request remote installation, data migration or conversion services that take more time than a general support call, we may require you to schedule these services in advance at a mutually agreeable time.  Delivery and service dates and times shall be approximate.  We will not be liable for any delay in delivery or installation or other damages caused by such delays or conditions beyond our control, including delays caused by your failure to fulfill any pre-installation obligations.  You are responsible for providing electrical, network, cabling and computer resources consistent with industry standards and our recommended specifications prior to installation.
Disclaimers and Limitations on Liability
Disclaimers
EXCEPT AS OTHERWISE EXPRESSLY PROVIDED IN THIS AGREEMENT, (A) THE SOFTWARE AND SERVICES ARE PROVIDED "AS-IS" AND, TO THE MAXIMUM EXTENT PERMITTED BY APPLICABLE LAW, MICROBIZ AND ITS DIRECTORS, OFFICERS, LICENSORS, SUBCONTRACTORS AND AGENTS ("MICROBIZ PARTIES") DISCLAIM ALL WARRANTIES OF ANY KIND, EXPRESS OR IMPLIED, REGARDING THE SOFTWARE AND SERVICES OR OTHERWISE RELATING TO THIS AGREEMENT, INCLUDING WARRANTIES OF FITNESS FOR A PARTICULAR PURPOSE, MERCHANTABILITY, NON-INFRINGEMENT AND ACCURACY; (B) NEITHER MICROBIZ NOR ANY MICROBIZ PARTY WARRANTS THAT THE SOFTWARE AND SERVICES ARE OR WILL BE ACCURATE, COMPLETE, UNINTERRUPTED, WITHOUT ERROR, OR FREE OF VIRUSES, WORMS, OTHER HARMFUL COMPONENTS, OR OTHER PROGRAM LIMITATIONS; (C) CUSTOMER ASSUMES THE ENTIRE COST OF ALL NECESSARY SERVICING, REPAIR, OR CORRECTION OF PROBLEMS CAUSED BY VIRUSES OR OTHER HARMFUL COMPONENTS, UNLESS SUCH ERRORS OR VIRUSES ARE THE DIRECT RESULT OF MICROBIZ'S GROSS NEGLIGENCE OR WILLFUL MISCONDUCT; (D) EACH OF MICROBIZ AND THE MICROBIZ PARTIES DISCLAIM AND MAKE NO WARRANTIES OR REPRESENTATIONS AS TO THE ACCURACY, QUALITY, RELIABILITY, SUITABILITY, COMPLETENESS, TRUTHFULNESS, USEFULNESS, OR EFFECTIVENESS OF THE REPORTS, DATA, SCORES, RESULTS OR OTHER INFORMATION OBTAINED, GENERATED OR OTHERWISE RECEIVED BY CUSTOMER FROM ACCESSING AND/OR USING THE SOFTWARE AND/OR SERVICES OR OTHERWISE RESULTING FROM THIS AGREEMENT, AND (E) USE OF THE SOFTWARE, SERVICES AND REPORTS IS ENTIRELY AT CUSTOMER'S OWN RISK AND MICROBIZ AND EACH OF MICROBIZ PARTIES SHALL HAVE NO LIABILITY OR RESPONSIBILITY THEREFOR.
NO PROMISE, REPRESENTATION OR STATEMENT WHICH IS NOT EXPRESSLY CONTAINED IN THIS AGREEMENT, OR EXPRESSLY INCORPORATED HEREIN BY THIS REFERENCE, SHALL BE BINDING UPON US, NOR SHALL SUCH PROMISE, STATEMENT, OR REPRESENTATION BE THE BASIS FOR ANY ACTION AT LAW OR IN EQUITY.
Limitations on Liability
THE TOTAL LIABILITY OF MICROBIZ AND THE MICROBIZ PARTIES IN THE AGGREGATE TO CUSTOMER OR ANY THIRD PARTY ARISING OUT OF OR IN CONNECTION WITH THIS AGREEMENT, THE SOFTWARE AND SERVICES WILL BE LIMITED TO THE PAYMENTS RECEIVED FROM CUSTOMER UNDER THIS AGREEMENT. MICROBIZ AND THE MICROBIZ PARTIES SHALL NOT BE LIABLE FOR INDIRECT, SPECIAL, INCIDENTAL, CONSEQUENTIAL OR PUNITIVE DAMAGES OF ANY TYPE ARISING OUT OF OR IN CONNECTION WITH THIS AGREEMENT, THE SOFTWARE AND/OR SERVICES, WHETHER OR NOT MICROBIZ AND ITS LICENSORS HAVE BEEN ADVISED OF THE POSSIBILITY OF SUCH DAMAGES AND WHETHER BASED UPON BREACH OF CONTRACT OR TORT (INCLUDING NEGLIGENCE).
MICROBIZ AND THE MICROBIZ PARTIES SHALL HAVE NO LIABILITY FOR ANY DAMAGES RESULTING FROM ALTERATION, DESTRUCTION OR LOSS OF ANY DATA OR INFORMATION INPUT, GENERATED OR OBTAINED FROM ACCESS AND/OR USE OF THE SOFTWARE AND SERVICES, INCLUDING ANY REPORTS OR NUMERIC RESULTS, OR TO COMPUTER HARDWARE USING THE SOFTWARE AND SERVICES WHETHER OR NOT MICROBIZ AND THE MICROBIZ PARTIES HAVE BEEN ADVISED OF THE POSSIBILITY OF SUCH DAMAGES.
THE LIMITATIONS OF DAMAGES AND LIABILITIES SET FORTH IN THIS AGREEMENT ARE FUNDAMENTAL ELEMENTS OF THE BASIS OF THE BARGAIN BETWEEN MICROBIZ AND CUSTOMER, AND THE PRICING FOR THE LICENSE REFLECTS SUCH LIMITATIONS. BECAUSE SOME STATES OR JURISDICTIONS DO NOT ALLOW THE EXCLUSION OR LIMITATION OF LIABILITY FOR DAMAGES (SUCH AS CONSEQUENTIAL OR INCIDENTAL DAMAGES), OR THE EXCLUSION OF IMPLIED WARRANTIES AND LIMITATIONS ON HOW LONG AN IMPLIED WARRANTY MAY LAST, THE ABOVE LIMITATIONS MAY NOT APPLY TO YOU.
In the event of any loss or damage to your data, reports or results, your sole and exclusive remedy will be for MicroBiz to use commercially reasonable efforts to replace or restore the lost or damaged data from the latest backup, if available, of such data, reports or results which we maintain as part of our standard archival procedures.
General Conditions
Your use of the Services is at your sole risk. The service is provided on an "as is" and "as available" basis.
You acknowledges that any breach by it of any of the terms of this Agreement is likely to result in irreparable harm or damage to us and that, in the event of such breach, in addition to any and all remedies at law, we shall have the right to obtain an injunction, specific performance or other equitable relief to prevent the continuous violation of the terms of this Agreement.
You agree that the Administrative Contact for any subscription Order is the "owner" of any data in the Software application instance managed by you and that MicroBiz has no ability to provide access to or copies of data in the application instance to parties other than the Administrative Contact.
You must not modify, adapt or hack the Services or modify another website so as to falsely imply that it is associated with the Services, MicroBiz, or any other MicroBiz service.
You agree to preserve the confidential nature of our intellectual property and trade secrets by retaining and using the Software and Services solely for your own internal use and agree not to reproduce, duplicate, copy, sell, resell or exploit any portion of the Services, use of the Services, or access to the Services without the express written permission by MicroBiz.
Verbal, physical, written or other abuse (including threats of abuse or retribution) of any MicroBiz customer, employee, member, or officer will result in immediate account termination.
You understand that the technical processing and transmission of the Services, including your content, may be transferred unencrypted and involve (a) transmissions over various networks including the public internet; and (b) changes to meet the technical requirements of connecting networks or devices.
We retain the right to subcontract without your consent the Services contracted for in this Agreement to third parties; however, no subcontract will relieve MicroBiz of its obligations under the Agreement.
The failure of MicroBiz to exercise or enforce any right or provision of the Terms of Services shall not constitute a waiver of such right or provision. The Terms of Services constitutes the entire agreement between you and MicroBiz and govern your use of the Services, superseding any prior agreements between you and MicroBiz (including, but not limited to, any prior versions of the Terms of Services).
You agree that this agreement does not require us to collect and retain an original non-electronic signature or non-electronic records, to the extent not prohibited under law.
You may not transfer or assign any rights hereunder to another party without our written consent, except to any corporation controlled by or under common control with you, or in connection with the acquisition of, or the sale of substantially all of, the assets of your business as long as the acquirer agrees to assume the terms of this Agreement in its entirety.
Force Majeure. MicroBiz will not be responsible for any failure to perform its obligations hereunder due to causes beyond its reasonable control, including, acts of God, acts of terrorism, war, riot, embargoes, acts of civil or military authorities, national disasters, strikes and the like.
MicroBiz, both the word and mark, are the trademarks of MicroBiz LLC. You agree not to display or use, in any manner, the MicroBiz trademarks, without MicroBiz's express prior written consent..
Any conflict between the terms of this Agreement and any purchase order or other document in relation to the license granted hereby shall be resolved in favor of the terms of this Agreement.
This Agreement shall be governed by the laws of the State of California, and exclusive jurisdiction for any legal proceeding regarding this Agreement shall be in San Mateo County in the State of California. YOU HEREBY IRREVOCABLY AND EXCLUSIVELY SUBMITS TO THE JURISDICTION OF THE COURTS OF SAN MATEO IN THE STATE OF CALIFORNIA IN ALL MATTERS ARISING UNDER, OR IN CONNECTION WITH, THE SUBJECT MATTER OF THIS AGREEMENT, AND ANY SUIT ARISING FROM THE SUBJECT MATTER OF THIS AGREEMENT, WHETHER BASED IN CONTRACT OR IN TORT, SHALL BE FILED THERE AND NOWHERE ELSE.
Questions about the Terms of Services should be sent to info@microbiz.com.
This Agreement constitutes the sole and entire agreement between the parties, and supersedes any previous agreements, understandings and arrangements between the parties relating to the Software and Related Materials. Any amendments here to are enforceable only if in writing and signed by each of the parties.
If any portion of this Agreement is deemed by any court of competent jurisdiction to be illegal or unenforceable, then the remaining provisions of this Agreement shall remain in full force and effect notwithstanding.
Appendix A.         Definitions
In this Agreement the following words and phrases shall have the following respective meanings, unless the context otherwise requires:
"Confidential Information"means proprietary material or information belonging to Licensor, or to any third party to which Licensor owes a duty to maintain confidentiality, directly or indirectly placed by Licensor, or by third parties to which Licensor is related, into the possession of Licensee which material or information is not generally available to or used by others (except other persons whom Licensor has granted licenses of the Software and Related Materials or part thereof) or the utility or value of which is not generally known or recognized as standard practice, whether or not the underlying details are in the public domain, and includes, without limitation, all business information, computer software and computer technology, whether patentable or not, which is acquired by or on behalf of Licensee from time to time and which, owing to the relationship between Licensor and Licensee, may become known to Licensee.
"Copyrights"shall refer to those copyrights or copyright registrations for the Software or the Software and Related Materials and shall include future copyrights belonging to Licensor or any third party related to Licensor for improvements and modifications thereof and applications by Licensor for registration of copyrights for improvements and modifications thereof;
"Enhancements"means changes and/or improvements to the Software, whether arising out of the particular Software configuration for the specific use of Licensee or otherwise;
"Errors"means, with regard to the Software, incorrect source code or object code or anything not in agreement with published Specifications or requested modifications;
"Know-How"includes all technology, source code, object code, technical information, procedures, processes, trade secrets, methods, practices, techniques, information, logic/flow charts, sketches, drawings, Specifications, application and modification manuals and data relating to the design, manufacture, production, inspection, and testing of the Software, which are from time to time in Licensor's possession;
"Manuals"means the programmer's manuals, the technical manuals and the user manuals and other similar documentation;
"Modifications"means Enhancements and/or correction of Errors, and Modifications shall be deemed to have been accepted by Licensee upon the lapse of thirty (30) days following successful installation of any Modifications unless Licensee notifies Licensor in writing prior to the lapse of such period that the Modifications in question do not conform to Specifications;
"Related Materials"means all of the printed materials, user documentation, training documentation and confidential activation code for the Software supplied by Licensor to Licensee, and includes the Manuals; and
"Software"which includes the Know-How and, unless otherwise hereinafter set out to the contrary, any Modifications, of MicroBiz for Windows (formerly known as MicroBiz Business Controller) and MicroBiz Cloud and includes all actual copies of all or any portion of the computer programs delivered by Licensor to Licensee, inclusive of backups, updates and merged copies either permitted by this Agreement or supplied subsequently by Licensor or any party related to Licensor.