Stay Safe and Save Money with Integrated Payment Processing
With semi-integrated payment processing, you simply swipe a credit card and MicroBiz sends all required data to the credit card processor and receives a non-sensitive confirmation code which is matched and stored with the POS transaction. This improves check-out times, cuts down on key entry errors and save time reconciling your credit card statements to your POS transactions.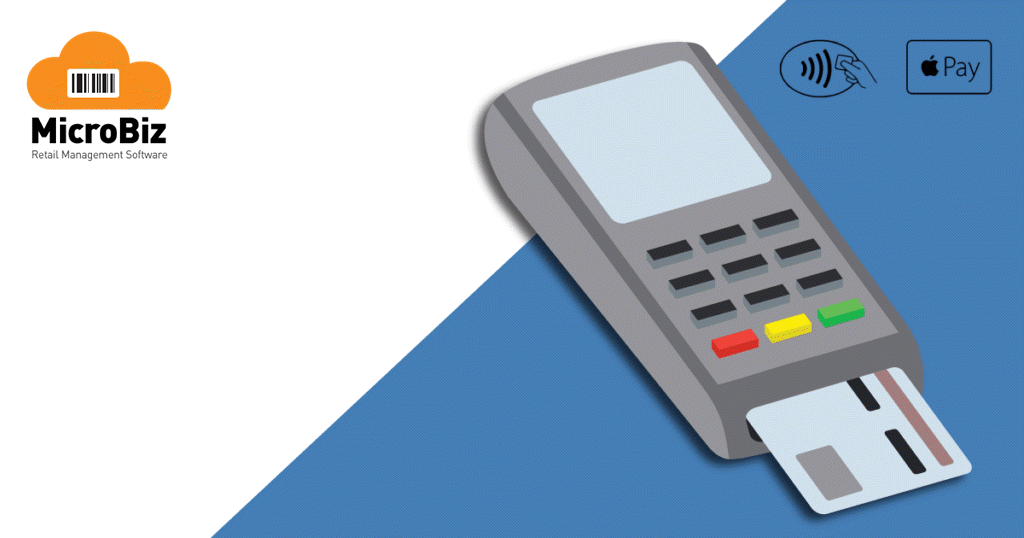 How Integrated Payments Can Improve Your Operations
Reduce Data Entry Errors
Electronically transfers register transaction totals from MicroBiz to a semi-integrated payment terminal – eliminating data entry errors.
Lower Fraud Exposure
Customers swipe, dip or wave payment cards directly with semi-integrated payment terminal.  Employees do not handle customer cards
Variety of Payment Terminals
Depending on the processor used, you will have the ability to use a variety of terminals from small mobile terminals to large-screen terminals with keypads
Speed-Up Check Out Process
Eliminates the time employees spend manually entering payment amount and authorization data from one system to another
Capture Signatures Electronically
Ability for your payment processor to capture and store electronic signatures made in their terminal (depending on your payment processor)
Multiple Connection Methods
Some devices may allow TCP/IP (wired or WiFi), Serial, USB or Bluetooth connections between the device and the POS system
Simplify Reconciliations
MicroBiz captures and stores authorization data in the transaction record – making it easy to reconcile POS transactions to your processor's merchant statements
Reduce Exposure to PCI Breaches
Our payment partners are QIR Certified Processors, so you can be sure that all exchanges of payment data are secure and PCI and EMV compliant
Dial Backup
If supported by the device, dial backup is usually automatic if the IP connection fails
Value Add Integrated Payment Features with MicroBiz
Credit Card Surcharge/Cash Discount
MicroBiz allows you to save money by passing on merchant fees for credit card transactions to your customers.  This feature is supported when integrating MicroBiz with one of our payment processing partners.  The Credit Card Surcharge features adds an additional fee to a customer's register payment transaction when a credit card is used for payment which is equal in value to your merchant fees.  The charge will be excluded from all other payment types (cash, check, debit, etc.).  Note: This feature is expected to be made available in Q2 2023.
Card on File/Tokenization
MicroBiz Cloud supports 'Card on File' transactions when integrated with one of its payment processing partners.  Card on file payments method allows retailers to charge a customer's card that is securly stored behind the firewall of the customer's payment processor. This allows you to charge the customer's credit card without the customer being present in your store – and without you keping the card stored on premise (which may violate PCI requirements). So long as you've recieved explicit permission from the customer, you can automatically charge the customer's card on file.  Some of the benefits of card on file payments include faster check outs as customers don't have to enter their information every time, and the abilty to charge a card on file for credit account payments.  Note: This feature is expected to be made available in Q2 2023.
Tipping at the Register
Tipping at the register is supported by MicroBiz Cloud when integrated with one of our payment processing partners.   Your customers can enter a tip amount using the the touchscreen on the payment terminal.  The transaction amount is adjusted and the amount including the tip is printed on the receipt.  For more detail on semi-integrated processing options available on MicroBiz Cloud, click here.  Note: This feature is expected to be made available in Q2 2023.
Contactless Card and Mobile Wallet Payments
MicroBiz Cloud supports contactless near field communications (NFC) payments through its supported EMV payment processors and terminals. This means that your customers will be able to wave their mobile smart phone above an EMV terminal in your store to pay for things – with the payment treated in MicroBiz like any other card transaction. Supported NFC payment methods include Apple Pay, Android Pay and Samsung Pay.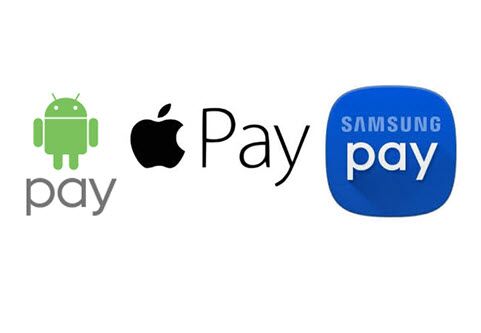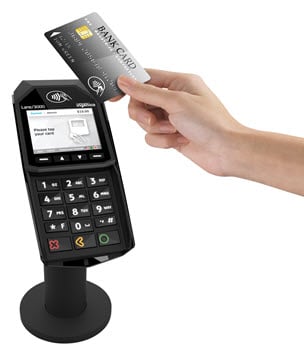 Support of  EMV Chip Smart Cards
MicroBiz Cloud supports point-to-point encrypted semi-integrated EMV card processing. This keeps you out of scope of the PCI requirements as your POS system never touches or stores sensitive card data. EMV compliant payments are possible only through our supported card processor partners and the credit card terminals certified with these processors.  For more detail on semi-integrated processing options available on MicroBiz Cloud, click here
PCI/PA-DSS Compliant
Our payment processor partners are all listed on the Security Standards Council's list of PA-DSS validated products. So, using semi-integrated payments with MicroBiz Cloud results in no local storage of cardholder data at the merchant level. This protects you against compliance liability associated with potential data breaches.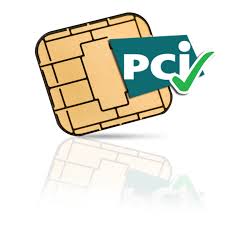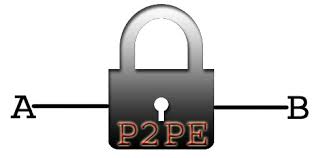 Point-to-Point Card Data Encryption
Our processing partners use secure credit card readers which encrypt sensitive card information when the card is swiped or inserted into the credit card terminal. This is also known as 'point-to-point encryption.' This encrypted data is transmitted directly to the processor by the terminal, so your MicroBiz POS system never touches or retains sensitive unencrypted card data. You are kept out of PCI scope and are not exposed to the risks of retaining card data on your POS system.
Q. Am I required to use MicroBiz's payment processing service?
A. MicroBiz is not owned by a payment processor, so you have options.  To secure the benefits of integrated processing, you have the ability to use any one of the processing partners listed on our website.  And you can also use MicroBiz on a stand alone basis.
Q. Do I need to purchase payment terminals from MicroBiz?
A. No, for integrated payments, you would need to purchase credit card terminals and negotiate rates directly with our payment processing partners.
Q. Will MicroBiz integrate with my current payment processor?
A. We support integrations only with the payment processing partners listed on our website.   If your current processor is not listed as a partner of MicroBiz, integrated payments are not supported.
Q. Will my current credit card terminal work with MicroBiz Cloud?
A. To have PCI compliant integrated payments, terminals need to be encrypted by your payment processor (as data is enrypted at the terminal and deencrypted by the process behind its firewall).  For integrated payments with MicroBiz your terminals will need to be purchased from and encrypted by one of our payment partners.  If you already have a terminal purchased from one of our partners, please discuss payment terminal options directly with your payment processing partner.
Try MicroBiz for Free!
Want to test MicroBiz out for yourself?  Sign up for a free 21 day trial of MicroBiz including all its features. No credit card required.
Submit a Question or Request
Have a question about MicroBiz software or a request for our sales team?  Submit a request directly to MicroBiz using a web form.
or call us at (702) 749-5353 option 2
Schedule One-on-One Online Demo
Want to see how MicroBiz handles  workflows or business needs of your store?  Schedule a free one-on-one demo with our of our technical sales reps.