Save Time by Directly Connecting MicroBiz POS to QuickBooks Online 
With many retailers looking for a replacement for QuickBooks POS, MicroBiz is a great QuickBooks Point of Sale alternative.  MicroBiz has a direct API integration with QuickBooks Online, the #1 cloud-based financial accounting software for small businesses, to automate your financial reporting. Setting up your MicroBiz-QuickBooks POS sync is quick and easy and only takes a few minutes.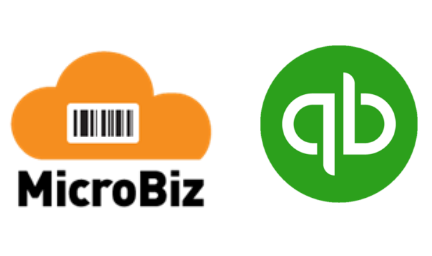 Financial information from your MicroBiz Cloud POS system can be sent seamlessly to QuickBooks Online with a press of a button, creating an alternative to QuickBooks POS. No more downloading and uploading of files, faxing or emailing spreadsheets or manually reconciling financial data between your retail system and accounting software.  All your register batch data is seamlessly published to QBO quickly and accurately.  MicroBiz is a top QuickBooks POS alternative.
Publish Your Store Financials to QuickBooks in Three Easy Steps
Step One: Use Our Set Up Wizard to Map Register Actvities to QuickBooks
Connecting MicroBiz and QuickBooks is very easy and just takes a couple of minutes to set-up. First, sign into both accounts and authorize the two applications to connect and share data online. Next, use the set-up wizard in MicroBiz to map your the financial activities in MicroBiz to the appropriate GL account in QuickBooks.  Synced activities include:
– Sale and Sales by category
– COGS and COGS by category
– Customer order deposits balance
– Store credit balance
– Gift card balance
– Sales tax payable
– Customer credit account balance
– Changes in inventory value
– Cash, check and card payments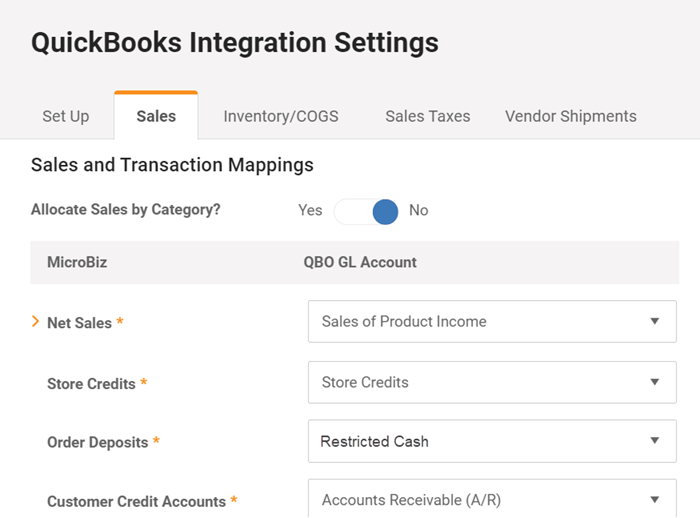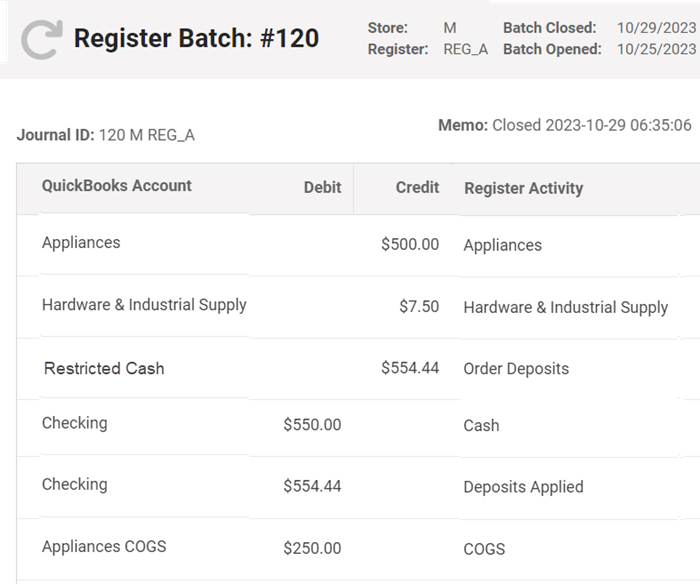 Step Two: Review and Approve Batch Adjustments Before Sending
After closing a register batch, pressing the green 'Post" to QuickBooks button from the Register Batch dashboard will generate a summary of your register batch and the corresponding adjustments that will be made to the GL accounts in QuickBooks.  This allows you to review the financial activity in your MicroBiz POS system before the GL accounts in QuickBooks Online are adjusted.
Batches previously posted to QuickBooks can also be review from the Register Batch dashboard.
Step Three: Publish Financials QuickBooks with One Touch
Once you have reviewed the batch summary, just press the 'Publish' button and MicroBiz will instantly send the financial information to QuickBooks through a direct connection – where its automatically recorded by QuickBooks in the appropriate GL accounts.
What Happens in QuickBooks Online?
MicroBiz Automatically Creates Journal Entry in QuickBooks with the Register Batch Data
Using the account mappings set up in MicroBiz, a journal entry record will be automatically created in QuickBooks Online with all the relevant finiancial data from the published register batch.  Sales taxes will be published to QuickBooks Online as a sales receipt, allowing you to manage the payment of sales taxes in QuickBooks.  The journal entry created will reference the register batch in MicroBiz, providing the ability to easily cross reference the register batch in MicroBiz to the journal entry in QuickBooks.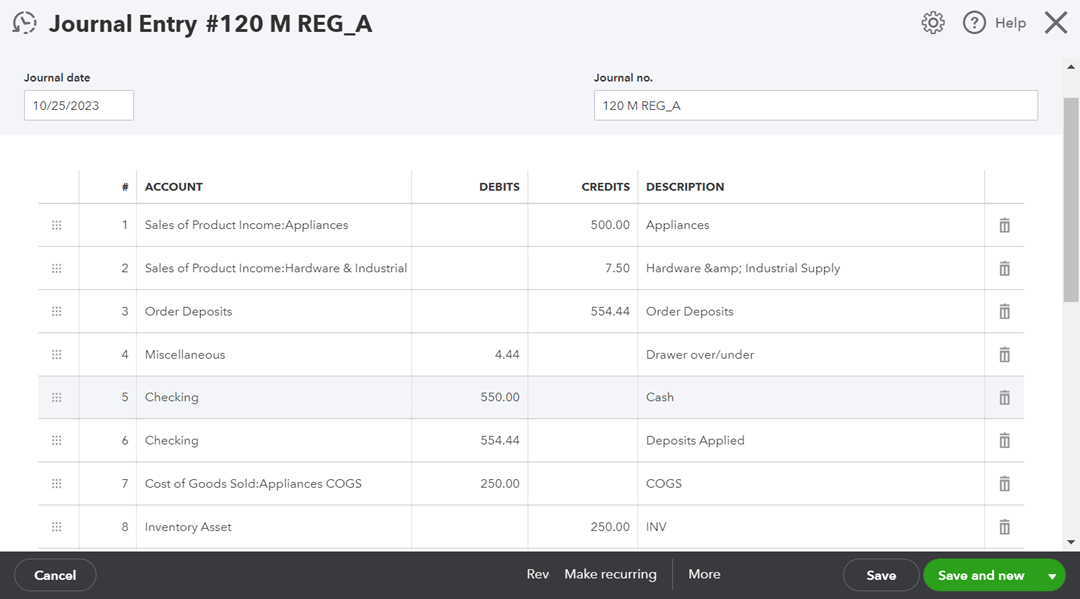 Creates Sales Receipt in QuickBooks and sends Sales Taxes Due to the QuickBooks Sales Tax Center
As part of the sync, MicroBiz creates a Sales Receipt in your QBO financials.  This creates a sales tax liability in QuickBooks Onlne on the sales in the MicroBiz register batch.  QuickBooks then aggregates the sales tax liabilities on the register batches, allowing you to use the Sales Tax Center in QuickBooks Online to manage the filing and payment of sales taxes over the selected liability period (day, week, month).  No more manually entering sales taxes in your financial accounting system.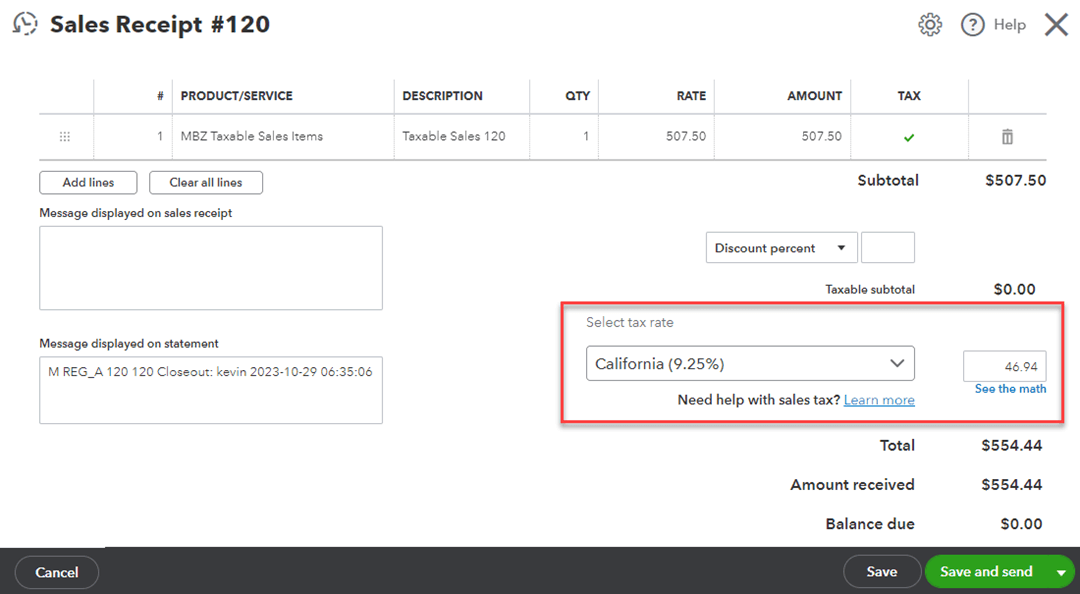 What Else Can the MicroBiz-QuickBooks Online Sync Do?
Sync Vendor Shipments to QuickBooks Online
When receiving goods from a vendor to add to inventory, you can sync the vendor shipment received in MicroBiz to QuickBooks as a vendor bill payable.  This does three things in QuickBooks:
1) Creates a Vendor Bill Payable for Total Amount of Shipment
2) Expenses any Shipping and Misc costs on the Shipment
3) Adjusts Inventory Value by the value of goods on the Shipment
This allows you to keep track of and make payments amounts due to Vendors from your QuickBooks POS accounting application on from on receipt of inventory in MicroBiz.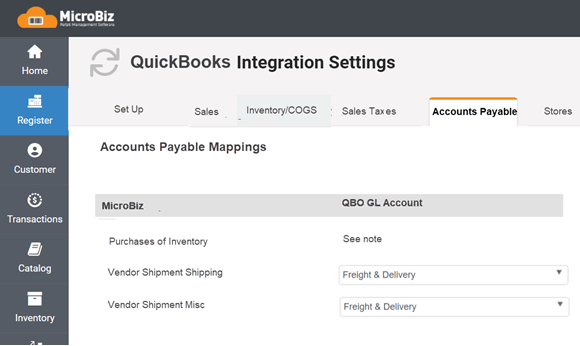 Benefits of QuickBooks Online Sync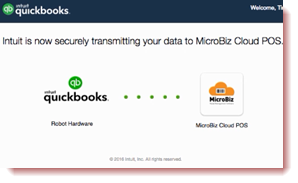 Automate Your Financial Reporting Process
MicroBiz publishes data to QuickBooks quickly and accurately. The direct transfer process creates an audit trail and eliminates errors caused by copying data incorrectly from one system to another.  Your integrated QuickBooks POS system makes auditing work easy.
Sync Category Level Sales and COGS Data
MicroBiz includes a mapping engine that provides additional flexibility to link your store data to your GL accounts in QuickBooks. You can map and sync a variety of sales accounts (sales and cost of goods sold by category, cash in/out), inventory, customer liabilities (order deposits, store credits, gift cards), payment methods (cash, check, credit card, etc.) and sales taxes (by location and jurisdiction) using this advanced mapping wizard.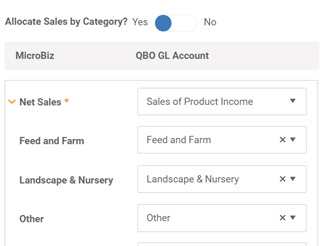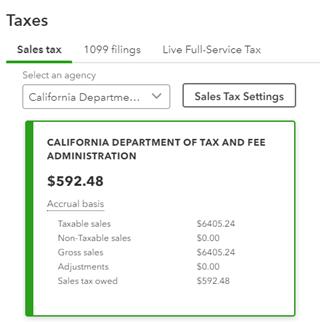 Track and Pay Sales Taxes Directly from QuickBooks
When you publish financial data to QuickBooks, the sales tax data appears in the QuickBooks Sales Tax Center. This allows you to track and pay sales taxes directly from QuickBooks Online.
Sync Financial Data Across Multiple Store Locations
The MicroBiz POS – QuickBooks online integration supports multiple retail locations. You can set up different tax rates for different stores and tag financial data by store location in QuickBooks, allowing you to better track financial performance and pay taxes by store. MicroBiz also supports multiple registers in each store.
Great QuickBooks POS Alternative
Following Intuit's announcement that it was discontinuing its QuickBooks Point of Sale software, many retailers and resellers were forced to find an alternative to QuickBooks POS software.  With its sync to QuickBooks Online, MicroBiz offers a great QuickBooks POS alternative.  If you are looking for a QuickBooks POS replacement for your store or a client's retail business, please give us a call.  We have all the features for retailers seeking to switch from QuickBooks POS to a new cloud-based POS system.
Sign up for a free trial store. No credit card required.
Submit a question or request using a web form.
Schedule a one-on-one online demo with a sales rep.
Or call our sales department at 702 749-5353 option 2