MicroBiz – Meeting the Needs of Retailers for 25+ Years
MicroBiz has been helping independent retailers manage their operations for over 25 years. Founded in 1989 in New York, MicroBiz was one of the first retail management software developers that focused on the unique needs of specific retail verticals.  In 2013, MicroBiz was spun out of CAM Commerce as a separate company to focus on developing MicroBiz Cloud, an easy-to-use cloud POS application that enables retailers run their operations more efficiently. At MicroBiz, we achieve the most joy by helping retailers eliminate the mundane and repetitive tasks can consume a retailer's day. 
As a distributed company, we have team members working in locations throughout the U.S. and a few international locations too. This enables us to hire the best people regardless of location an allows employees to work in a location that they love  – their home in their current hometown.
The team is lead by Kevin Kogler and Tim Robidoux, who have a combined 40 years of experience in the retail management software market.  Our team is continually expanding to meet customer demand for our cloud-based retail automation software.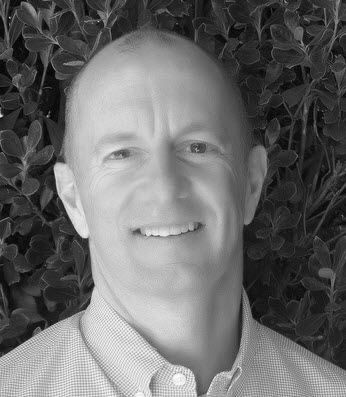 Kevin Kogler
President and Co-Founder
Kevin started in the retail world at the early age of 16 at a Orange Julius store at the local mall.  Through college, Kevin worked for Miller Brewery setting up merchandising at bars, grocery stores and liquor stores.  Following a stint in public accounting and investment banking, Kevin was a principal in a partnership investing and running software businesses including Opus Pharmacy Systems, a developer of software to manage retail pharmacies, and CAM Commerce Solutions, where he was President until engineering the sale of CAM and spin-out of MicroBiz.
Kevin is married with three children. He grew up in Wisconsin (go Badgers!) and now lives in the Bay Area. When not working and lugging his two daughters around to ski races and soccer games, Kevin is a wannabe endurance athlete and an avid skier.
Kevin graduated from University of Wisconsin and earned an MBA with honors from the University of Chicago Graduate School of Business. Kevin is on the Board of Trustees of Shelton Capital Management, a San Francisco-based mutual fund company, a member of the National Ski Patrol and active with the Retail Solutions Provider Association (RSPA).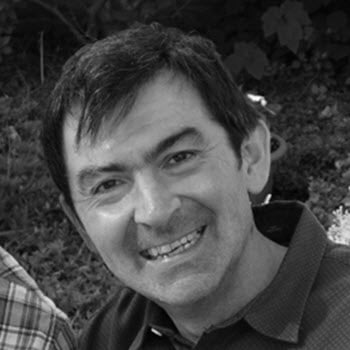 Tim Robidoux
Head of Development and Co-Founder
Tim started selling shoes while in college studying jazz and classical music composition. He managed a Bachelor of Music in Composition from Berklee College of Music and had spent a couple years at Boston University working on his Masters when the invisible hand of Adam Smith and a growing pile of student loans encouraged him to take his retail career more seriously.
Tim worked as a store manager, buyer and merchandise manager before doing such a good job helping implement a new chain-wide POS system that the vendor made him an offer that he could not refuse.  That vendor subsequently became CAM Commerce.  Tim spent over 22 years at CAM Commerce as a Trainer, Support Manager, Product Manager, Programmer and Development Manager, most recently overseeing Development, Product Management and QA.
Asking Tim what he is thinking about will subject the inquirer to seemingly endless discourses on UI clarity, user experience, workflows and actionable BI. In his free time he can be found gardening, cooking, minding the lexical gap and doing something that if sped up would look like running.
In forming MicroBiz, we developed a set of guiding principles to help keep us focused on our common mission. These core values form the guidelines and principles to operate our business and to interact with our customers and partners. They've evolved over time, and reflect our philosophy of continual self-improvement.

Stay on Target
Work with a common shared vision and end goal.  Use this shared vision to determine which projects and requests are consistent with our objectives, and which are not.

No Gotcha's
Be honest and transparent with customers, partners and colleagues. Fully educate customers on our product and allow them to test it out for free without any hidden fees or contracts.

Its More Than Technology
Use technology to make things easier for the customer and not more complex. Technology is only one piece of a well thought out and useful product design.

Ask Questions
Each customer interaction – whether it's a compliment or a complaint – is an opportunity gather information and learn in order to build a better product.

Keep it Simple
Always choose efficiency, reliability, and simplicity over complexity. Do not try to do everything for everybody. Focus on an easy-to-use and efficient product for our target market.

Spread the Joy
Find joy in making our customers work lives more efficient and productive. This in turn allows our customers to spend more time on the things that they enjoy.