Nursery and Garden Store Point of Sale
Plant nurseries, lawn and garden centers and farm supply stores have many similar needs for their POS system. A plant nursery or garden center may sell plants, trees, flowers, sod, gardening supplies and more. Plant nurseries tend to grow at least some portion of their stock, while garden centers often tend to distribute plants produced off-site, or supplied by wholesale plant nurseries. Garden centers and farm supply stores also may sell pets, animals and even fish. Detailed information may need to be stored on each item in the POS system – such as care instructions, notes of interest, or detailed descriptions. Inventory needs to be easily adjusted when plants or tress are lost because conditions were not optimal.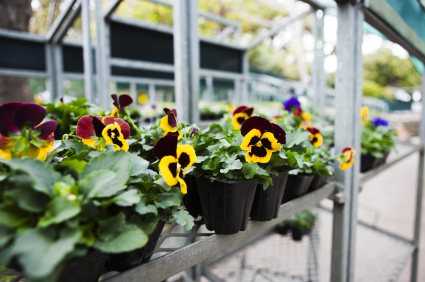 Lawn and Garden Center POS specific features in MicroBiz Cloud include:
Accounts receivable – to manage large customers that pay on account, including customer statements.
Up-sell and suggested items – auto prompting at register triggered by the type of merchandise being purchased – so a customer buying flowers can be told of a sale on related items (such as fertilizer or pesticides).
Quotes and Invoices – with the invoice in progress functionality, you can quote a customer, print the quote, then when the customer comes in to purchase, simply recall the on hold invoice and process the sale.
Kits or bundles – allows for bundling or grouping of merchandise, accessories or other related items to be sold as a package at point of sale (such as gift baskets for avid gardeners).
Loose and bulk pack/case quantity breakdown – receive items by the case and sell individually.
Product images – so clerks can see a picture of the product being rung-up at the register.
Price labels with bar codes – for items that do not come with a UPC (such as plants).
Markdown management – manage group markdowns, quantity pricing, multi-buy items, promotional pricing and bulk discounting
Sell by weight – Product settings allow you to sell items by incremental quanttities. which is helpful hen selling items by weight.
Special orders/back orders – Allows you to track special order items not carried in inventory, from the customer order to receiving, to inventory to the POS transaction.
Group pricing or discounts – based on customer level or group.
User defined product record fields – to track manufacturer, specs and other nursery, lawn care or garden specific item information.
Email marketing – deliver targeted campaigns by querying and downloading customer data for use with popular email marketing applications.
Rugged hardware – MicroBiz also offers retail-hardened hardware from HP that is built to withstand extensive warehouse and outdoor elements such as direct sunlight, dirt, and soil.
Should I Use MicroBiz Cloud or MicroBiz for Windows?
We sell two POS software applications: MicroBiz Cloud and MicroBiz for Windows.  The features listed above are for MicroBiz Cloud, cloud-based multi-location point of sale application offered through monthly or annual subsciptions.
MicroBiz for Windows is a single-store, multi-station retail software application that is installed on PCs and sold via a one-time software license.   Some but not all of the MicroBiz Cloud features listed above are available in MicroBiz for Windows - and MicroBiz for Windows also has some features not available in MicroBiz Cloud. 
To see a comparison of the features of MicroBiz Cloud and MicroBiz for Windows, click on the button below: