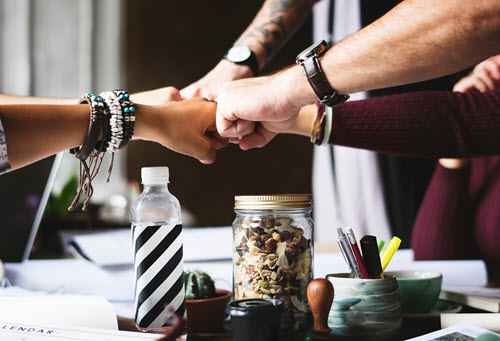 Become a MicroBiz Partner
Earn commissions by referring or reselling MicroBiz products and services to your customers, suppliers and partners.
Reseller Program
Depending on the product, earn a percentage of the upfront sale and/or a cut of recurring revenue while participating in Merchant Services revenue.
For MicroBiz for Windows – Capture a healthy margin when reselling our MicroBiz for Windows software licenses.
For MicroBiz Cloud, earn a nice percentage of monthly software subscription revenue.
You get to keep any revenue from hardware onsite installation and training fees that you sell.
Upfront registration fee includes base training and certification, a demo subscription and a listing in our Partner Directory.
Referral Program
Earn two month's subscription or software support revenue per customer – no strings attached.
Earn two month's subscription revenue or software support revenue per customer.
No minimums, fees or other obligations.
Just provide the email address of the prospect to MicroBiz and we will do the rest.
Which program is the best for me?
The Referral Program is great for just about anyone who wants to recommend a really great Windows-based or cloud-based Point of Sale solution while earning valuable commission without any minimums, costs or obligation.
If your business is providing technology and services to retailers, become a Certified Value Added Reseller to receive basic training and certification on MicroBiz, capture a nice percentage of the upfront sale and ongoing revenue, and get your business featured in our partner directory. Our program is flexible. You can either use MicroBiz's hardware and services offerings, or bring your own solutions.
Why become a MicroBiz partner?
Very easy sale to the customer as MicroBiz Cloud features a modern uncluttered interface coupled with a feature-rich retail management application, a free 21 day demo period, no upfront software cost and low monthly fees.
Opportunity for you to get a piece of multiple revenue streams (software subscriptions, interface fees, POS hardware and services).
Flexible program terms allows you to bring your own onsite installation, hardware and services.
Helps build a base of recurring payments.
Includes a fully integrated POS-ecommerce solution, allowing you to capture revenue from the roll-out of a retailer's eCommerce storefront.