Jewelry Store Point of Sale
Jewelry store POS systems manage income from selling, and sometimes the buying jewelry items. Additional services maybe offered such as cleaning, engraving, or jewelry repair. Because jewelry and diamond stores often deal with customers on a more personal level than most other types of retail environments, it is especially important that good customer profiles and sales history can be easily stored and accessed to provide the best possible customer service.
Jewelry and Watch Store POS specific features in MicroBiz for Windows include:
Customer deposits – accept and track customer deposits.
Layaways – collect deposits while holding the item out of inventory.
Maintenance reminders – send maintenance reminder notices automatically to help generate more recurring services revenue – you can remind a customer that it's time to clean their watch or jewelry.
Multi-dimensional customer records – You can manage multiple jewelry items within a single customer record – so you can separately track multiple watches/jewelry owned by an individual or family, maintain a separate service record for each one of their pieces.
Product images – so clerks can see a picture of the product being rung-up at the register.
Sales commissions – can be calculated for each item based on the sales amount or the gross profit or track commissions by employee to measure productivity.
Serial number/ID tracking – provides a detailed record of each piece of merchandise or part, when it was received, what it cost, which customer purchased it, and when it was sold.
Service department management – allows you to efficiently manage a service department – you can bill by hour or by job, as well as bill for merchandise and materials.
Special orders/back orders – Allows you to track special order items from the customer order to receiving, to inventory to the POS transaction.
Butterfly labels – Print all different sizes and types of labels, including various types of butterfly labels, through integrations with NiceLabel and LabelWorks.
User defined product record fields – to track manufacturer, specs and other jewelry specific item information.
Email marketing – deliver targeted campaigns by querying and downloading customer data for use with popular email marketing applications.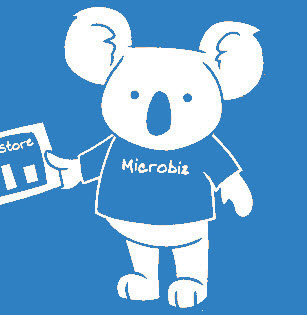 Download Free 30 Day Trial Version of MicroBiz for Windows
See for yourself why thousands of retailers around the world love MicroBiz for Windows