Supplies that Work with MicroBiz Recommended POS Hardware
MicroBiz sells and supports the following supplies and accessories for MicroBiz recommended POS hardware.

Buy Through POS Guys and Receive Lifetime Support on Our Recommended POS Hardware
MicroBiz has partnered with POSGuys, a leading POS value added reseller, to sell and and support popular, value-based POS hardware and supplies that operates seamlessly with MicroBiz POS software.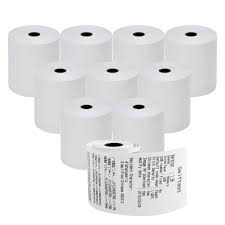 Thermal Receipt Printer Paper - 10 Rolls
10 Pack of Rolls

3.125″ Wide x 220 ft.

Certified to work with MicroBiz recommended thermal receipt printer.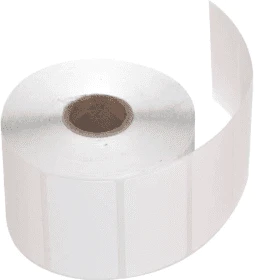 Thermal Price Labels 2.25x1.25
2.25×1.25 Direct Thermal Labels.

2100/roll, 12/box.

Certified to work with standard MicroBiz label printer.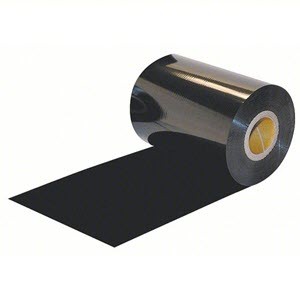 Zebra Label Printer Wax-Resin Ribbon
Zebra Wax-Resin Thermal Transfer Single Ribbon

Black

110mm (4.3″) wide x 74m length

.5″ Core, Single Roll

For use with Zebra ZD421 Printer
Purchase Options
We support very popular value-based POS hardware.  You have several options on how to buy your hardware.
Use Your Existing POS Hardware
MicroBiz is very flexible and can be used with many popular POS hardware models and accessories. If you're currently using another point of sale system, MicroBiz might work with your existing printer, bar code scanner and cash drawer.  Just test it out and give us a call if you have any issues.  MicroBiz works on virtually any PC running a Microsoft Windows 10 or 11 professional operating system – so you should be set with your main computer.
Buy Through Hardware Partner
Remove all uncertainty of what model to purchase by buying your hardware through a POS hardware partner.  You will benefit from this partner's sales support and return policies and post-purchase you will receive plug & play support for printers, bar code scanners and cash drawers from MicroBiz support professionals in case you have issues.  Plus, you will be running your system on the same hardware that we use to develop and test our software.
Buy Your Own Hardware
It you need more hands-on assistance, you can also purchase POS hardware and accessories through one of our certified resellers.  We also publish requirements and supported hardware on our website, so if you have some expertise with setting up hardware you can also purchase your POS hardware yourself.  To see which items are supported by MicroBiz, click here.
Q. Can I use my existing POS hardware?
A. Potentially. We support popular value priced POS hardware from Star and and Zebra. We have designed our software to conform with POS market standards used by these manufacturers as well as other manufacturers in the industry. So, you may find that your existing hardware works. We recommend giving it a try and see if it works.
Q. Can I use MicroBiz with integrated payment processing?
A. We offer EMV compliant integrated payments with MicroBiz  through partnerships with a few leading payment providers.  Integrated payments will allow you to use a customer-facing EMV terminal enabling a customer to pay for a transaction using an EMV terminal without your employee handling the customer's credit card.  Integrated also reduces errors, speeds up the check out process, simplify questions, capture electronic signatures.  To learn more, click here.
Q. Can I buy my POS hardware from MicroBiz?
A.  For most your POS hardware needs, we partnered with a POS hardware partner to sell and support the printers, cash drawers, customer pole displays, handheld inventory computers price labels and bar scanners.  The hardware sold by this partner is popular, value-based POS hardware that is easy to set-up and operates seamlessly with MicroBiz Cloud.
Q. What is the difference between Thermal Transfer and Direct Thermal printers?
A. Direct thermal printing uses chemically treated, heat-sensitive media that blackens when it passes under the thermal printhead, while thermal transfer printing uses a heated ribbon to produce durable, long-lasting images on a wide variety of materials.
Questions on your POS hardware options?
Call MicroBiz sales at (702) 749-5353 (option 2 for sales).