Order Management System for Layaways, Work Orders, Deliveries and Phone Orders
Use the order management system in MicroBiz to manage layaways, phone orders and in store customer orders.  You can collect a deposit and set whether the order will be fulfilled via store pick-up, shipment or delivery.
Ways the customer order management system included in MicroBiz can improve your business
Sell items not in stock via special orders
Manage sales of out-of-stock items from the initial order through vendor shipment
Schedule Services and Deliveries Using Service Job Scheduler
Schedule services and deliveries from customer order system and manage schedule in monthly, weekly or daily views.
Sync inventory with a WooCommerce website
Inventory and sales are kept in sync with your WordPress WooCommerce site
Run a high-margin service department
Check-in items to be repaired, document service request, add parts and services
Customer Orders
Manage sales of items not taken immediately from store.  You can attach a customer, change status, set a due date, define a handling type, print pick-up slips and add notes.  Customer orders can be transferred to the register so that payment can be made and 'cash and carry' items can be sold on the same receipt.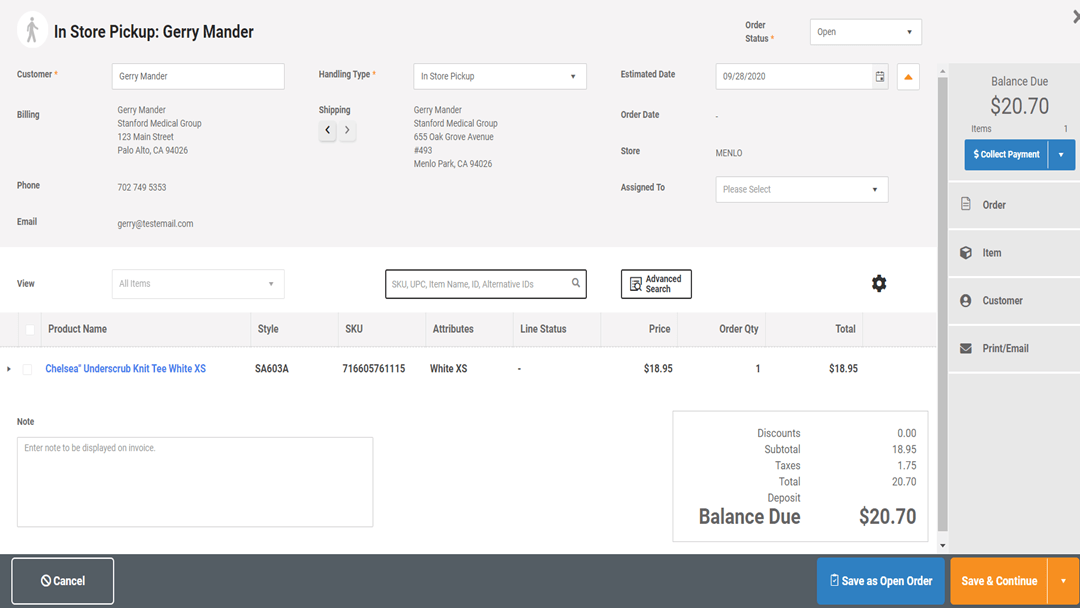 Layaways, Deposits and Phone Orders
Use the Orders in Progress capabilities in MicroBiz to manage layaways and phone orders. You can add an item to an order, attach a customer record, take full payment or collect a deposit and set an expected pick-up date. You can set rules for minimum deposits. Items attached to a layaway or phone order are taken out of 'open stock' and classified as 'committed stock'. You can also attach notes to the layaway order.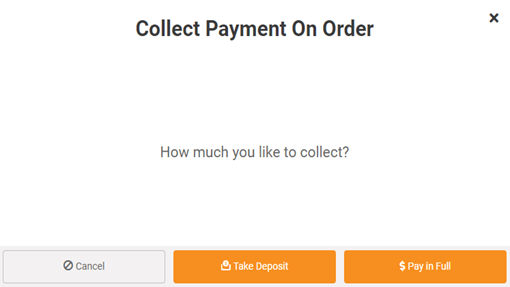 Special Ordering of Out of Stock Items
 
Manage sales of items not in stock that need to be special ordered from vendor.  Special order items are listed on a separate inventory screen so that they can be quickly added to vendor purchase orders.  Special order items are tagged through the ordering and fulfillment process, so that they can be treated differently than standard items.  When receiving a vendor shipment with special items, the system triggers an alert and links the special item received to the original order, allowing you to inform the customer that the special item is now available for pick-up or delivery.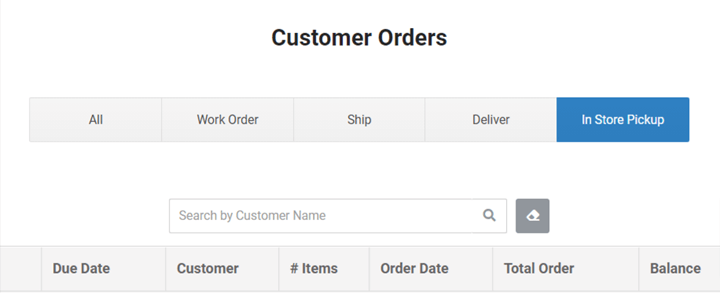 Store Pick-up, Delivery and Shipping of Orders
Phone and orders in progress can be designated for different delivery methods – in-store pick-up, local delivery or third party shipment. You can add notes as well as assign to an employee. You can change the status of an order as its being processed. For in-store pick-ups, you can set expected pick-up date and time.
Service/Repair Department
Run a repair and services department with MicroBiz's order management system. You can check in an item to be serviced, attach a customer, assign to an employee, set an estimated completion date, add parts and services, manage order status, collect a deposit and print full page quotes and estimates. For more information on the work order capabilities of MicroBiz, click here.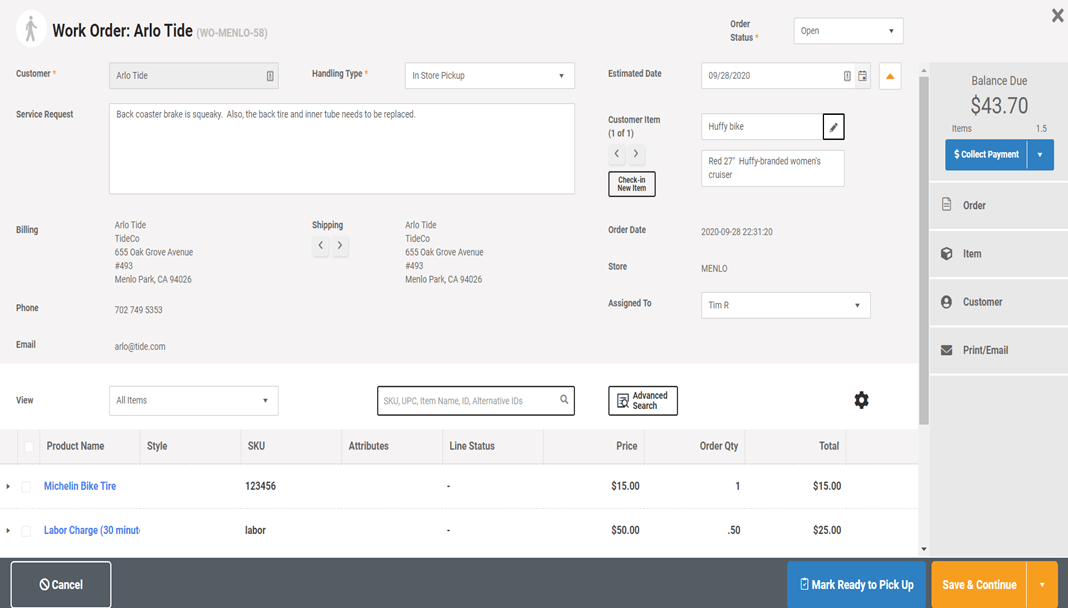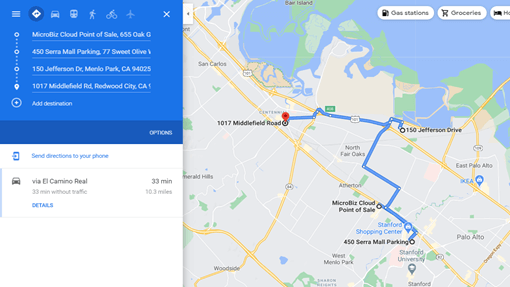 Send Delivery Schedule to Google Maps
The delivery management view allows you to filter delivery orders by order status, order date, due date, assigned employee and store.  You can then select and send the addresses of delivery orders to Google Maps with one click.  From Google Maps, you can arrange the sequence of the deliveries to optimize routing and then either print the routing map or email or text the directions to your phone, where the routing is displayed in Google Maps on your phone.
One-touch Ordering/Fulfilment Options for Special Orders
The order management system in MicroBiz allows you to create a new vendor purchase order containing the special order item during the order-taking process.  You can also reserve a special item already on a open vendor purchase order.  Other options include checking to see if the special order item is in stock at another locations and marking the special order item for further review.
Order Management Grid Filters
You have the ability to filter the order dashboard by handling type (ship, deliver, pick up), order status (such as ready to deliver or ready for pick up), employee assigned and the promise date to the customer.  This will help you to create delivery schedules and keep service techs working efficiently.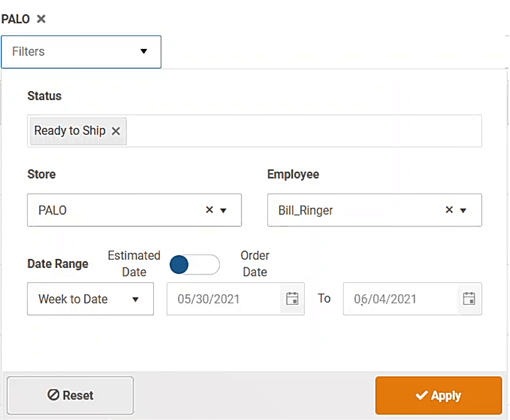 Calender-based Service Task Scheduler
Create a scheduled task (such a delivery, appointment or repair slot) right from the order record and assign to an employee.  Service task calendar can be displayed in multiple views (monthly, weekly, daily) and filtered by assigned employee. The Aggenda View of the calendar can be printed to show tasks for the day.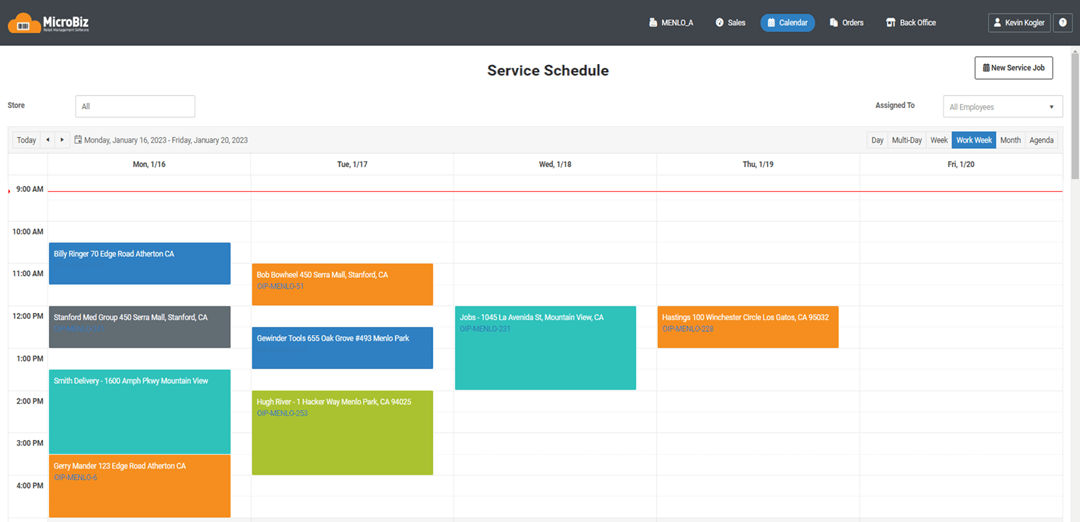 Quotes, Estimates and Invoices
You have the ability to print full page quotes, estimates or invoices from the order record – depending on your need.  You can also choose whether to print order notes on the document.
Flexible Sales Tax Set Up
Create tax free products and services and customers exempt from taxes (or taxed at a reduced rate).  You can set up multiple tax juristictions.  Sales taxes on orders designated for in-store pick up are calculated based on the physical address of the store and associated tax rates, while sales taxes for orders designated for delivery or shipment to the customer are calculated are based on the shipping address of the customer.
Take a tour of the key features in MicroBiz Cloud
Q. Can I easily convert quotes to invoices?
A. Yes, quotes can be converted to an invoice by changing the order status to 'open' and printing the order in the 'invoice' format.  The order number and total will not change.
Q. Can I set-up a custom order workflow for my store?
A. Users can use two customizable 'user defined' Order Status fields to customize MicroBiz Cloud for their needs.
Q. Can I take an order and sell items on the same receipt?
A. Yes, you can transfer an order to a front register transaction, and then sell other 'cash and carry' items in the same register transaction.
Q. Are shipments and deliveries of customer orders taxed differently than in-store pick-ups?
A. The customer order module taxes in-store pick-ups based on that tax rate for your store but shipments and deliveries are taxed based on the customer's shipping address.
Sign up for a free trial store. No credit card required.
Submit a question or request using a web form.
Schedule a one-on-one online demo with a sales rep.
Or call our sales department at 702 749-5353 option 2