With MicroBiz's affordable POS software, you will always know what you'll pay.  No long-term contracts required.  Cancel, change or upgrade your subscription at any time.  No hidden fees or upfront costs.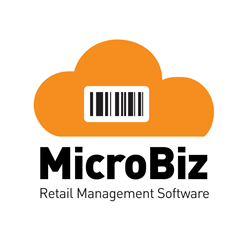 Get 12 months for the price of 10 with an annual plan
5+ Stores?  Contact us for consultation and enterprise pricing.
Important Note: All subscriptions subject to our Terms of Services.  Subscriptions can be cancelled at any time, but there are no refunds on unused portions of annual subscriptions.
Free Data Imports/Conversion
Free: You can use our import tools for free to import data in our standard export/import format.  Or send us your data in our import template format and we will review the file and import the data.
Complex: For complex imports with multiple files that require merging, data that needs restructured or reformatted and/or filed with inconsistent or missing data that needs to be recreated, we sell four hour blocks of consulting time for $200/block.
Your subscription includes up to four hours of free software set-up,  configuration and training.  Please contact us to schedule free online training for front register and back office features and functions.  If you would like onsite training, we can arrange onsite training with one of the certified VARs listed in our Partner Directory for a separately-billed fee.  
We sell the hardware that we support and use for testing MicroBiz Cloud through our partner, POSGuys.  Any hardware purchased from POSGuys includes free set up and support from POSGuys for the lifetime of the hardware.  For more information, click here.
Q. Can I upgrade or change plans at any time?
A. Yes. You can change your plan at any time (upgrade or downgrade) to the plan that best meets the needs of your business. Just contact MicroBiz sales or support to discuss how to change plans on our affordable POS software.
Q. Can I test all MicroBiz's features during the trial?
A. Yes, you can try all of MicroBiz POS features and functions absolutely free for 21 days. Certain features, such as emailing of receipts and integrations are disabled for security reasons – so email us if you do not see something that you need to test.
Q. Is there any requirement to sign a long-term contract?
A. No, can choose to subscribe to MicroBiz on a monthly basis. With our affordable POS software monthly plans, you can cancel at any time. If you chose an annual plan, you would simply notify us of your intent not to renew anytime prior to the expiration your annual plan. The only catch is that we do not provide refunds of unused portions of annual plans.
Q. How do I convert my trial to a standard account?
A. There are two ways to convert. The best way is to use the 'Subscribe Now' button at the top of your trial. Alternatively, simply come back to this page and press the "Buy Now" button above. You will need to provide a form of payment for autobilling at this time. Also during the conversion process, you will be asked whether you would like to save your trial data or start from scratch with a clean subscription.
Q. Is this trial subscription really free with no commitments?
A. Yes, it's absolutely free with no commitments. To start a trial of our affordable POS software, we just need a valid email, store name, user name and password. No credit card is required.
Try MicroBiz for Free!
Want to test MicroBiz out for yourself?  Sign up for a free 21 day trial of MicroBiz including all its features. No credit card required.
Submit a Question or Request
Have a question about MicroBiz software or a request for our sales team?  Submit a request directly to MicroBiz using a web form.
or call us at (702) 749-5353 option 2
Schedule One-on-One Online Demo
Want to see how MicroBiz handles  workflows or business needs of your store?  Schedule a free one-on-one demo with our of our technical sales reps.