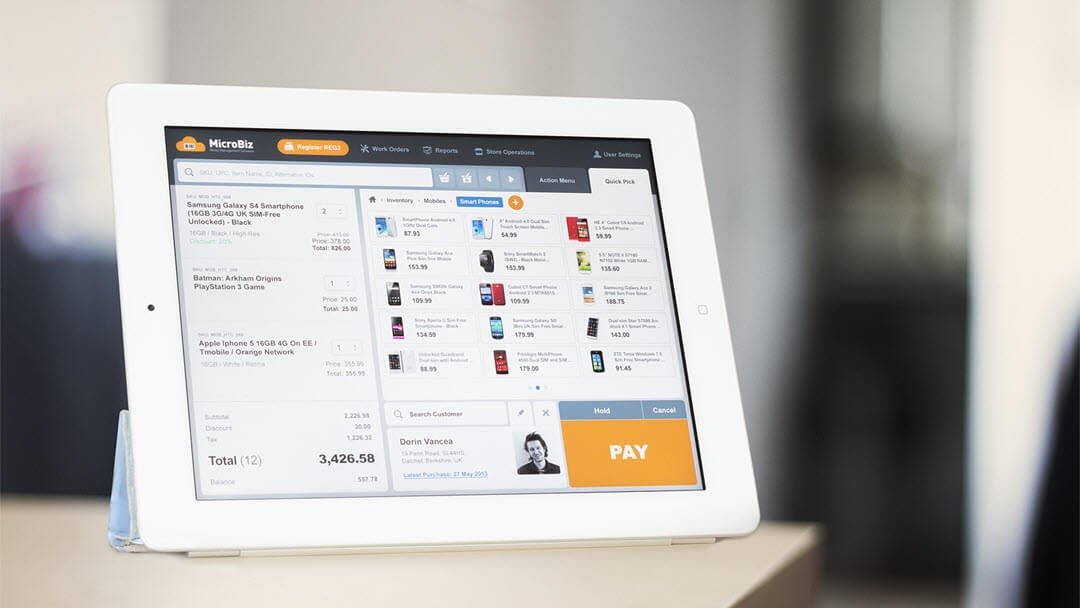 MicroBiz's Tablet POS software allows you to use your tablet as a mobile POS terminal to ring up sales anyplace and at anytime – trade shows, sidewalk sales, street fairs, sporting events, etc.  Just log into your MicroBiz app using a browser on your tablet – and you can start ringing up sales.  Although MicroBiz works best with Windows-based tablets – you can operate the front register features of MicroBiz Cloud using an iPad or Android tablet via a web browser such as Chrome.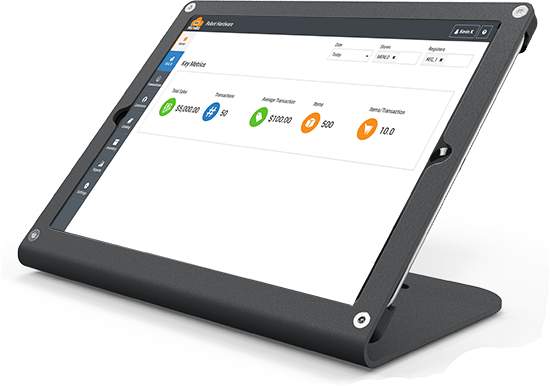 Runs on Tablets, Macs and PCs
Our web-based architecture allows you to use any combination of tablets, Macs and PCs. You can utilize the large screen size a PC or Mac for your main checkout station while using an tablet for busy periods or for mobile sale situations.
More than Just a Tablet POS System
MicroBiz Cloud includes all the POS features you will need to run retail stores (item and transaction-level discounting, customer tracking, split payments, gift receipts, returns and voids, transaction hold, gift cards, email receipts, etc.). Plus MicroBiz Cloud allows you to operate a service department as well as manage your back end operations.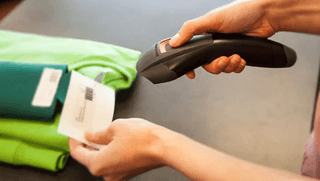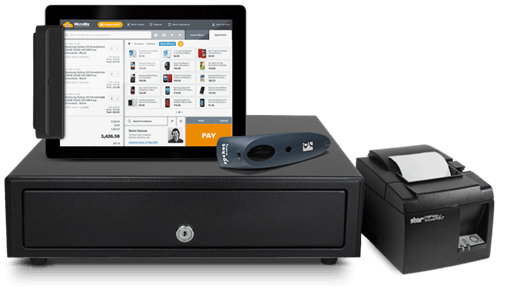 All-in-One Mobile POS Hardware Solution
Take the guesswork out of buying hardware for your tablet-based POS system. Through our partner POS Portal, we offer turnkey tablet POS solutions including printers, scanners, stands and cash drawers that work with tablets (you just need to supply the tablets). Or, purchase an anll-in-one system with a iPad-like screen.  The hardware comes with a free 30 day return policy. Attractive lease and extended warranty programs are also available.
In addition to the tablet POS specific capabilities listed above, MicroBiz Cloud includes the following standard features and functionality needed to manage tablet-based POS systems:
Register
Item and Transaction Discount

Stock-level Look-up (multi-store)
Store Credits
Gift Cards
Customizable Receipts
Register Quick Pick Keys
Bar code label scanning
Transaction holds/recalls
Returns and Voids
Split Tenders
Assign Salesperson to Transaction
Custom Tenders
Print or Email Receipts
Customer Sales History Look-up
Register Close/End of Day Reports
Integrated Credit Card Processing
Advanced Filterable Product Search
Editable Item Descriptions on Receipt
Integrations
WooCommerce Integration
QuickBooks Online Integration
Catalog Management
Product Tax Classes (multiple)
Quantity-based Tiered Pricing
Time-based promo pricing
Alternate Product IDs
Auto SKU number generator
Fractional Sale Quantities (weight/time)
Customer-based Pricing/Product Pricing Levels
Matrix Products with Size/Color/Other Variants
Product images
Categories and Sub-Categories

Print Barcode Price Labels
Orders

Pick-up, Shipping, Delivery Dashboard
Repairs/Service Dept Management
Quotes/Estimates/Invoices
Check-in of Customer Items for Repair
Deposit Collection and Refunds
Phone Orders/Layaways
Special Orders (out of stock items)

Tax Calculation based on Ship Address

Backorder Creation and Filling
Multi-store
Inventory Adjustment Audit Records
Purchase Orders/Vendor Shipments
Minimum Inventory Reorder Points
Inventory Management
CSV File Import of Products & Inventory

Special Order Tracking
Customers
Credit Accounts/Charge to Account
Accounts Receivable Statements
Import Customers via CSV File Import
Multiple Shipping/Billing Addresses
Customer Tax Classes/Tax Exempt
Store Management
Flexible and Filterable Reports
Enforceable Business Rules on Discounts, Returns, Deposits
Employee Roles and Permissions
Store Transfers
Support of Contactless Payments
PCI/PA-DS Compliant Payment Processing

Minimum Deposit Requirements