Automotive Aftermarket Point of Sale
An auto supply or automotive aftermarket POS system needs to support the of stocking a wide range of automobile-related products and allow superior customer service. Strong customer relationship management features are also vital to successfully marketing to customers, such as notifying them when it's time to buy new tires or letting the auto enthusiast know about the latest items for their particular make and model of vehicle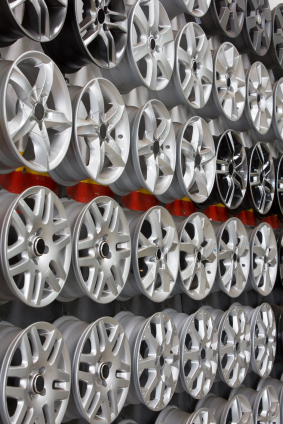 Automotive Aftermarket POS specific features in MicroBiz Cloud include:
Layaways – collect deposits while holding the item out of inventory.
Customer deposits – accept and track customer deposits.
Service department management – allows you to efficiently manage a service department – you can bill by hour or by job, as well as bill for parts.
Multi-dimensional records – provides ability to manage multiple vehicles within a single customer record so you can separately track multiple vehicles owned by an individual or family while maintaining a separate service record for each one of their vehicles.
Special orders/back orders – allows you to track special order items, from the customer order to receiving, to inventory to the POS transaction.
Quotes and Invoices – with the invoice in progress functionality, you can quote a customer, print the quote, then when the customer comes in to purchase, simply recall the on hold invoice and process the sale.
Markdown management – easily manage group markdowns, quantity pricing, multi-buy items, promotional pricing and bulk discounting.
Editable product description on receipts – Ability to edit from the front register the short product description which appears on a receipt.  Helpful when selling unique or customizable items.
Accounts receivable – to manage large customers that pay on account, including customer statements.
Sales commissions – can be calculated for each item based on the sales amount or the gross profit or track commissions by employee to measure productivity.
Flexible tax code tracking – allows for virtually any taxing scenario such as recreational vehicle tax.
User defined product record fields – allow you to track data specific to the products sold, such as mileage, make/model/year, etc.
Group pricing or discounts – based on customer level or group.
Data confidentiality – Complete control and confidentially of your data, unlike systems offered by automotive parts vendors which give your key suppliers complete visibility into the financial performance of your store operations.
Store credits – issue and redeem customer store credit.
Email marketing – deliver targeted campaigns by querying and downloading customer data for use with popular email marketing applications.
In addition to the automotive aftermarket store POS specific capabilities listed above, MicroBiz Cloud includes all the standard features and functionality needed to manage auto parts retailers.  To view these standard POS features, please click on the button below.
Should I Use MicroBiz Cloud or MicroBiz for Windows?
We sell two POS software applications: MicroBiz Cloud and MicroBiz for Windows.  The features listed above are for MicroBiz Cloud, cloud-based multi-location point of sale application offered through monthly or annual subsciptions.
MicroBiz for Windows is a single-store, multi-station retail software application that is installed on PCs and sold via a one-time software license.   Some but not all of the MicroBiz Cloud features listed above are available in MicroBiz for Windows - and MicroBiz for Windows also has some features not available in MicroBiz Cloud. 
To see a comparison of the features of MicroBiz Cloud and MicroBiz for Windows, click on the button below: