Sync with Your WooCommerce Online Shopping Platform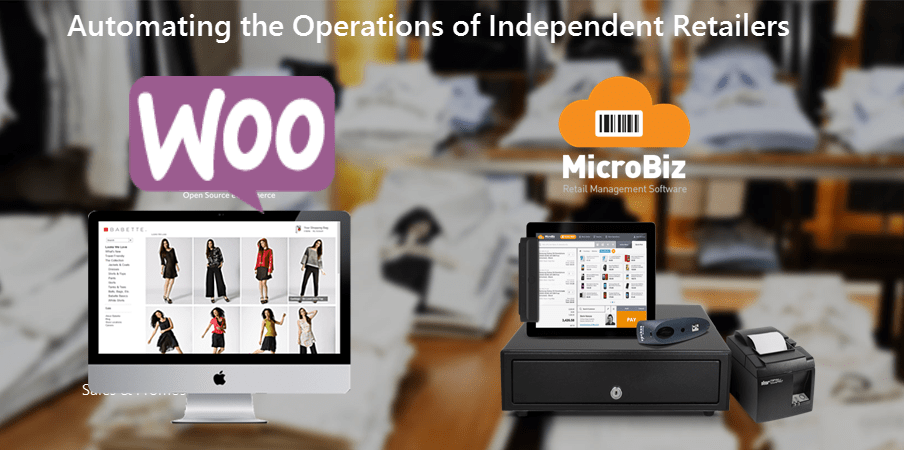 The MicroBiz Woo POS interface syncs your store products and inventory levels between your point of sale system and the WooCommerce ecommerce platform, helping you to manage inventory across your stores and online operations.   Additionally, online sales in WooCommerce are published to MicroBiz as customer orders and displayed in the MicroBiz Order Management dashboard as Woo orders.
Ways our WooCommerce POS plugin can improve your business
Sell on the world's most popular free ecommerce platform
Expand the market reach of your business by connecting  WooCommerce, a free open source web platform used by over 250K retailers.
Avoid sales of out-of-stock items online
Synch inventory levels between MicroBiz and WooCommerce.  Woo inventory is adjusted for store sales and MicroBiz inventory is adjusted for online sales.
Offer 'buy online, pick up in store' services
Allow customer to purchase and pay for items online and then pick up items in the store.
Manage combined store and online operations
Woo online orders are published in MicroBiz's order management dashboard, so they can be managed from one system.
Quick and Easy Ecommerce Sync Set Up
Set up your sync between MicroBiz and WooCommerce in just a few minutes.  Enter your WooCommerce URL into MicroBiz, create a direct API connection using secure keys, generate a webhook to capture orders and match your shipping methods and tax rates.  Once connected, products, customers and orders will be synced between your POS system and your ecommerce site.
Push or Pull Product Data Between MicroBiz and Woo!
When setting-up your synced system, MicroBiz gives you the option to either transfer your existing product records from MicroBiz Cloud to WooCommerce, or if you have an active WooCommerce site, transfer your existing product records from WooCommerce to MicroBiz.  MicroBiz syncs the main product record fields to WooCommerce (SKU, short description, price, default image).
Sync Both Simple and Configurable Products
MicroBiz Woo POS system allows you to sync both simple and configurable products with size/color variants between MicroBiz and WooCommerce.  When publishing matrix products from MicroBiz to WooCommerce, the sync process creates attribute sets and variant SKUs for matrix products in WooCommerce.
Automatic Sync of Inventory Levels with Woo!
MicroBiz seamlessly synchronizes changes in inventory between your store system and your ecommerce store to reflect sales activity.  When an item is sold in a retail store, MicroBiz sends a message to WooCommerce with the updated inventory of the item.  When an item is sold online in Woo!, the order is pulled into MicroBiz, and stock is automatically adjusted.
Manage Online Sales in MicroBiz Woo POS System
When an online order is made in WooCommerce, MicroBiz captures the order and displays it in the MicroBiz Order Management module, including the item sold, quantity, customer data and payment and tax information.  If it's a new online customer, MicroBiz automatically creates a new customer record.  If it's a repeat customer, MicroBiz matches the order to the existing customer record in MicroBiz.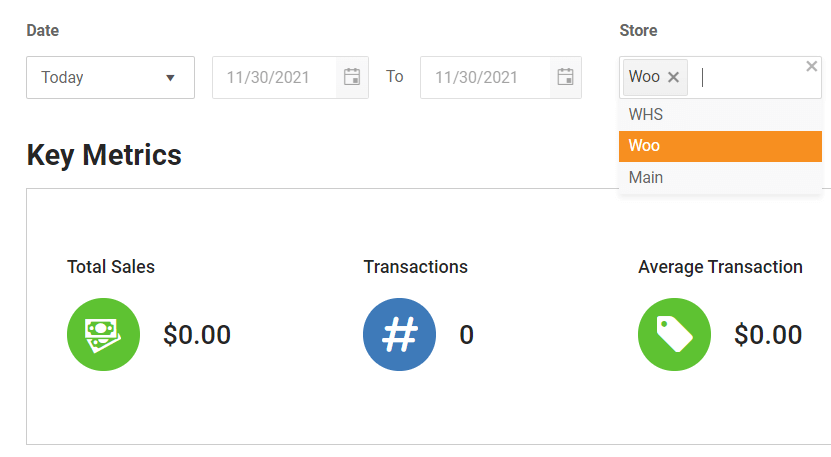 Combined Website and Physical Store Reporting
When linking an ecommerce site, the MicroBiz Woo POS system creates a virtual store that contains all the sales made online from your WooCommerce site.  This allows you to run reports in MicroBiz that contain both online and store activities, or you can filtered by store that show only the sales, transactions and orders from your WooCommerce store.
Instant Adjustment of Out of Stock Items
When you sell the last of an item, MicroBiz immediately sends a message to WooCommerce that the item is no longer in stock.  This allows WooCommerce to display an 'out of stock' message for the product on the website or hide/remove the item from the public website (depending on Woo settings).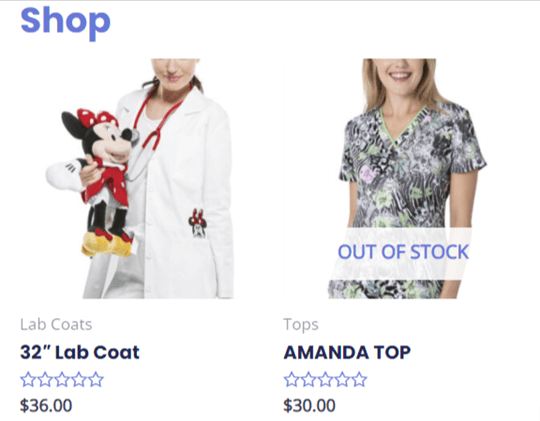 Buy Online and Pick-up in Store
WooCommerce allows the purchaser to choose the fulfillment method for the order (ship, delivery, store pick up).  When the online order is captured in the MicroBiz Woo POS system, the fulfilment information is transferred to MicroBiz using the Woo POS plugin, allowing the handling of the item to be managed in MicroBiz.
Take a tour of the key features in MicroBiz Cloud
Useful Links and Resources
Looking for help launching or updating your WooCommerce website?  Below are links to some of the best WooCommerce websites offering articles, tutorials, Woo training videos and other help resources on building a WooCommerce website integration with a POS system. 
Sign-up for a Free 21 Day Trial
No credit card or commitment required