Retail POS Software to Automate Your Store Operations
Save hours of time each month by automating manual tasks
Try It For Free
Join the 25,000+ retailers globally that have purchased MicroBiz
What is Retail Automation software?
MicroBiz is more than a point of sale software.  We are focused on making the lives of our retail customers easier by automating many of the manual tasks that can consume the day of a retailer.  Our software has dozens of features that can save you time each month over a traditional POS software.   That is why we refer to MicroBiz as 'retail automation software'.
retail
[
ree

-teyl]

1. 

the

sale

of

goods

to

ultimate

consumers,

usually

in

small

quantities

(opposed

to

wholesale

).
automation
[aw-t
uh

–

mey

-sh

uh

n]

1. 

the

technique,

method,

or

system

of

operating

or

controlling

a 

process

by

highly

automatic

means,

as

by

electronic

devices,

reducing 

human

intervention

to

a

minimum.
See how MicroBiz can help multi-channel retailers like Carlos
Looking for a single store Windows-based retail management system?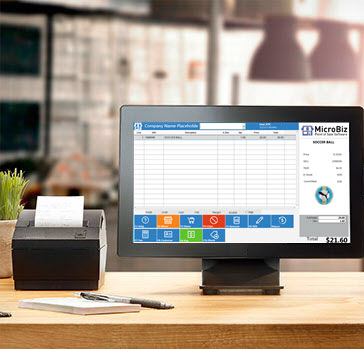 MicroBiz for Windows is a full featured retail management system that is installed on your Windows computer and sold via a one-time license fee.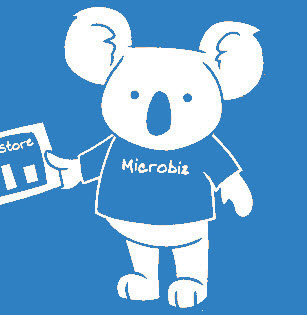 MicroBiz Cloud is getting recognized for its quality and functionality

Sync financial data to QuickBooks with one touch
To automate your financial reporting, MicroBiz Cloud has a direct API integration with QuickBooks Online, the #1 cloud-based financial accounting software for small businesses. Your information is sent seamlessly to QuickBooks with a press of a button.
Real-Time Sync with QBO
Publish register batch data from all your registers to QuickBooks Online with one click.
Get Up And Running in Minutes
Use the set-up wizard in MicroBiz to quickly map your register data to the appropriate GL account in QuickBooks.
Pay Sales Taxes Directly from QBO
Track and pay sales taxes directly from the QuickBooks Sales Tax Center.
What our customers are saying…
"I have looked at all the other POS systems out there and none are as user friendly right out of the box"
"I love MicroBiz. I could not imagine not having your POS program as a part of my business"
"We have a sporting goods store selling over 12,000 products, including clothing, camping, boats, and firearms. MicroBiz was easy to set up and maintain. We can have a new cashier trained and functional their first day"






What's new with MicroBiz Cloud?
We are constantly adding new features to MicroBiz Cloud. Some of the features recently added to MicroBiz Cloud are listed below.  What's even better is that all new features are included with your Cloud subscription and you always have the most recent version of MicroBiz when you log in.
Marketing List Builder
Efficiently build customer marketing lists for export to popular email marketing applications.
Real-Time Sync with QuickBooks Online
Publish register batch data from all your registers to QuickBooks Online with one click.
Customer-Based Pricing
Set special pricing for items by customer type (wholesale, loyalty, student, etc.).
What types of retail businesses use MicroBiz?
Clothing and Apparel Stores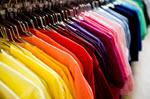 MicroBiz's Clothing and Apparel Point Of Sale software fits the needs of Clothing and Apparel Stores like a glove (please excuse the pun!). Our POS software includes features such as size/color/style inventory, markdown management, layaways, employee sales tracking, and one touch inventory look-up.
Liquor Stores
Liquor store owners seek to automate the inventory and purchasing/receiving processes in their Liquor Store POS systems. Store owners also want reporting that helps easily identify slow moving items or store-losses and a method to easily identify the age of the customer.
Pet Stores
Whether you only sell pets or offer pets alongside lawn and garden items, feed supplies or farm equipment – MicroBiz's Pet Store Point of Sale can run your business. Our Pet Stores POS system allows you to sell weighed items and manage a department offering grooming, boarding and other services. Customer records show purchases across all of your stores (and web site).
Nursery and Garden Stores
Nursery and Garden POS Systems need to support rugged hardware and also allow detailed item information to be stored in the system – such as care instructions, notes of interest, or detailed descriptions. Inventory needs to be easily adjusted for damaged items.
Repairs and Services
MicroBiz makes it easy to manage a service and repair department. Using our Repairs and Services POS system, you can check-in a customer item, attach a customer record, set a priority, print a claim tag, schedule start and finish dates, assign an employee, add parts and services, collect a deposit and print full page quotes and invoices.
Sporting Goods Stores
No matter what sporting goods items you carry, MicroBiz Sporting Goods Point Of Sale software can meet your needs. Our Sporting Goods Stores Point Of Sale software features include size/color/style inventory management for apparel and layaways/special orders. We can even manage a service and repair department (for services like racket repairs and uniform decals).
Toy and Hobby Stores
Toy Store POS systems need to maintain accurate inventory and also support business needs such as layaways, kits and bundles, and sale promotions and markdowns.
Uniform Stores
Uniform retailers have special needs for the Uniform Store POS System, such as size/color matrix items, special orders and house credit accounts.
Vape and Ecigarette
MicroBiz works great as a vape shop POS system. The Quick Pick panel allows you to show frequently purchased items on the register screen and add them to a transaction with a one touch. Create configurable items for merchandise that comes in different variants – such as flavor, size, flavor concentration and nicotine strength. Use our Orders in Process features for layaways, phone orders and local deliveries/pick-ups.
Want to learn more about MicroBiz Cloud?

Try Our Cloud-Based Retail Automation Software
Sign up for a free trial so you can see for yourself how MicroBiz Cloud can save you hours of time each month.