Uniform store POS systems must support the needs specialized retailers selling to employees of hospitals. doctors offices, food services, schools, laboratories and other companies requiring employees to wear uniforms. Uniform retail management systems must be able to track inventory and manage prices.  Many uniform retailers sell items not in stock that must be ordered from the vendor – so the ability to manage special orders is critical.  In addition, medical scrubs and uniforms usually come in a variety of sizes and colors – so support of matrix items in important.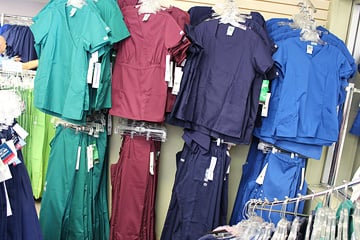 Uniform Store POS specific features in MicroBiz for Windows include:
Sales commissions – can be calculated for each item on the sales amount or the gross profit or track commissions by employee to measure productivity.
Multiple shipping addresses – ship to any of the multiple shipping addresses maintained for each customer, or ship the same selection to multiple recipients .
Group pricing or discounts – based on customer level or group.
Flexible tax and fee tracking – allows for virtually any taxing or special fee scenario such as disposal fees on televisions.
Email marketing – deliver targeted campaigns by querying and downloading customer data for use with popular email marketing applications.
Special orders/Back orders – allows you to track special order items, from the customer order to receiving, to inventory to the POS transaction.
Accounts receivable – to manage large customers that pay on credit account, including customer statements.
Customer deposits – accept and track customer deposits.
Kits or bundles – ability to bundle inventory items, service, and warranties into kits to be sold as a package.
Layaways – collect deposits while holding the item out of inventory.
Markdown management – easily manage group markdowns, quantity pricing, multi-buy items, promotional pricing and bulk discounting.
Serial number/Product ID tracking – provides a detailed record of each piece of merchandise, when it was received, what it cost, which customer purchased it, and when it was sold.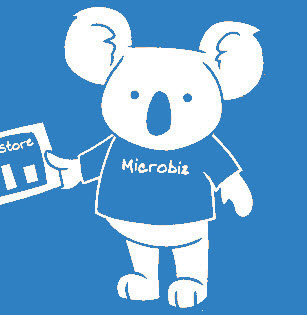 Download Free 30 Day Trial Version of MicroBiz for Windows
See for yourself why thousands of retailers around the world love MicroBiz for Windows