Serialized Inventory – Serial Number Tracking
Add serial numbers to products in the product record or at the front register and to sell and return serialized items. Use the Serial Number History report to search for serial numbers and view the transaction history for each serialized item.  Add serial numbers when receiving products in a vendor shipment, add serial numbers to store transfers, display serial numbers on printed receipts/invoices.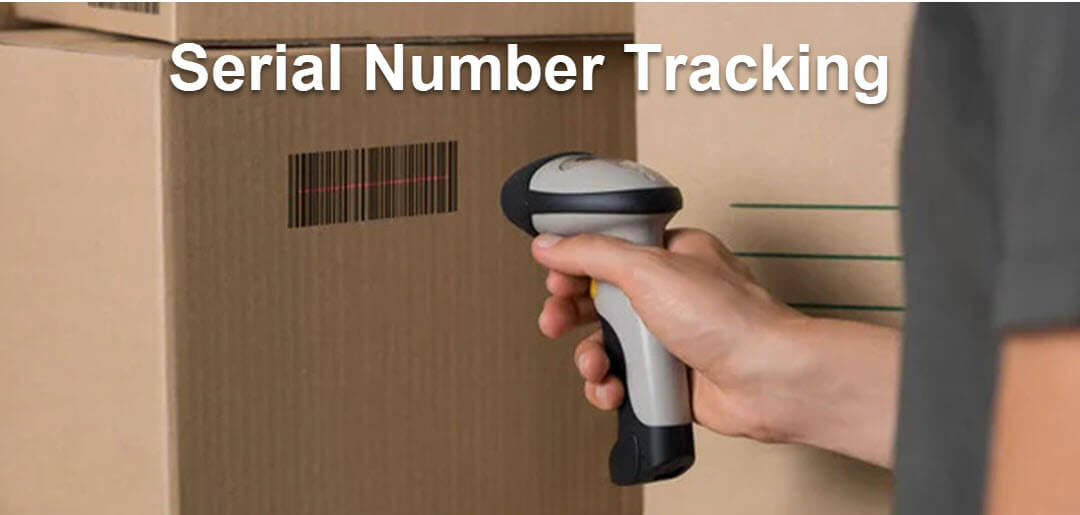 Improve your inventory management with serial number tracking
Enter serial numbers when adding inventory
Serial numbers can be attached to items when receiving, selling or returning.  Product records show unsold and sold serial numbers.
Tightly manage inventory of high priced items
Track serial numbers of high price inventory, including registers sales, orders and returns and store transfers.
Scan barcodes when fulfiling orders
User barcode scanner to enter serial numbers by scanning barcodes when managing deliveries and order pick ups.
Confirm purchases for warranty claims
Use the Serial Number History report to locate serial numbers and match with purchaser and transaction record.
Make Serial Numbers Required or Optional for Sales and Inventory Transactions
The settings in MicroBiz allow you to make serial numbers optional or required on inventory transactions (receiving goods, store transfers, inventory adjustments) or sales transactions (register sales, customer orders). If marked required, you will be prompted for a serial number before being able to complete a transaction.

Assign Serial Numbers when Receiving Goods
MicroBiz allows you to enter serial numbers for products being received into inventory. Serial numbers can be entered manually or scanned from a barcode. If a product is set to required serial numbers, users will need to enter a serial number before the items are added to stock.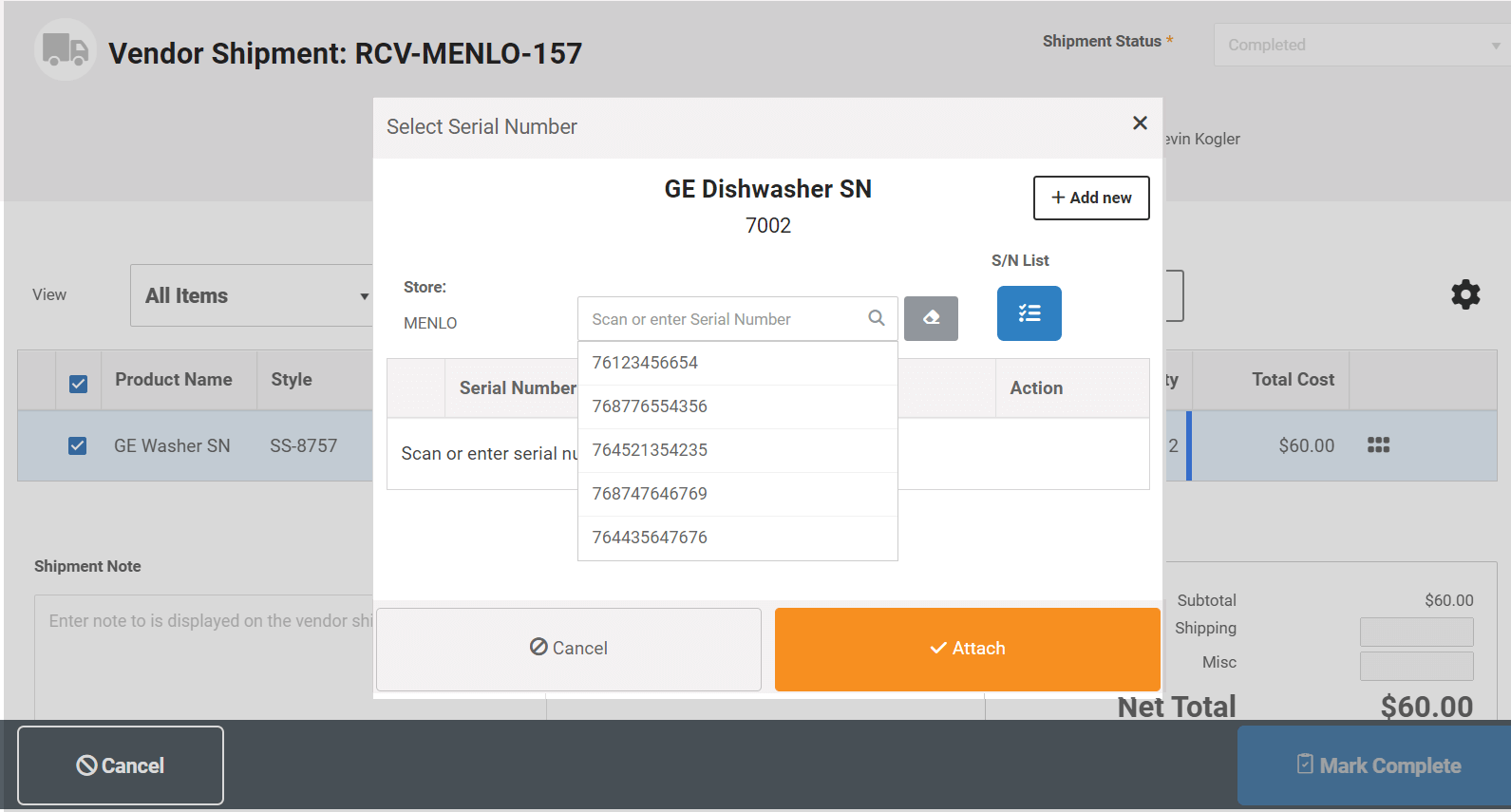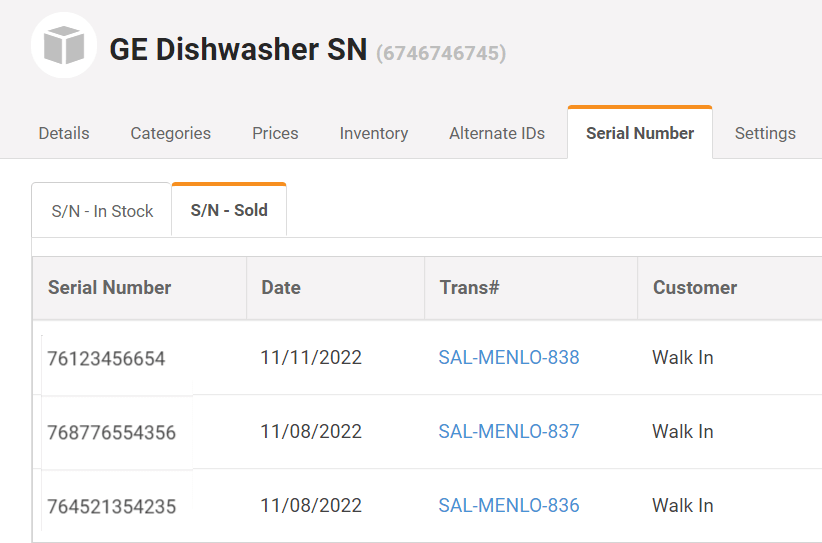 View In Stock and Sold Serial Numbers from Product Records
Product records display serial numbers for in stock items as well as serial numbers on sold items. Serial numbers can be added or deleted from the product record. Sold serial numbers include a link to the underlying transaction or customer order.
Attach Serial Numbers when Selling Items at the Front Register
Serial numbers can be added to items when being sold – either by picking from a list of register serial numbers or entering or scanning a serial number from the product. Depending on the settings, serial numbers can be optional or required to complete a sale.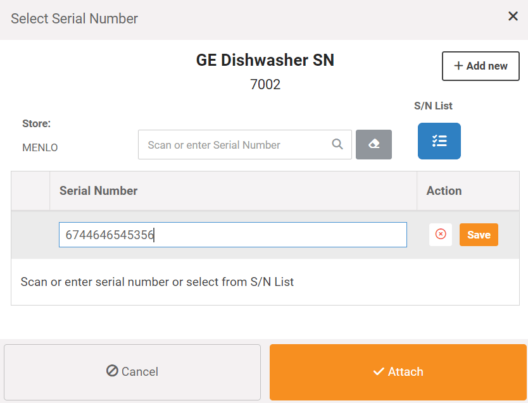 Use Serial Number History Report to Lookup Sales by Serial Number
The Serial Number History Report allows you to search for a serial number and view its transaction history, including sales and returns. The report provides links to the customer and transaction record for the sale.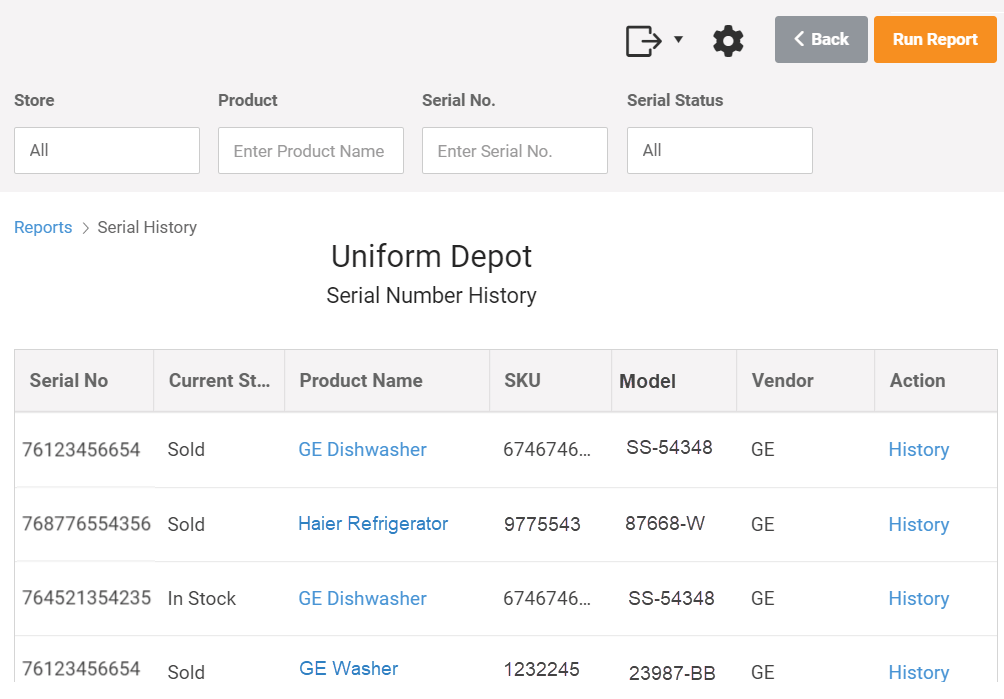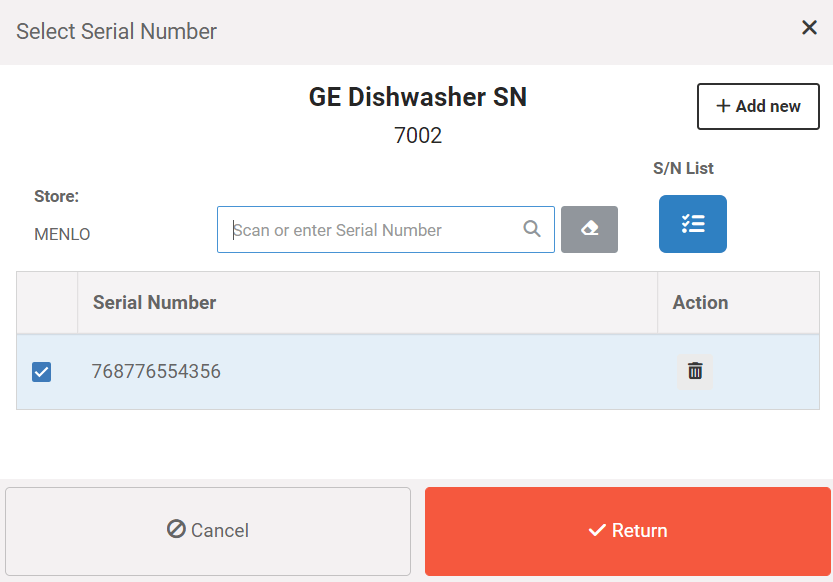 Process Returns, Exchanges, Store Transfers and Inventory Adjustments of Serialized Items
MicroBiz included the ability to return a serialized item. The serial number is returned to the pool of available or unsold serial numbers. The sale and returned transactions are captured in the Serial Number History report.
Take a tour of the key features in MicroBiz Cloud
Q. Can a scan a barcode to enter a serial number into MicroBiz?
A. Yes, you can use a barcode scanner to scan a barcode symbol of serial number to enter it into MicroBiz.  Barcodes can be scanned from the front register, a customer order or vendor shipment (allowing you to enter the serial numbers of items when receiving items into stock).
Q. Can I return a serialized item from the front register?
A. Yes, you can return an item with a serial number.  When returning an item, your will be prompted to enter a serial number for the item being returned.  The serial number is added back to the list of 'Available Serial Numbers' for this item.
Q. Can I search for serial numbers to find the transaction containing the serialized item?
A. Yes, the Serial Number History report allows to search by serial number.  The report provides a list of all transactions with that serial number (or portion of the number) – including all sales and returns.  The report includes the customer on teh transction and a transaction ID, allowing you to further research the transaction.
Q. Can I require my employees to enter a serial number when selling an item?
A. Yes. The serial number settings for an item can be set to optional or required.  If its marked as 'required' the user will need to enter a serial number before an item can be sold.
Sign up for a free trial store. No credit card required.
Submit a question or request using a web form.
Schedule a one-on-one online demo with a sales rep.
Or call our sales department at 702 749-5353 option 2