Integrated Payments
Eliminate entry errors, manual reconciliation and employee theft with semi-integrated payments
How Integrated Payments Can Improve Your Operations

Reduce Errors
Electronically transfers transaction totals from your MicroBiz application to a semi-integrated payment terminal

Lower Fraud Exposure
Customers swipe, dip or wave payment cards directly with semi-integrated payment terminal.  Employees do not handle customer cards
Variety of Payment Terminals
Depending on the processor used, you will have the ability to use a variety of terminals from small mobile terminals to large-screen terminals with keypads

Speed-Up Check Out Process
Eliminates the time employees spend manually entering payment amount and authorization data from one system to another

Capture Signatures Electronically
Ability for semi-integrated payment terminal to capture, store and attach electronic signatures to receipts, statements and invoices
Multiple Connection Methods
Some devices may allow TCP/IP (wired or WiFi), Serial, USB or Bluetooth connections between the device and the POS system

Simplify Reconciliations
Makes it easier to verify authorization data and reconcile POS payment statements to financial statements

Reduce Exposure to PCI Breaches
Our payment partners are QIR Certified Processors, so you can be sure that all exchanges of payment data are secure and PCI and EMV compliant
Dial Backup
If supported by the device, dial backup is usually automatic if the IP connection fails
MicroBiz Cloud Integrated Payments Partners
Save time and be more secure with semi-integrated payment processing with MicroBiz Cloud. We offer the following preferred semi-integrated payment options: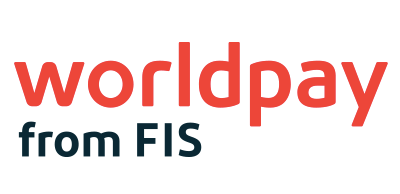 WorldPay Integrated Payments
We have a partnership with WorldPay, the largest U.S. core payment processor, for integrated EMV payment processing with MicroBiz Cloud. To learn more, click here.

Chosen Payments
Chosen Payments is a Los Angeles-based payments and business consultant for merchants nationwide that accept electronic payments.  Note: MicroBiz supports integrated EMV compliant integrated payments with Chosen Payments using Pax terminals.  To learn more, click here.
Supported EMV Terminals
MicroBiz Cloud supports the following payment terminals for semi-integrated EMV processing: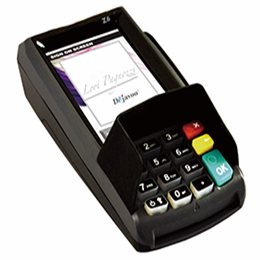 Dejavoo Z6
The Dejavoo Z6 supports contactless, e-signature, magnetic stripe, chip & signature and chip & pin. Features a built-in 3.5" color, pin pad, magnetic stripe reader and chip card reader. PCI PTS v3.x Certified.
Compatible with: WorldPay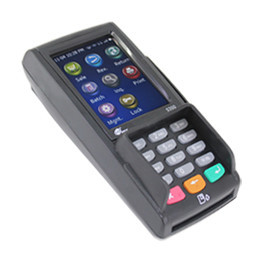 PAX S300
The PAX S300 supports contactless, e-signature, magnetic stripe, chip & signature and chip & pin. Features a NFC contactless reader large color touch screen, loudspeaker, 32 – bit ARM11 processor pin pad, magnetic stripe reader and chip card reader. PCI PTS 3.x and SRED certification.
Compatible with: WorldPay, Chosen
Non-Integrated Payment Options
If you do not need integrated payments, you can use MicroBiz Cloud on a non-integrated basis with any payment processor of your choice. Simply purchase a stand-alone terminal and enter the tender amounts manually into the terminal.
FAQ's
Q. What is 'semi-integrated' payment processing?
A. Semi-integration is a measure that ensures separation between payment information transmission and other systems, such as a POS software application. The key benefit of a semi-integrated configuration is that no sensitive card account data is sent from the payment terminal to the POS application.  The merchant's customer interacts solely with the terminal to make payment, and the terminal manages all communication between the terminal and the payment processor.  As a result, the merchant does not need to touch the customer's payment card.  Once the transaction is processed using the payment terminal, only non-confidential receipt/authorization data is returned from the payment terminal to the POS application.
Q. What are the fees for credit card processing?
A. MicroBiz is not a credit card processor, so any fees and rates will be part of the discussion with the credit card processor that you decide to use with MicroBiz. The processors above use a third party payment gateway to connect with MicroBiz Cloud, so your processor may bill you for these gateway costs as an addition charge in your monthly processing statement, or your processor may include the gateway costs in your overall processing fees.  Please clarify this directly with your processor.
Q. Can I use my existing payment processing hardware?
A. EMV standards for integrated processing require a credit card terminal with a chip reader that is both: (1) certified with your payment processor, and (2) supported by your POS software provider. So unless you have a terminal supported by a processor above, you will likely need to buy a new EMV credit card terminal. Traditional credit card swipes are not EMV compliant, and are no longer supported by MicroBiz on a semi-integrated basis. Please contact MicroBiz Sales for more information.
Q. Can I use MicroBiz with a standalone credit card terminal?
A. Yes, you can use a standalone credit card processing terminal with MicroBiz. Processing confirmation information can be manually entered into the POS transaction record.
Q. Is MicroBiz Cloud PCI Compliant?
A. Using MicroBiz with semi-integrated payments will keep you out of scope of any PCI compliance requirements.  All the communication containing sensitive card information is transmitted only between the secure payment terminal managed by the payment processor and the payment processor's secure servers.  These communications are not transmitted by or through the MicroBiz application.  Payment card data is only captured and transmitted by the payment terminal that you purchase separately from your selected payment processor.  No payment card information is ever read, transmitted or retained by MicroBiz.   Therefore you will not be subject to expensive and time consuming PCI certifications because of the MicroBiz POS application.
Q. Does MicroBiz Share Any Personal Identifiable Information (PII) with its Processing Partners?
A.  MicroBiz does not send or exchange PII (Personal Identifiable Information) of a merchant's customers with its processing partners.   The communications with processing partners during a semi-integrated payment card transaction is generally limited the transaction amount and a prompt message sent to the payment terminal and a secure 'token' containing the transaction authorization data captured back from the terminal. This token does not contain any customer PII data.
Please call MicroBiz sales at (702) 749-5353 (option 2 for sales) or submit a request online using the Contact Us form.