Game and Video Rental Store Point of Sale
Game and video rental business POS systems help these retailers generate revenue by renting out a pool of owned games, consoles, videos and related items. Rental businesses need to manage a number of business processes including reservations, rental rates, retail sales of new and used products, billing/invoicing, customer and product management, and more. Rental businesses also need to manage the rental and return process, collect and return deposits, track rental history and generate maintenance alerts.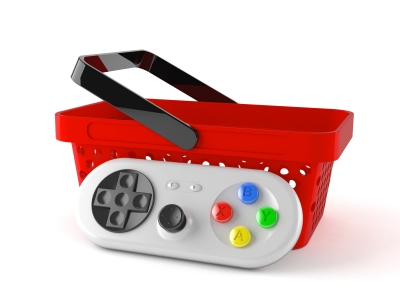 Game and Video Rental Store POS specific features in MicroBiz Cloud include:
Customer accounts -ability for customers to charge purchases, trade-ins and rentals to a 'house account' – including customer statements.
Customer deposits – accept and track customer deposits.
Late fees – Charge late fees on late returns or to a customer account .
Markdown management – manage group markdowns, quantity pricing, multi-buy items, promotional pricing and bulk discounting.
Minimum deposit requirements – Enforce management rules such as minimum deposits on orders at the store level.
User defined product record fields – to track manufacturer, type, specs and other rental specific item information.
Email marketing – deliver targeted campaigns by querying and downloading customer data for use with popular email marketing applications.
Editable product description on receipts – ability to edit from the front register the short product description which appears on a receipt.  Helpful when selling unique or customizable items.
Layaways – collect deposits while holding the item out of inventory.
Advanced search screen – search by item name, ID and other attributes, view product tiles, filter by categories, brands, vendors, size, color, etc.
In addition to the Video Rental Store POS specific capabilities listed above, MicroBiz Cloud includes all the standard features and functionality needed to manage Video Game Stores. Some but not all of these features are also available in MicroBiz for Windows. 
Should I Use MicroBiz Cloud or MicroBiz for Windows?
We sell two POS software applications: MicroBiz Cloud and MicroBiz for Windows.  The features listed above are for MicroBiz Cloud, cloud-based multi-location point of sale application offered through monthly or annual subsciptions.
MicroBiz for Windows is a single-store, multi-station retail software application that is installed on PCs and sold via a one-time software license.   Some but not all of the MicroBiz Cloud features listed above are available in MicroBiz for Windows - and MicroBiz for Windows also has some features not available in MicroBiz Cloud. 
To see a comparison of the features of MicroBiz Cloud and MicroBiz for Windows, click on the button below: