Game and Video Rental Store Point of Sale – MicroBiz for Windows
Game and video rental POS systems help these retailers generate revenue by selling games and videos and renting out a pool of owned games, consoles, videos and related items. Rental businesses need to manage a number of business processes including reservations, rental rates, retail sales of new and used products, billing/invoicing, customer and product management, and more. Rental businesses also need to manage the rental and return process, collect and return deposits, track rental history and generate maintenance alerts.  The best video game POS systems allow retailers to compete against large ecommerce competitors by supporting superior customer service to customers.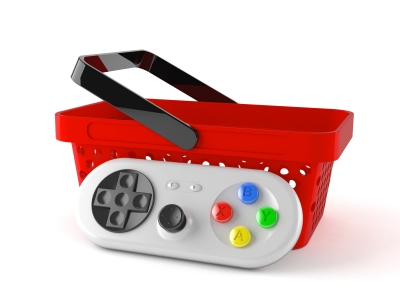 Game and Video Rental Store POS specific features in MicroBiz for Windows include:
Customer accounts -ability for customers to charge purchases, trade-ins and rentals to a 'house account' – including customer statements.
Customer deposits – accept and track customer deposits.
Late fees – Charge late fees on late returns or to a customer account.
Markdown management – manage group markdowns, quantity pricing, multi-buy items, promotional pricing and bulk discounting.
Minimum deposit requirements – Enforce management rules such as minimum deposits on orders at the store level.
Customer sales history look-up – look-up customer purchases by item or transactions from the front register
Pick-up, shipping, delivery dashboard – manage game or video orders to be shipped, picked-up or delivered
Flexible product record fields – use categories, style, brand and vendor fields to track manufacturer, type and other rental specific item information.
Email marketing – deliver targeted campaigns by querying and downloading customer data for use with popular email marketing applications.
Layaways

– collect deposits while holding the item out of inventory.

Advanced filterable search screen – search by item name, ID and other attributes, view product tiles, filter by categories, brands, vendors, size, color, etc.
Killer POS Feature for Video and Game Rental Stores: Rental Trade Ins
The rental and trade in management functionality in MicroBiz for WIndows allows you to set trade in prices and manage the daily rentals of games and videos.  Print invoices, quotes and estimates.  Collect deposits from customers on orders.  Perfect for layaway transactions.
In addition to the Video Rental Store POS specific capabilities listed above, MicroBiz for Windows includes the following standard features and functionality needed to manage Video Game Rentals stores: 
Register
Bar code label scanning
Transaction holds/recalls
Returns and Voids
Split TendersItem and Transaction Discount
Stock-level Look-up
Store Credits
Gift Cards (with OpenEdge)
Customizable Receipts
Custom Tenders
Customer Sales History Look-up
Register Close/End of Day Reports
Orders

Phone Orders/Layaways
Special Orders (out of stock items)

Deposit Collection and Refunds
Customers
Multiple Shipping/Billing Addresses
Customer Tax Classes/Tax Exempt
Credit Accounts/Charge to Account
Accounts Receivable Statements
Store Management
Support of Contactless Payments
PCI/PA-DS Compliant Payment Processing
Flexible and Filterable Reports
Enforceable Business Rules on Discounts & Returns
Employee Roles and Permissions
Minimum Deposit Requirements
Catalog Management
Customer-based Pricing/Product Pricing Levels

Product images

Product Tax Classes (multiple)
Quantity-based Tiered Pricing
Time-based promo pricing
Alternate Product IDs

Print Barcode Price Labels
Multi-store Inventory Management
CSV File Import of Products & Inventory
Inventory Adjustment Audit Records
Purchase Orders/Vendor Shipments
Minimum Inventory Reorder Points
Everything that you need to automate your retail business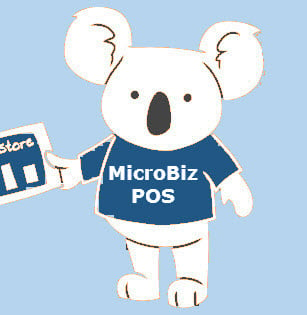 Free 30 Day Demo Download
Check out all the features of MicroBiz for Windows for 30 days by downloading a demo version - including sample product and customer data.