PC-based POS Software for Single Store Retailers
Easy-to-Use
The intuitive design of MicroBiz for Windows allows you and your employees to learn to use the system quickly and easily – avoiding training and re-training costs.
One-Time Purchase
You pay a one-time fee for a perpetual license to the software.  The program is installed on your computer  – and you own it.  No required recurring fees (support is optional).
Rock Solid
MicroBiz for Windows has had over 25 years of continual improvement.  The program is based on the tried and tested Windows OS.  It just works as it should day after day after day.
Lots of Features
We have been adding features to MicroBiz since the 1990's.   If you have a special need for your business, chances are that MicroBiz for Windows can support it.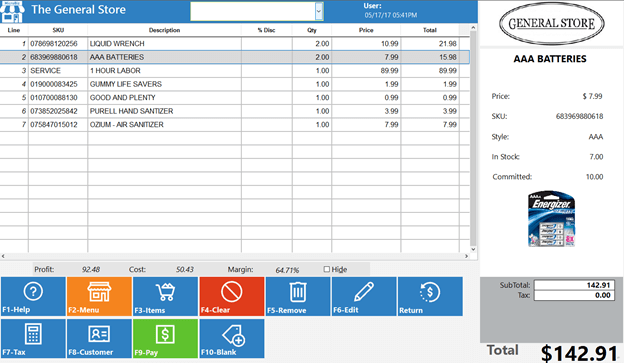 POS Features to Speed-up Checkouts
MicroBiz has all the front end features needed to ring up sales fast and easy, including:
Support of bar code readers, bar code printers, electronic cash drawers, customer pole displays and receipt printers
Integrated EMV compliant payment processing
Customer relationship management and customer house accounts
Layaways, special orders, holds and invoices in progress
And much more…..
Back-end Store Management Features
The back-end features of MicroBiz can support most single store specialty retailers and include functions such as:
Inventory management, including handheld scanner for physical inventory
Purchasing and receiving, including back orders and min/max inventory levels
Employee time clock manager to keep track of employee hours
Accounts receivables and customer statements for customer credit accounts
Sales and promotions such $ off, % off, buy x get y, etc.
And much more…..
Everything that you need to automate your retail business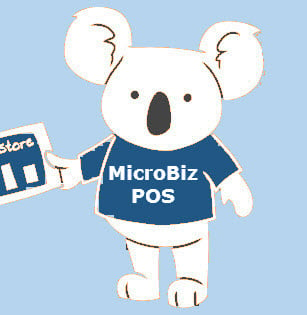 Who Doesn't Love a Koala?
Long time users love MicroBiz for Windows.  We hear all the time from users than have been with MicroBiz since the days of DOS computers.  Why do they love it so much?  Front end employees love MicroBiz because its easy to learn and they can ring up transactions quickly and easily. Managers love MicroBiz because it has all sorts of features that support their business needs.  If you are a single store retailer looking for a reliable store management system, we think that you will love it too.
Why a koala?  The koala has been the mascot of MicroBiz since the 1990's.  It was featured in all the catalogs mailed retailers and a small stuffed koala was also included in the packages of installation disks sent new customers in the past.