Inventory Management Features to Help Run Your Business More Efficiently
You can sell, buy, return and write-off products easily. Our simple import tools bring your inventory into the system, and we track it based on sales and returns with our powerful inventory management system. The system allows you to create item descriptions, track purchase orders and count inventory. Other features include: serial number tracking, boxed item management for selling items which may be broken down into smaller units, labeling and inventory reconciliation.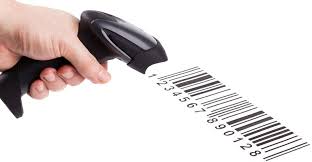 Lots of Bar Code Features
MicroBiz for Windows supports bar codes containing detailed information on your products – making price changes and inventory easy. You can print price labels with barcodes – helping you price and inventory your merchandise. You can also automatically generate price labels with barcodes from purchase orders received – which can then be used for inventory counts with supported handheld inventory scanners. You can even do composite bar code labels (quantity, price, both) – which work great to pre-price items sold by weight.
Purchase Order Creation
With MicroBiz for Windows, a complete invoice takes just seconds to create. You have the ability to see the last 12 months sales of a particular item while creating a new purchase order. Purchase orders can be printed or e-mailed directly to the vendor. You can also track multiple vendors for each product – giving you the ability to select the low cost vendor for that product.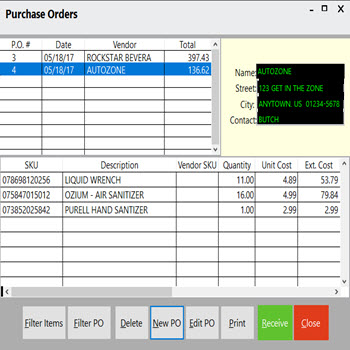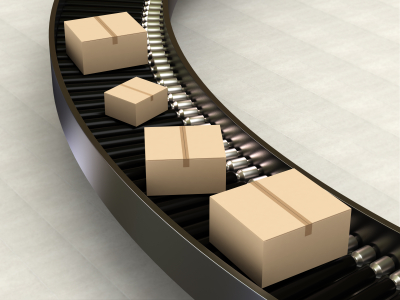 Purchase Order Receiving
When receiving goods, you simply click on the items in your purchase order and the system will add them to your inventory. You may also reject delivery, back order and track partial orders. MicroBiz for Windows also allows you to receive items without a purchase order and to reprint historical receiving reports.
Automatic Stock Replenishment
MicroBiz for Windows allows you to streamline and automate your purchasing process, including automatically telling you which items need to be reordered. This function of MicroBiz for Windows simplifies and automates the ordering process. You can add quantities to PO's based on current inventory as compared to desired restock levels and reorder points, and generate PO's for each of the suppliers associated with store-wide order.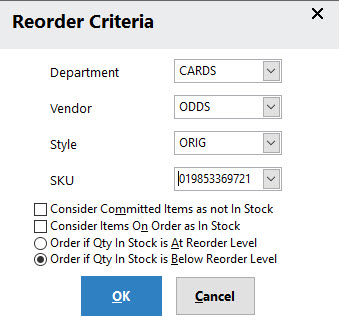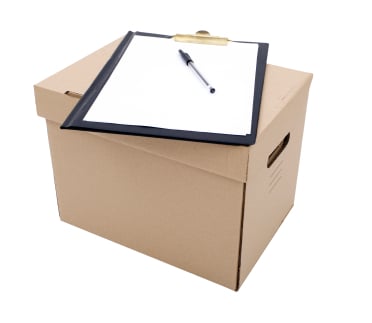 Backorders
If your customer orders merchandise that you do not have in stock – this MicroBiz for Windows feature will "back order" it. The system attaches a backorder to the specific customer name. When merchandise comes in, you can quickly notify the customer and fill the order.
Suggested Sales
To help to increase sales, MicroBiz's for Windows item scripts give your clerk valuable information for add-on sales. These item scripts can be customized to give your clerks recommendations on products that complement the item being purchased.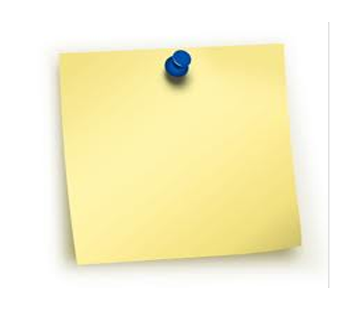 Everything that you need to automate your retail business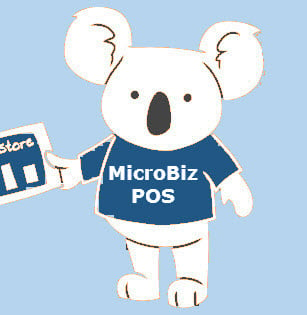 Free 30 Day Demo Download
Check out all the features of MicroBiz for Windows for 30 days by downloading a demo version - including sample product and customer data.