Toy and Hobby Store Point of Sale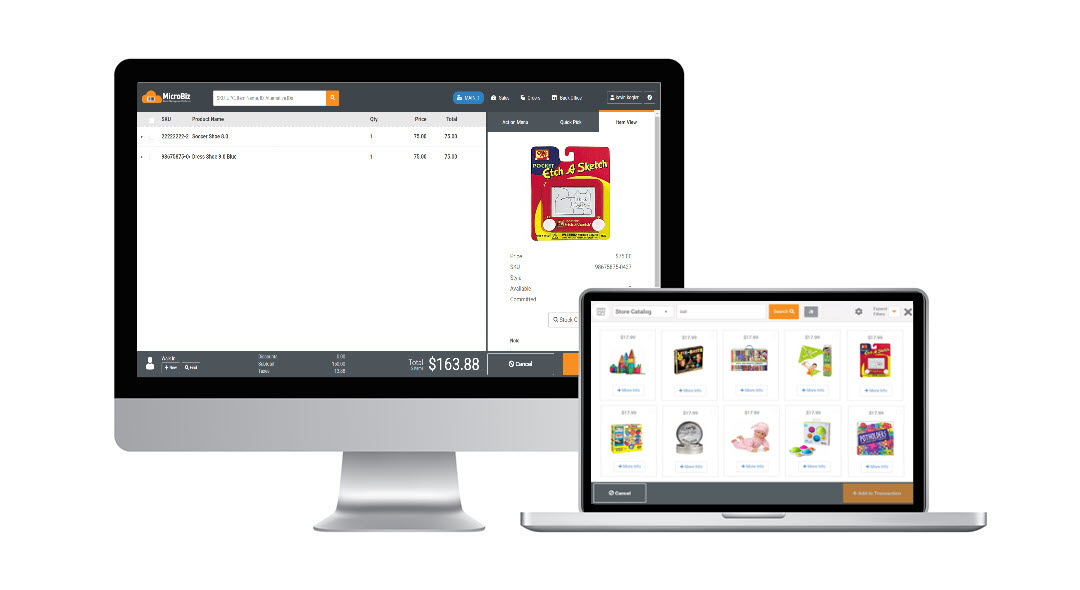 Toy and hobby stores specialize in the sale of toys and hobby items. The best toy store POS systems are focused on maintaining accurate inventory to help identify increased or decreased demands for top selling items and buying efficiently.  To compete against large online retailers, specialty toy and hobby shops need to deliver the expertise and personalized service of a specialty merchant along with a deeper selection of top merchandise in their niche area of focus – toys and hobbies.
Some lines of toys can gain overwhelming popularity overnight and some lose popularity almost as fast. So top toy and hobby POS software applications include smart pricing and discounting tools.  Inventory management is critical in a toy-related business. You also need to quickly look up prices and quantities on hand.  Quick price lookup, rapid item search, sales history tracking, and a detailed customer database can greatly assist toy store managers and owners. 
Toy and Hobby Store POS specific features in MicroBiz Cloud include:
Multi-dimensional matrix inventory grid

– to easily manage multi-attribute items such toy and hobby items with color, size, style or other attributes.  This matrix allows you to see the stocl levels, prices and costs of all matrix variants of a product (size, color, etc) in one grid. 

Price labels with bar codes– for items that do not come with a UPC (such as small toys and gift items found at the register), you can print your own bar coded price labels.  We have a variety of formats and sizes available, or design your own label using the Zebra label design software included with Zebra printers.
Product images – so clerks can see a picture of the toy and novelty product being rung-up at the register.
Markdown management – easily manage group markdowns, quantity pricing, multi-buy items, promotional pricing and bulk discounting of toys and games.
Gift receipts – print gift receipts which exclude prices.  Perfect when selling toys to be used as gifts for others.
Create/Update products via CSV file import – add or update products and services records via import of a CSV file.
Enforceable business rules on discounts and returns – advance settings allow restrictions to be placed on discounts and returns at the register.
Quantity-based tiered pricing – set-up quantity-based pricing schemes (1 for $5, 3 for $10). Great for selling products purchased in larget quantities.
Phone orders – accept orders and collect payments from customers calling to order by phone
Layaways – take deposits on items set aside for toy purchases and pick-ups at a later date
Advanced filterable product search – search for and view items by filtering by category, brand, vendor, size, color.  Great for seeing options available in a certain category, brand or key word.
Sales commissions – can be calculated based on the sales amount or the gross profit or track commissions by employee to measure productivity.
Special orders/back orders – Allows you to track special order items (such as a special or high priced toys and hobby items), from the customer order to receiving, to inventory to the POS transaction.
Flexible product record fields

– to track toy and hobby specific item information.
Killer POS Feature for Hobby and Toy Stores: Customer Sales History

MicroBiz allows you to look-up a customer sales history with one touch from the front register.  Sales clerks can view customer history by transaction, items purchased or orders.  This is a great way to offer better customer service for reorders or suggestions for complimentary toy-related products and services.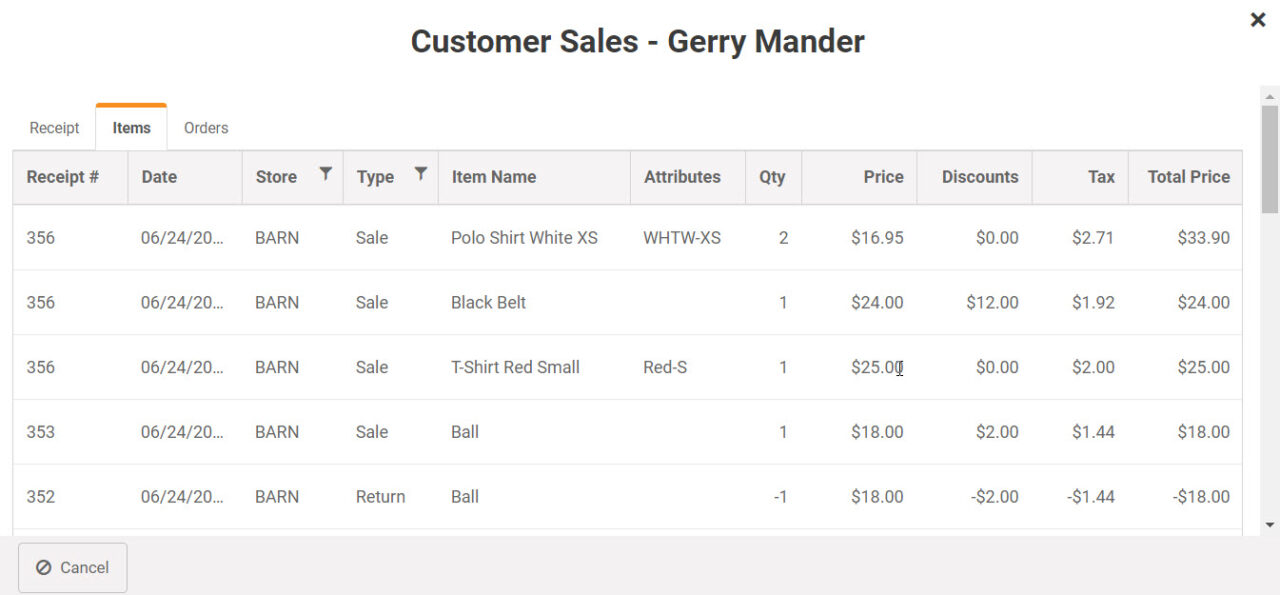 In addition to the Toy Store POS specific capabilities listed above, MicroBiz Cloud includes the following standard features and functionality needed to manage Toy and Hobby Stores:
Catalog Management
Product images
Categories and Sub-Categories
Product Tax Classes (multiple)
Customer-based Pricing/Tiered Pricing
Matrix Products with Size/Color Variants

Quantity-based Tiered Pricing

Time-based promo pricing
Alternate Product IDs

Print Barcode Price Labels
Multi-store Inventory Management
Purchase Orders/Vendor Shipments
Minimum Inventory Reorder Points
CSV File Import of Products & Inventory
Inventory Adjustment Audit Records

Special Order Tracking
Register
Print or Email Receipts
Customer Sales History Look-up
Register Close/End of Day Reports
Integrated Credit Card Processing
Advanced Filterable Product Search
Editable Item Descriptions on Receipt
Register Quick Pick Keys
Bar code label scanning
Transaction holds/recalls
Returns and Voids
Split Tenders
Assign Salesperson to Transaction
Item and Transaction Discount
Stock-level Look-up (multi-store)
Store Credits
Gift Cards
Customizable Receipts
Custom Tenders
Integrations
WooCommerce Integration
QuickBooks Online Integration
Orders

Phone Orders/Layaways
Special Orders (out of stock items)
Pick-up, Shipping, Delivery Dashboard

Deposit Collection and Refunds

Tax Calculation based on Ship Address
Backorder Creation and Filling
Customers
Multiple Shipping/Billing Addresses
Customer Tax Classes/Tax Exempt

Import Customers via CSV File Import
Store Management
Store Transfers
Flexible and Filterable Reports
Enforceable Business Rules
Discounts, Returns, Deposits
Contactless Payments
PCI/PA-DS Compliant

Employee Roles and Permissions
Expand Functionality of MicroBiz via Integrations with Popular 3rd Party Apps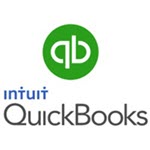 Publish register batch financials to QuickBooks Online with one-touch
Map POS financial activities to QBO GL accounts
Publish register batch financials to QBO with one touch
Sync revenue, COGS, inventory values, customer liabilities and payments with QBO
Create QBO invoice payable from received vendor shipments 
Push POS sales taxes to QBO Sales Tax Center for payment management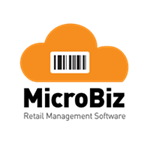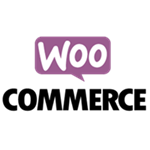 Integrate your POS system with your Woo! ecommerce site
Link product records and sync changes in product fields from MicroBiz to Woo!
Automatically adjust stock levels in Woo! for store sales to avoid sales of items not in stock
Pull online orders into MicroBiz for order and inventory management
Capture customer records created online in MicroBiz
Or call our sales department at 702 749-5353 option 2