Bicycle Store Point of Sale
Bicycle shop POS or bike store POS systems support the sale of both bicycles and accessories, and they also  enable a bike shop owner to buy, special order, rent, or repair bicycles and offer additional services. The retail space of the shop usually dictates the size of the inventory, and it can range from a small storefront with a few demo bikes to large warehouse stores stocking a wide selection of bikes, bike parts, accessories. Some bikes are delivered complete while other are assembles in the shop. As a result, the bicycle retailers need detailed inventory tracking capabilities and the ability to easily search for inventoried parts and supplies.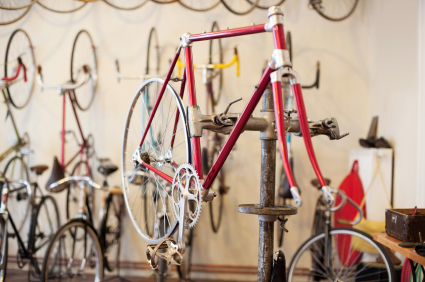 Bicycle Store POS specific features in MicroBiz for Windows include:
Service department management – allows you to efficiently manage a service department – you can bill by hour or by job, as well as bill for parts.
Multi-dimensional records – you can manage multiple bikes within a single customer record – so you can separately track multiple bikes owned by an individual or family, maintain a separate service record for each one of their bikes.
Layaways – collect deposits while holding the item out of inventory.
Special orders/back orders – allows you to track special order items, from the customer order to receiving, to inventory to the POS transaction.
Maintenance reminder notices – automatically generates notices to bring in more recurring services revenue – you can remind a customer that it's been six months since their last service.
Serial number tracking – which allows to track a unique number assigned to a bike along with the customer and transaction record.
Centralized pricing – for basic sizes and colors of a particular bike model.
Rental module – allows you to track the renting of bicycles.
Up-sell and suggested items – auto prompting at register triggered by the type of merchandise being purchased – so a customer buying a bike can be told of a sale on locks or lights.
Quotes, work orders and invoices – with the work order and invoice in progress functionality, you can quote a customer, print the quote, then when the customer comes in to pick-up or purchase, simply recall the on hold invoice and process the sale.
Part tracking – allows you to track different parts by bike. Ability to track bikes in inventory as assembled vs. unassembled in inventory (can tell if bike is in box or assembled).
Vendor interfaces – interface with Universal Cycles Bike-a-log catalog.
Email marketing – deliver targeted campaigns by querying and downloading customer data for use with popular email marketing applications.
Data confidentiality – Complete control and confidentially of your data, unlike systems offered by bicycle manufacturers which give your key suppliers complete visibility into the financial performance of your store operations.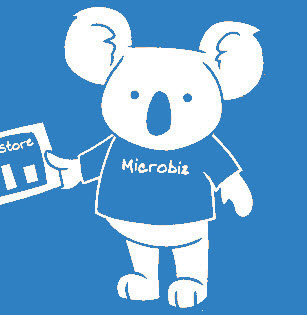 Download Free 30 Day Trial Version of MicroBiz for Windows
See for yourself why thousands of retailers around the world love MicroBiz for Windows