Sync with Your WooCommerce Online Shopping Platform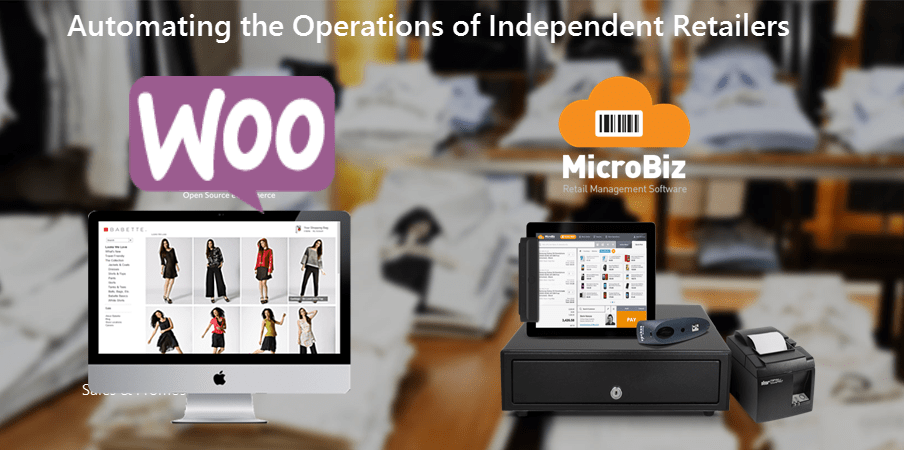 The WooCommerce POS interface with MicroBiz Cloud syncs inventory between your point of sale system and the WooCommerce ecommerce platform, helping you to manage inventory across your stores and online operations.   Immediately after a transaction either online or in a store, the inventory syncs – minimizing the potential of the sale of an item online that is no longer in stock.
Publish Financials to QuickBooks with One Click
MicroBiz has a direct API integration with QuickBooks Online, the #1 cloud-based financial accounting software for small businesses, to automate your financial reporting. Financial information from your MicroBiz Cloud POS system is sent seamlessly to QuickBooks Online with a press of a button. No more downloading and uploading of files, faxing or emailing spreadsheets or manually reconciling financial data between your retail system and accounting software.

Update for QuickBooks Online Users
We are currently updating our MicroBiz Cloud-QuickBooks Online interface for use with the latest version of MicroBiz Cloud – and will not be connecting new customers until this is complete.  We expect this to be released sometime in Q2 2022.  Please check back for future updates on the availability of the QuickBooks Online interface for MicroBiz Cloud v2.0.
Take a tour of the key features in MicroBiz Cloud
Sign-up for a Free 21 Day Trial
No credit card or commitment required