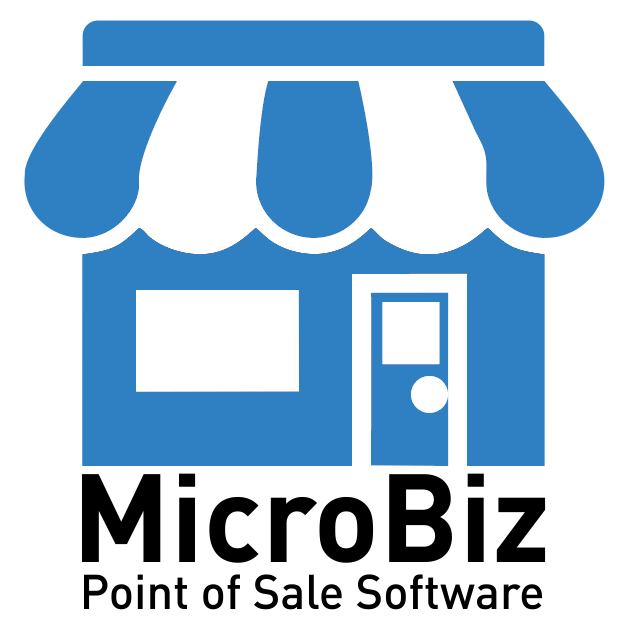 MicroBiz for Windows Supported Device List
Which POS devices are supported by MicroBiz?
The devices below have been tested to function as an integrated part of a MicroBiz for Windows system and are supported on Windows 7/8/10 Professional Operating Systems. Please note that supported hardware is different for our MicroBiz Cloud software.
All hardware has to come with device drivers that are supported by the operating system of the connected computer. For example, if the system is running Windows 10 Professional then the hardware would need a device driver that is supported on Windows 10 Professional. The most current drivers can be found on the manufacturers website.
If you would like to buy supported hardware, you may purchase it from our web site. If you have a device not on the list below, it may (or may not) function, but it will not be supported by our technicians. There are just too many devices out in the market to support everything.
If you are having problems with a supporting device and have an active support agreement, assistance is available from Technical Support at (800) 929-8324 or (702) 749-5353. In order to receive unlimited free phone support, you must purchase a Technical Support contract. 
Computers
In general, any standard Windows PC should work with MicroBiz for Windows. Just remember that versions of MicroBiz for Windows Version 15.0 have known issues with Windows 7, 8 and 10. So, if you are upgrading your computer to a Windows 8 or 10 PC, you should update your MicroBiz for Windows software to the latest version.
In the event you're purchasing a new PC, make sure to note the types of ports on your new PC. Newer PC's generally only include USB ports and do not include serial/parallel ports required by older MicroBiz key blocks. You may purchase replacement USB keyblocks for MicroBiz for Windows from our website.
Hardware recommendations below are based on Windows 10 Professional. Windows Home and Student Editions are explicitly not supported with MicroBiz for Windows. Further, Windows 2003 Server, 2008 Server and Vista are also not supported.
Operating Systems
Windows 10 Professional 32bit/64bit (only compatible with MicroBiz version 15.5 and above)*
Windows 8 Professional 32bit/64bit (only compatible with MicroBiz version 15 and above)*
Windows 7 Professional 32bit/64bit (only compatible with MicroBiz version 15 and above)*
* Hardware recommendations based on Windows 10 Professional
Hardware (Minimum) 32bit/64bit desktop processor
4GB system memory (4GB for Windows 8 64bit)
160GB hard disk drive or 75GB available disk space
USB 2.0 or 3.0
Ethernet network adapter 10/100
Hardware (Recommended) 64bit desktop processor
4+GB system memory
250GB hard disk drive or 75GB available disk space
Fast Ethernet network adapter 10/100/100 (Gigabit LAN)
Redundant hard drive for main computer or external hard drive that can be moved off-site
Payment Processing
The compatibility of payment processing hardware is typically determined by your processing provider. The EMV Payment Terminals supported by our partner processors generally work with MicroBiz for Windows – but will need to be encrypted with the security algorithms of your chosen payment processor. Please contact us if you are looking for electronic signature pads, debit pin pads or integrated processing outside of the U.S. For payment processing options, click here  or call us at 702.749.5353
Networks
You may network multiple MicroBiz for Windows stations with Ethernet LAN
Windows peer to peer networking.
Wireless networking is explicitly not supported in MicroBiz for Windows due to security and reliability reasons.
Windows 2003 Server, 2008 Server and Vista have not been sufficiently tested with MicroBiz and therefore are not supported.
Peripherals
Receipt Printers (40 Column)
Star TSP 100/143 USB thermal receipt printer
HP Dual Serial USB thermal receipt printer

Cash Drawers
Star CD1616 Cash Drawer
APG Standard Duty Cash Drawer
HP Standard Duty Cash Drawer
Note – Cash drawers have become relatively 'plug and play.' and should generally work with MicroBiz for Windows.
Barcode Scanners
Motorola LS2208 (USB)
CipherLab 1500 (USB)
HP Laser Barcode Scanner (USB)
Note – The compatibility of bar code scanners is primarily determined by your operating system. If your OS can 'see' your scanner when plugged in and capture the code scanned on Notepad, it should work with MicroBiz for Windows.
Barcode Label Printers
Zebra GK410 (integrated direct print method)
DYMO Label Writer 450 (non-integrated download print method only)
TSC TTP-245C (integrated direct print method)
Zebra TLP 2824 (discontinued by Zebra)
Note – Serial tag printers are not supported. Parallel or USB connections are recommended. Barcode price label printers can be tricky to configure, so we recommend using the supported label printers listed above.
Barcode Label Software
Nice Label Pro 6.0 barcode printing software – Discontinued product
Labelworks barcode printing software (Windows 7 32-bit only) – Discontinued product
Credit Card Terminals
Please click here for information on processing options
Handheld Inventory Computers/Data Collectors
CipherLab 8200 hand held computer
Customer Pole Display
Bematech-LDX1000
HP Pole Display
Note: The LCD screen on some of our supported payment terminals can be used as a customer display
Full Page Invoice Printers
Most standard laser or inkjet printers with USB connections will work with MicroBiz. We do not support combination 'all-in-one' printer devices (printer, fax, scanner and copier).  Additionally, we do not support printer switch boxes or network printers.
Electronic Signature Capture
We currently support electronic signature capture in two ways. 
Integrated Payments – We support electronic signature capture using integrated payments through our partnership with certain payment processors.  This will allow you to capture the electronic signature at check-out on the payment terminal that your customer is using to swipe/dip a credit card.  The electronic signature is securely transmitted to the payment processor along with the card information.  The signature can be printed on certain receipts.  We recommend this method of capturing electronic signatures. 
Non-Integrated Payments – For users that do not use MicroBiz with integrated processing, we support stand alone electronic signature pads from Topaz.  This will allow you to capture the signature on the device at check-out.  The signature can be printed on certain printed invoices.  The Topaz models supported are as follows:
T-S460-HSB-R
T-L460-HSB-R
T-LBK460-HSB-R