MicroBiz Cloud Standard POS Features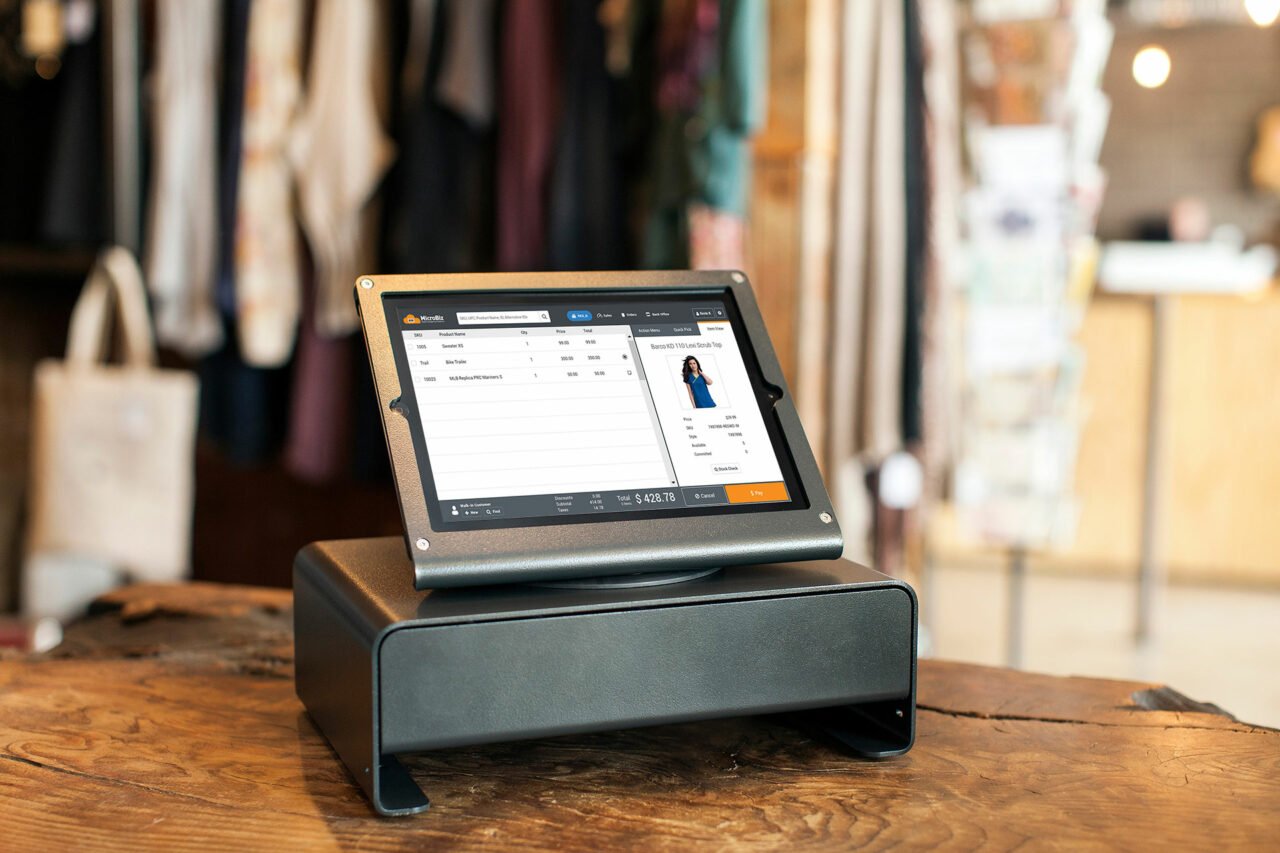 MicroBiz Cloud is very intuitive and easy-to-use, so your employees are more efficient and customers can check out faster. MicroBiz carefully tracks sale prices and costs and helps you accurately manage inventory. Product descriptions are flexible and support a diverse range of products and services. The application captures all relevant customer data and tracks historical purchases by customers. The purchasing/receiving module automates your purchasing process. MicroBiz's flexible pre-configured reports feature a wide variety of reports and filters and options – allowing you to analyze historical sales, employee productivity, and profitability by item.  Other features in MicroBiz Cloud include:
REGISTER
Register Quick Pick Keys – add items and services to a transaction with one touch
Bar Code Label Scanning – quickly add items to a transaction by scanning a barcode
Transaction Holds/Recalls – place transactions on hold and recall at a later time
Voids – cancel transaction and automatically void any pending credit card payments with one action
Split Tenders – split transaction amount for payment with different tender types or credit cards
Transaction and Item Notes – add notes that appear below line items or at the bottom of the receipt
Item and Transaction Returns – return a single item or all items on a transaction, sell and return items on a single transaction
Cash Paid In/Out – track any removal or addition of cash to the cash drawer during operations
Assign Salesperson to Transaction – assign an employee to a transaction to help with calculating commissions
Item and Transaction Discount – discount an item or groups of items by percent, dollar off or define a new price
Stock-level Look-up – look up stock levels across all store locations from front register
Store Credits – issue store credits to customers that can be applied to future transactions
Gift Cards – sell and redeem fixed value or variable value gift cards
Customizable Receipts – settings to help customize printed receipts to your preferences
Gift Receipts – print gift receipts which exclude prices
Custom Tenders – establish and accept alternative methods of payments
Print or Email Receipts – ability to select receipt delivery method during check-out (print, email, none)
Customer Sales History Look-up – look-up customer purchases by item or transactions from the front register
Register Close/End of Day Reports – close-out register batch at the end of the day and print close-out report
Integrated Credit Card Processing – supports contactless integrated payments
Advanced Filterable Product Search – search for and view items by filtering by category, brand, vendor, size, color
Editable Item Descriptions on Receipt – edit the description of products and services on printed and emailed receipts
ORDERS
Phone Orders – accept orders and collect payments from customers calling to order by phone
Layaways – take deposits on items set aside for purchase and pick-up at a later date
Special Orders – manage the sale of items not in stock from the initial sale to receipt of item from vendor
Pick-up, Shipping, Delivery Dashboard – manage orders to be shipped, picked-up or delivered
Repairs/Service Department Management – manage repairs and services transactions including a description of work to be performed
Quotes/Estimates/Invoices – email or print estimates, quotes and invoices, including associated notes
Check-in of Customer Items for Repair – check-in and manage customer-owned items to be repaired
Deposit Collection and Refunds – collect deposits on orders and refund deposits back to original payment card
Sales Tax by Customer Address – ability to tax orders shipped and delivered based on the address of the customer
Backorder Creation and Filling – allocate backordered items received to open orders with one touch
CATALOG MANAGEMENT
Customer-based Pricing – create special prices or pricing tiers for different customer types
Matrix Products (Size/Color/Other) – manage products that come in different size/color variants
Product images – add product images to be displayed when ringing up sales by importing image or URL of hosted image
Categories and Sub-Categories – manage up to four levels of categories for reporting and filtering purposes
Product Tax Classes (multiple) – set-up tax classes so that different products can be subject to different tax rates
Quantity-based Tiered Pricing – set-up quantity-based pricing schemes (1 for $5, 3 for $10)
Time-based Promo Pricing – set-up promotional or discount prices for a specific date range
Alternate Product IDs – add alternative SKUs and ID that can be scanned or used to add items to a transaction
Auto SKU Number Generator –setting to automatically create SKU numbers for new items (great for custom or one-of-a-kind items)
Average Cost Calculation – calculated running average cost based on replacement cost and quantities purchased of an item
Fractional Sale Quantities – setting allowing products and services to be sold and fractional quantities, such as weight or time
Prompt for Price Inventory and Service Items – setting generating a prompt for a price field at the register
Print Barcode Price Labels – print bar code labels from product record or a PO or vendor shipment
Download Price Label Data – ability to download label data for use with 3rd party label software
INVENTORY MANAGEMENT
Multi-store Inventory Management – View and manage inventory of items separately across all store locations
Create/Update Products via CSV File Import – add or update product and services records via import of a CSV file
Update Inventory via CSV File Import – bulk update inventory levels via CSV import (great for reconciling physical inventory count)
Inventory Adjustment Audit Records – system captures changes in inventory in an adjustment records showing time and reason for adjustment
Purchase Orders – create purchase orders which can be printed or emailed to vendors
Vendor Shipments – receive items from vendors with or without POs
Minimum Inventory Reorder Points – set minimum inventory level to help auto-generate POs for replenishment of inventory
Batch printing of Barcode Price Labels – option to save labels to a print queue for bulk printing pf price labels at a later date
CUSTOMERS
Multiple Shipping/Billing Addresses – enter unlimited number of address and designate default shipping and billing addresses
Customer Tax Classes/Tax Exempt Status – ability to set-up multiple tax classes to calculate customer-specific sales taxes at different rates
Credit Accounts/Charge to Account – authorize employees of a customer to charge purchases to their employer's credit account
Accounts Receivable Statements – send account statements showing transactions and amount due
Create/Update Customers via CSV File Import – create and update customer records via CSV file uploads
STORE MANAGEMENT
Store Transfers – document the transfer of items between store location
Pin Login – option to allow employees to log in with a pin number instead of a username/password
Contactless Payments – allow customers to pay with mobile wallets and contactless credit cards
PCI/PA-DS Compliant Payment Processing – integrated payment processing set-up keeps you out of scope of PCI
Flexible and Filterable Reports – reports include multiple filters and search fields allowing the customization of reports
Export Reports to CSV or PDF Files – export report data to PDF and CSV files for further data analysis
Multi-Store Reporting – reports include option to display all stores or a single store
Enforceable Business Rules on Discounts and Returns – advance settings allow restrictions to be placed on discounts and returns at the register
Customizable Receipts – ability to use settings to customize layout of receipt format
Employee Roles and Permissions – restrict access to different parts of application by definable employee roles
Support of Luxury Taxes – flexible tax setting support luxury and other special tax schemes
Minimum Deposit Requirements – management setting requiring minimum deposits on orders
INTEGRATIONS
WooCommerce Integration* – sync changes in inventory between systems
QuickBooks Online Integration* – sync register batches to mapped GL accounts in QBO
SYSTEM
Cloud Point of Sale – cloud-based application accessible any time, any place with an internet connection
Instant Updates – always have the latest version when you log in
* In progress. Coming soon.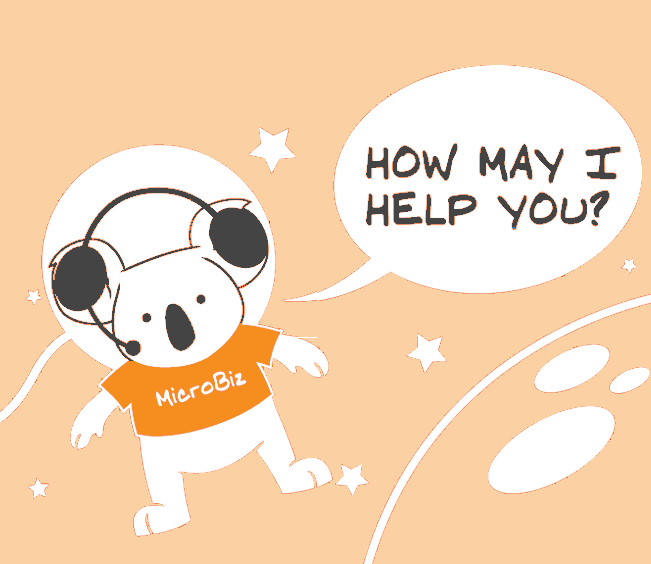 Sign-up for a Free 21 Day Trial
No credit card or commitment required