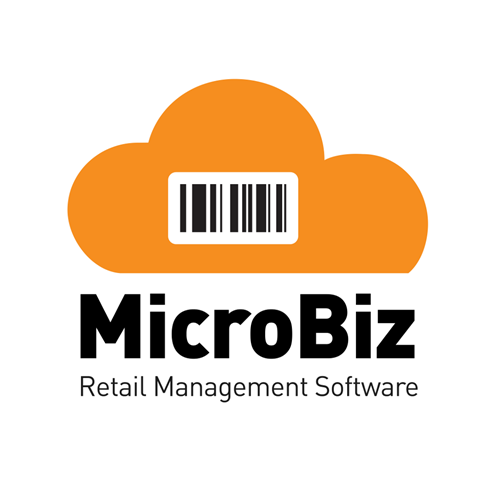 Frequently Asked Questions
Commonly asked questions and answers on MicroBiz Cloud
Do you sell iPads?
No.  You will need to purchase or lease your iPads through an Apple certified retailer.
What do I have to do in order to get set up?
Once you have purchased a MicroBiz iPad POS System, there are a few things you need to think about when getting set up.
You will need a fast and reliable internet connection. If your store does not access to a fast and reliable Internet connection – then MicroBiz for Windows, our on-premise licensed software product, may be a better fit for you.
If plan on accepting credit cards, you will need to set up a merchant service account. MicroBiz Cloud encrypts card data via the terminal or card reader (so your system never touches or retains unencrypted sensitive card data). However, the card reader will need to be encrypted with the encryption algorithm used by your processor (so it can be un-encrypted at their data center). As a result, you will want to do this well in advance of going live. To use your iPad POS system on an integrated basis with a credit card processor, you can either use our preferred processor or connect to the processor of your choice through our processor neutral payment gateway option. Click here to information on credit card processing options.
You will need to plan where to place your cash drawer and POS peripherals (receipt printer, bar code scanner, cash drawer, iPad docking station). While your iPad POS system offers complete mobility, you still need a place to take cash payments, bag products and provide a receipt.
What are the network requirements for iPad POS?
Because iPads do not have any USB ports, your printer will need to communicate wirelessly with your iPad. The most common way is to have the printer and iPad on the same network in your store. Most iPad POS set-ups use a printer plugged into the network via an Ethernet connection. At a bare minimum, please make sure that at least two Ethernet wall ports and three power outlets are located close to where you will be placing your iPad POS system.
Wireless data capabilities on iPads are a great way to provide back up in the event that your Internet connection fails. In the event that you do not have a wireless data plan on your iPad, we strongly recommend buying a router with wireless capabilities (such as Cradle Point) and data plan that provides wireless back-up in the event of an Internet outage.
If you plan to connect your iPad with your peripherals using a blue tooth connection, keep in mind that your iPad and most peripherals still need power. If you are replacing an existing POS system, in most cases, your current cabling should suffice.
You will need to connect your cash drawer to the appropriate printer, even if you are using a mobile printer. Please make sure to order the necessary cable (RJ11 to RJ45) with your cash drawer.
Even if your store is currently wired, we strongly recommend that you have your network professionally tested before attempting to "go live" with your store. A poorly performing network may impact the performance of your iPad POS system.
What type of Internet connection do I need?
You will need a high speed Internet connection employing DSL speeds or better. We recommend a business-class service. Call your local Internet provider to set up the Internet prior to installing your new MicroBiz iPad POS system.
How will the installation and switch over process be done?
If your system is for a new store, we recommend setting up your system a couple weeks in advance to make sure everything is running smoothly and your team is familiar with the system before going live. If your system is meant as a replacement for an existing system, we strongly suggest running the MicroBiz iPad point of sale system parallel to your existing system for a few days before making the final switch, to ensure that there are no hiccups.
Do the iPads require cables?
No, iPads are completely wireless. We do recommend, however, that all products not being used for a mobile application be plugged in whenever possible to avoid power loss.  Most peripherals, except for those meant specifically for mobility, will require power and Ethernet connection as well.k may impact the performance of your iPad POS system.
Who configures the software and sets everything up?
We offer one hour of complimentary training and assistance, as well as the option for further premium training packages for a fee. If you purchase a POS hardware bundle from MicroBiz's hardware partner, POS Portal, your POS hardware will come with all necessary hardware and cables. You can set up your iPad POS system yourself by using the Quick Start Guide found in our online knowledge base. In most cases, the system install will only require you to connect the various component and cables together, such as attaching printers to a router. We have developed useful training videos to assist you in setting up your POS software. For added convenience and peace of mind, you can opt to use one of the
Value Added Resellers
listed on our web site.
Can I use my existing hardware?
That depends on your hardware and planned set up. If you want to move from a static legacy POS system to a mobile iPad POS system, then your existing peripherals may not support the blue tooth and Ethernet connections required to operate a simple mobile POS system. As we use encrypted credit card swipes, you will likely need a new credit card reader for your iPad POS system.  Further, for receipt printing from the register, we also use a certain printer that allows us to print from a browser.  Please see the list of supported hardware listed on our web site.
Why do I need an Internet connection?
MicroBiz is web-based software that is accessed over the Internet. MicroBiz stores all of your information on redundant servers located in secure, offsite Telco-quality third-party data centers. All of your business information is stored there for maximum efficiency and security.
What if my Internet connection goes down?
MicroBiz Cloud is a web-based application that does not store or cache any retail or product data on your iPad or remote computer. As a result, MicroBiz Cloud needs an active Internet connection to operate. The good news is that MicroBiz can operate using most mobile data networks, such as those available through a wireless data plan on an iPad or a 'hot spot' feature on a mobile phone. So, if your primary landline internet connection goes down, simply turn on the data plan on your iPad, or connect MicroBiz to the hot spot on your mobile phone and you can keep ringing transactions. Another great thing about iPads and mobile phones is that they come with a built-in extended battery backup. So, even if your power and landline Internet goes down, you should still be able to ring-up sales on an iPad using a mobile data connection.
Please keep in mind that most payment processors rely on the internet to verify credit cards. So you will also need a back-up plan, to process card transactions without an internet connection. You can (1) capture the credit card information manually in credit card slips (i.e. knuckle busters) and submit the card information once the internet re-connects, (2) use a phone for manual voice authorizations of cards, or (3) subscribe to a wireless internet service for your iPad or computer or use a router with wireless back-up. Call us and we can help you go evaluate your options.
Is MicroBiz Cloud PCI Compliant?
We take security very seriously at MicroBiz. While other software vendors often consider security an after-thought, our products are designed from the first line of code to be secure. We use super strong point to point encryption with our partners for integrated processing and never store credit card information in our software. As a result, all our software is out of scope of PCI compliance regulations. This means you never have to worry about security issues with your POS system again!
Is this a native IOS application?
While we have an optional native iOS application that can be installed on your iPad, its sole purpose is to manage mobile payments on an iPad. The app does not cache or store retail data for offline processing or allow you to operate MicroBiz Cloud without an active Internet connection. To maximize flexibility, our main MicroBiz Cloud POS is web-based and not a native iOS app. It is written in HTML5 and best used with a Chrome browser. Because HTML5 is not written for one specific operating system, it can be used with Apple devices and Windows devices. So, you have the flexibility to use an iPad at one station and a Windows PC at another station.
For any other questions, please write us at cloudsupport@microbiz.com or call us at (702) 749-5353.