Electronics Store Point of Sale
Specialty electronic store POS systems support the sale of products and/or services in the fast moving consumer electronics market, such as mobile phones, TVs, cameras, gaming consoles, stereos, computers and other electronic merchandise. In addition, many stores increase revenue by providing rental of items such as games, or providing repair or diagnostic services. Given the high cost and rapid turnover of consumer electronics, inventory management is critical. Electronics store owners also need to track serial numbers and warranties of audio or video components, cellular phones or other items with warranties.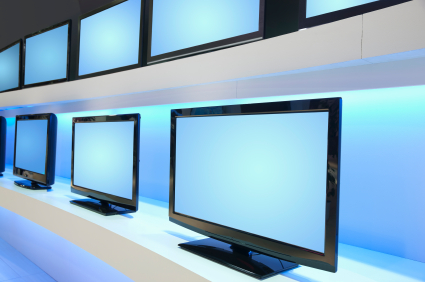 Electronics Store POS specific features in MicroBiz for Windows include:
Up-sell and suggested items – auto prompting at register based on the type of merchandise being purchased – so a customer buying a stereo or TV can be told of a sale on certain peripherals.
Quotes and invoices – with the invoice in progress functionality, you can quote a customer, print the quote, then when the customer comes in to purchase, simply recall the on hold invoice and process the sale.
Kits or bundles – allows for bundling or grouping of game consoles, peripherals, service warranties and accessories or other related items to be sold as a package at point of sale.
Layaways – collect deposits while holding the item out of inventory.
Product images – so clerks can see a picture of the product being rung-up at the register.
Markdown management – easily manage group markdowns, quantity pricing, multi-buy items, promotional pricing and bulk discounting.
Rental module – allows you to track the renting of items, such as games.
Serial number/ID tracking – provides a detailed record of each piece of merchandise, when it was received, what it cost, which customer purchased it, and when it was sold.
Service department management – allows you to efficiently manage a service department – you can bill by hour or by job, as well as bill for parts.
Special orders/back orders – allows you to track special order items (such as a TV not carried in inventory), from the customer order to receiving, to inventory to the POS transaction.
Group pricing or discounts – based on customer level or group.
User defined product record fields – to track manufacturer and specifications and other consumer electronics specific item information.
Email marketing – deliver targeted campaigns by querying and downloading customer data for use with popular email marketing applications.
In addition to the Consumer Electronics Store POS specific capabilities listed above, MicroBiz for Windows includes all the standard features and functionality needed to manage Electronic and Computer Stores. Some but not all of these features are also available in MicroBiz Cloud.  To see a comparison of the features of MicroBiz Cloud and MicroBiz for Windows, click here.
Useful Links and Resources:
Consumer Technology Association
CES
Consumer Technology Association
CEDIA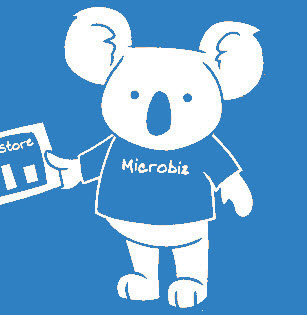 Download Free 30 Day Trial Version of MicroBiz for Windows
See for yourself why thousands of retailers around the world love MicroBiz for Windows