You can manage multiple stores and multiple registers within each store. Product and customer records can be set to be displayed at all stores or combination of stores.  Inventory can be transferred between store locations.  The financials of each register and store roll-up to chains for management and reporting purposes.
Ways our multi-store management features can improve your business
Look-up stock at other locations
Instantly look up product availability at other locations from front register screens
Use store transfers to fulfill sales
Transfer stock between stores to balance inventory and fulfill customer orders at other locations
Analyze data and trends at all stores
Filter and sort reports by location to assist in smart purchasing and management decisions
Manage prices and stock across locations
Manage separate inventory, prices and costs across multiple locations
Multi-Store Real-Time Inventory Management
Every register has a real-time centralized view of inventory levels at all stores and warehouses. This real-time multi-location inventory data allows you to tightly manage inventory levels and make better purchasing decisions and price adjustments.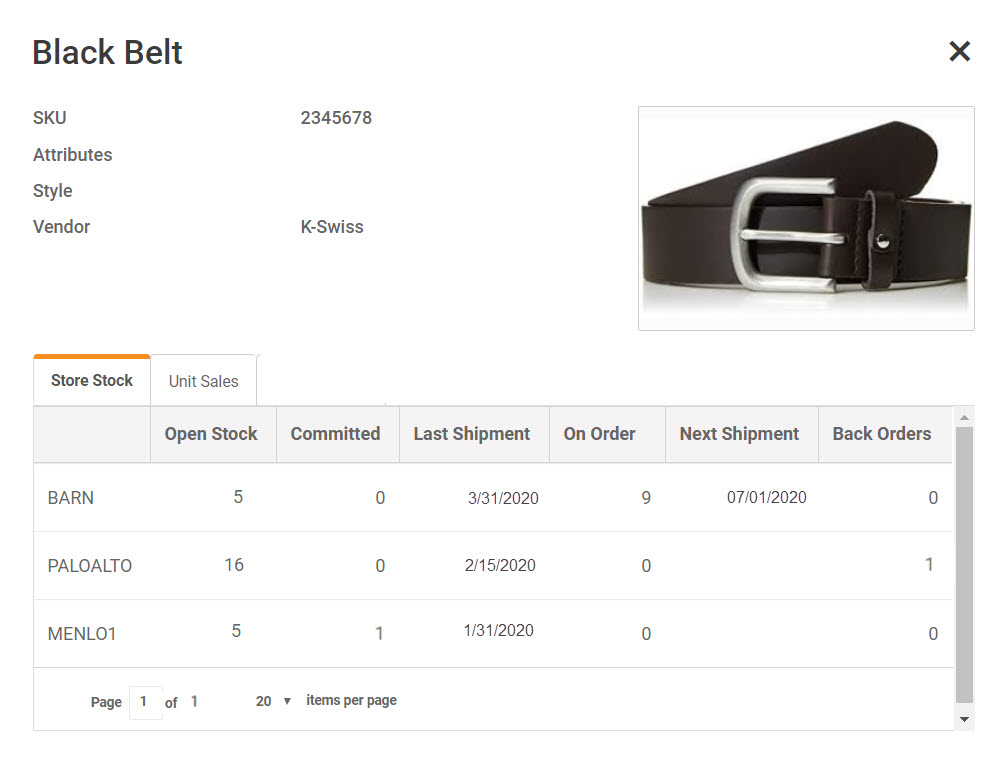 One Touch Multi-Location Stock Check
Look up stock levels at other stores with one touch from the front register.  The stock look-up function also shows if a store has an item on order (if you use MicroBiz for Purchase Orders).
Store Transfers and Auto-fulfillment
Leverage your multi-store inventory with the ability to transfer items between stores. You no longer need to keep excess inventory at one location to protect from stock-outs.  Replenishment of stores from a warehouse can be automated by using auto fulfillment tools for store transfers. You can create transfers for items with on hand quantities below minimum inventory thresholds and by replacing sales over a date range.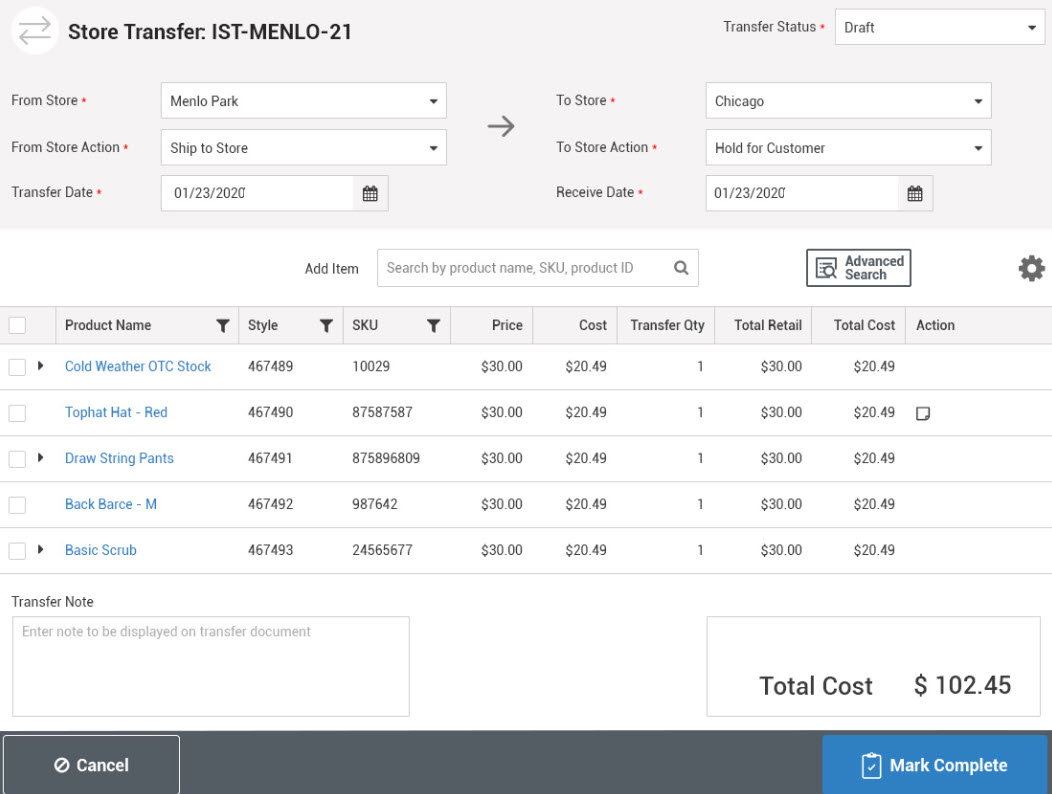 Multi-location Price, Cost and Discount Management 
Product data and settings are managed individually be store.  This allows you to set different prices and costs for each store. Discounts and special prices are also managed individually by store.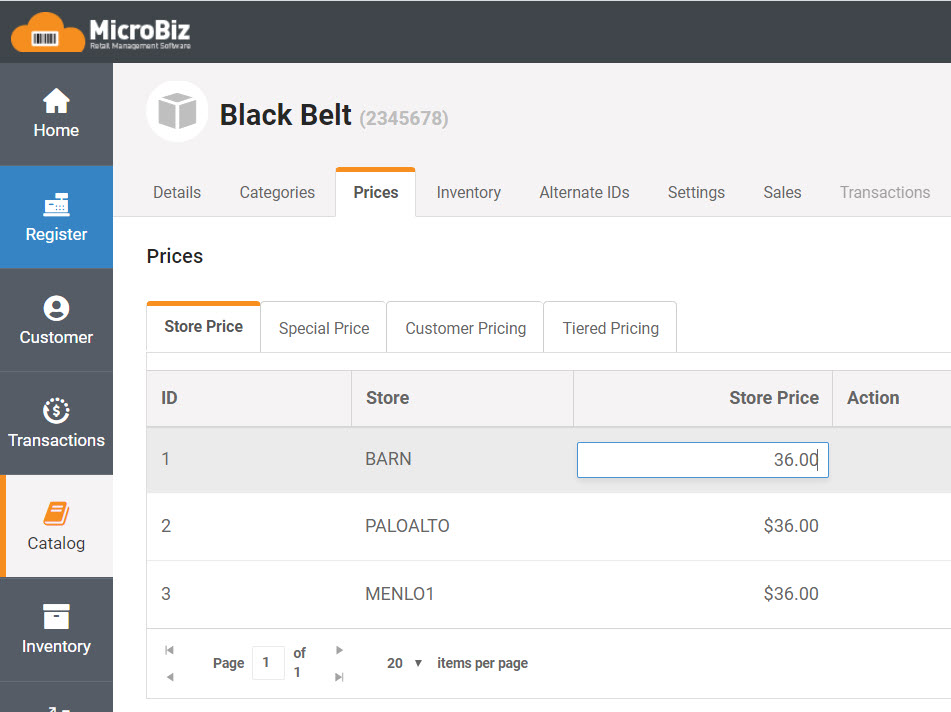 Real-Time Multi-Store Reporting
All reports have the ability to toggle to show different combinations of stores and registers.  Reports are real-time, so any sale or change is instantly reflected on all stores/registers..
Location-specific Tax Schemes
Taxes are set up at the store level.  This allows you to charge different taxes at different stores, based on the tax jurisdiction at each store's location.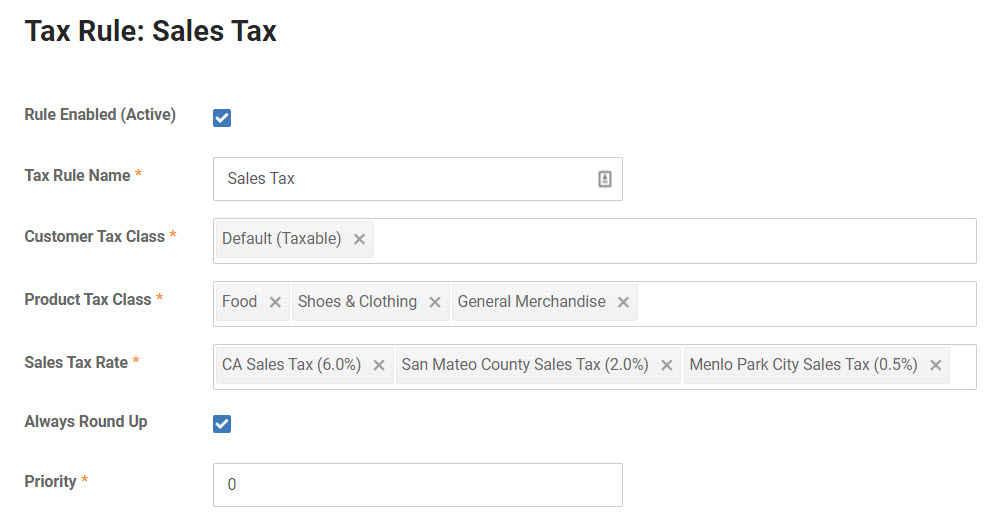 Everything that you need to automate your retail business
Q. Are my customer and product records visible at all locations?
A. Yes, product and customer records are not location specific.  So, all customer and product records are visible at all locations?
Q. Are MicroBiz reports multi-location?
A. All reports include toggle and filters, allowing you to view a single store, all stores or any combinations of stores.