Capture Customer Data Critical to Your Sales & Marketing Activities
MicroBiz customer records include numerous fields and settings to allow you to better manage CRM and marketing activities.  Customer data can be sorted, filtered and exported with a few clicks in a format that can be used with popular email marketing applications such as Constant Contact or MailChimp.
Ways our customer management features can improve your business
Offer customer-based pricing
Improve customer loyalty by offering special pricing based on customer group or status
Manage customer credit accounts
Offer the ability for customers to charge to a house account and manage accounts receivable
Capture emails for marketing campaigns
Capture customer emails at POS and export for use in email marketing campaigns
Track customer sales history
Track by customer all sales transactions, store credits, gift cards, orders and items purchased
Multi-location Customer View from Front Register
MicroBiz features a front register that tells you everything that you need to provide excellent customer service.  In addition to contact information, the front register customer summary  displays the customer pricing group, issuance and redemption of gift cards purchased by the customer, store credits linked to the customer, outstanding special orders and status of the default credit account.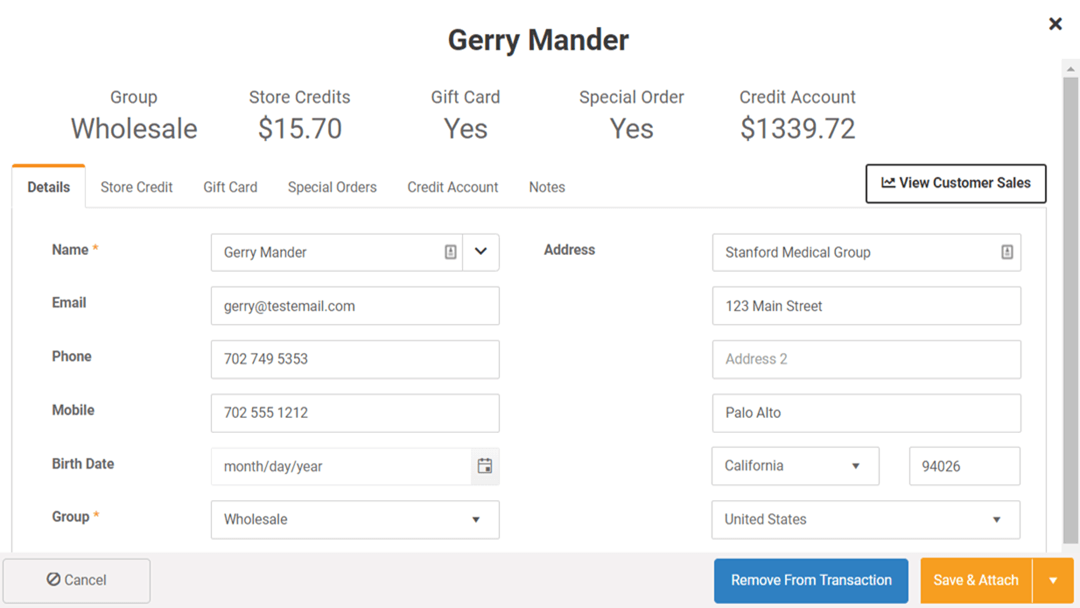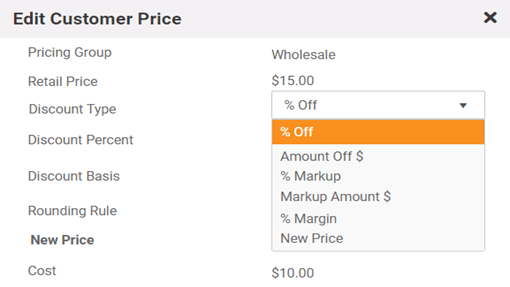 Customer-based Pricing
You have the ability to assign customers to a pricing group, making the customer eligible for special customer-based pricing and discounts. Prices are adjusted automatically at the register when a customer record with a special pricing group is attached.  Customer tax groups allow you to maintain different tax settings for different customers (such as non-profits or resellers).
Front Register Customer Sales History
Improve customer service by quickly and easily looking up customer sales history right from the register. The transaction view allows you to view historical transactions which can be recalled with one touch. The item view allows you to view items purchased by the customer, and add an item to a transaction for quick reorders. You can also view open work orders and orders in progress.
Multiple Shipping/Billing Addresses
You can maintain multiple addresses for a customer – for shipping and billing purposes. You can add up to five shipping addresses and change the default address at any time.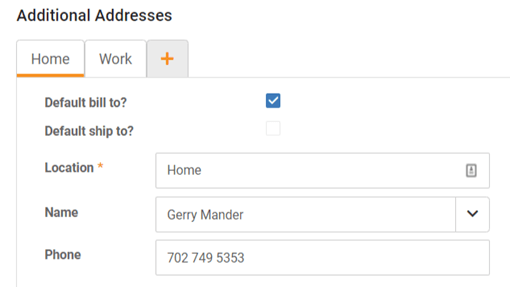 Credit Accounts/Accounts Receivable
Offer and manage credit accounts to customers, including defining authorized users, setting credit limits and payment terms and the display of current balance and available credit. Credit account records display all charges to the accounts, payments on balances and authorized user activity.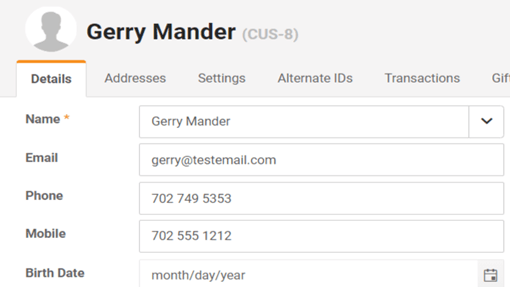 Extensive Customer Data
MicroBiz customer records include numerous fields and settings to allow you to better manage CRM and marketing activities.
Email address
Bill and ship address
Phone
Birth date
Customer type
Tax status
Receipt preference
Marketing subscription status
Emailed Receipts
MicroBiz allows you to keep track of how customers would like to be contacted (email, phone, mobile, etc). You can set how the receipt should be delivered to the customer (printed, emailed or both). Emailed receipts are a great way to collect email addresses from customers.
Everything that you need to automate your retail business
Q. Does MicroBiz include a customer loyalty or awards program?
A. Sorry, this is not yet available.
Q. Can I run email marketing campaigns in MicroBiz?
A. Although you can email receipts to customers, MicroBiz is best used as a email address collection tool for 3rd party email applications, such as MailChimp or Constant Contact.  You can export lists of customers from MicroBiz via a CSV file, which can then be sorted and uploaded to 3rd party email marketing platforms for email marketing campaigns.
Q. Is there an extra charge for gift cards?
A.  No, our multi-locations real-time gift card management is currently provided at no additional cost in all plans, although at some point gift cards may be a feature in premium plans.
Q. Can I charge different tax rates for different types of customers?
A. Yes, you can use the Customer Tax Class settings to create tax rules for different types of customers. For example, you can exclude certain classes or customers from taxes. There is also a setting in the customer record for tax exempt settings.