Equipment Rental Store Point of Sale
Equipment rental store POS systems need to support businesses generate revenue by renting out a pool of owned equipment or assets. The equipment being rented can range from the best heavy industrial equipment to low-end bicycles. Rental shops need to manage a number of business processes including quotes, rental rates, retail sales of new and used products, billing/invoicing, customer and product management and more. Rental stores also need to manage the rental and return process, collect and return deposits, track rental history and generate maintenance alerts.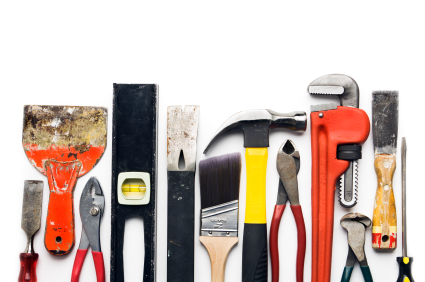 Equipment Rental Store POS specific features in MicroBiz for Windows include:
Accounts receivable – to manage large customers that pay on account, including customer statement.
Store credit – ability for customers to charge purchases and rentals to a 'house account'.
Customer deposits – accept and track customer deposits.
Quotes and Invoices – with the invoice in progress functionality, you can quote a customer, print the quote, then when the customer comes in to rent or purchase, simply recall the on hold invoice and process the sale.
Late fees – charge for late returns or bill to a customer account .
Product images – so clerks can see a picture of the product being rung-up at the register.
Rental module – allows you to track the renting of a variety of items, including quotes, rental rates, due dates, billing/invoicing, product management and more.
Item rental and service history – so you know who rented it last and when it was last serviced.
Sales commissions – can be calculated for each item based on the rental amount or the gross profit or track commissions by employee to measure productivity.
Serial number/ID tracking – provides a detailed record of each piece of merchandise, when it was received, what it cost, which customer rented it, and when it was serviced.
Service department management – allows you to efficiently manage a service department – you can bill by hour or by job, as well as bill for parts.
User defined product record fields – to track manufacturer, type, specs and other rental specific item information.
Email marketing – deliver targeted campaigns by querying and downloading customer data for use with popular email marketing applications.
Rugged hardware – MicroBiz also offers retail-hardened hardware from HP that is built to withstand extensive warehouse and outdoor elements such as direct sunlight, dirt, and soil.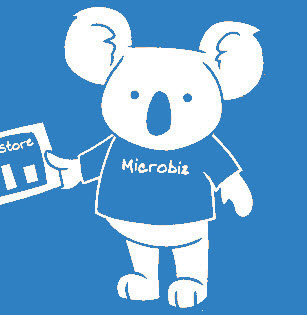 Download Free 30 Day Trial Version of MicroBiz for Windows
See for yourself why thousands of retailers around the world love MicroBiz for Windows