nstallation, Training, Hardware
Northeast, South Hero, VT, United States
Managing Information Services was established in 1994, providing computer Point Of Sale systems, financial systems and accounting services and support to Vermont businesses.
Installation, Training, Hardware, Repair
Caguas, International, Puerto Rico
We do computer consulting and installation, FoxPro programming and security cameras installations to MicroBiz and Restaurant Manager users and other unrelated business.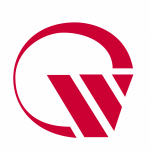 Installation, Training, Hardware, Repair
Northeast, Bala Cynwyd, PA, United States
Since 1990, CompuWorld has been serving the Greater Philadelphia area, including Delaware/South Jersey, with its Intel/Microsoft Certified Technicians. CompuWorld specializes in sales and services for network and PC support.